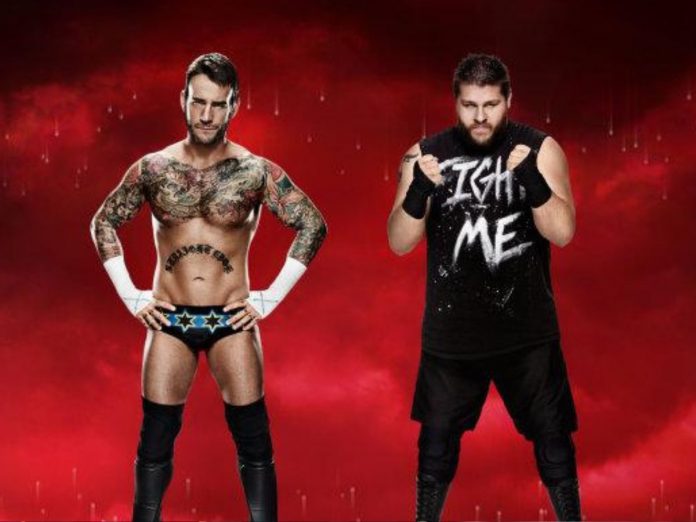 As if CM Punk's fight with Jon Moxley during which he regained the AEW World Heavyweight Championship hadn't been enough of a show, CM Punk still had plenty to say after the event at the media conference. The "Best in the World" had something for everyone: Colt Cabana, "Hangman" Adam Page, the Young Bucks, and Kenny Omega (speaking of the company's Executive Vice Presidents).
And his words were liked as much as they were not liked. Without a doubt, the new maximum monarch is giving more to speak for them than for his victory. And to this, we must add that MJF made returned him to the company to challenge him.
Kevin Owens vs CM Punk
Now keep in mind that fighters like Matt and Nick Jackson are close friends with Kevin Owens. For many years they worked together, they even had a team, Mount Rushmore, and although they have not done it for a long time, they have never lost the relationship. We understand that this is where a recent publication of the WWE Superstar on social networks comes from, in which he shows a photo of his fight against Steve Austin in the main event of the first night of WrestleMania 38. We see it as a response, or even a mockery, to AEW Star CM Punk, since he always wanted to star in WrestleMania. And "KO" not only did it but it was with "Stone Cold".
And it's interesting to note that one of the many people who "liked" this Kevin Owens tweet was Colt Cabana.
In addition, it seems that it will be Kevin Owens because in last night's RAW Talk he said that he will take that path.
"My goal is the same as what I said a few weeks ago: I want to be a WWE champion again. There are many titles that I am looking for. I'm chasing them all. Correct me if I'm wrong, but you're not normally on Raw, are you on SmackDown? Well, are you going to be on SmackDown this week? If you see Roman Reigns, can you do me a favor? Can you remind him that he owes me? Did you get it? I would appreciate it".
Also Read: WWE Extreme Rules 2022: 3 Reasons Why Kevin Owens Should Face Roman Reigns On This PPV