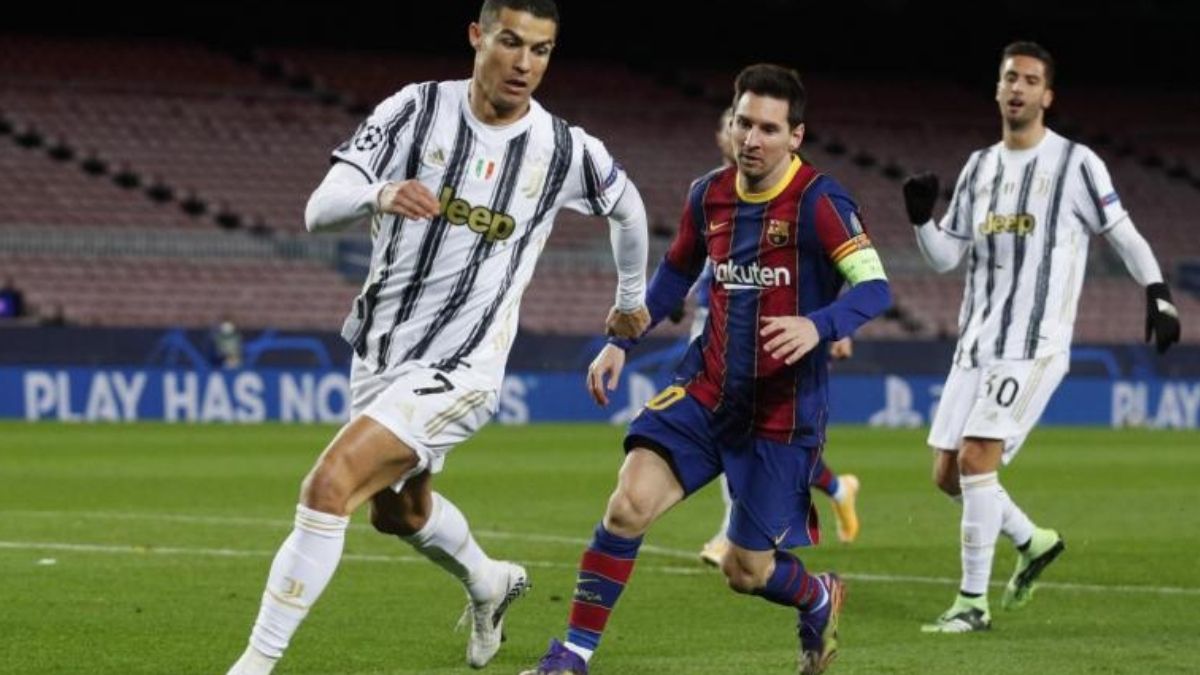 Football is probably the most popular sport in the world. 200+ countries are credited under FIFA hence making the game by far the most played sport in the world. Almost everyone would have come across a football being kicked at least once since their childhood.
With popularity comes sponsors and money hence making football the richest sport in the world as well. The wealthiest footballers including Cristiano Ronaldo and Lionel Messi make more than £350,000 in a week. This would mean that they would make £1 million from just their salary within 3 weeks. But at the same time, it takes a lot of dedication to reach the summit of World football.
In this article, we will have a look at the 50 richest football players in the world in 2022 and we will also see if they are currently playing or have already retired from the beautiful game.
50 richest Football players in the world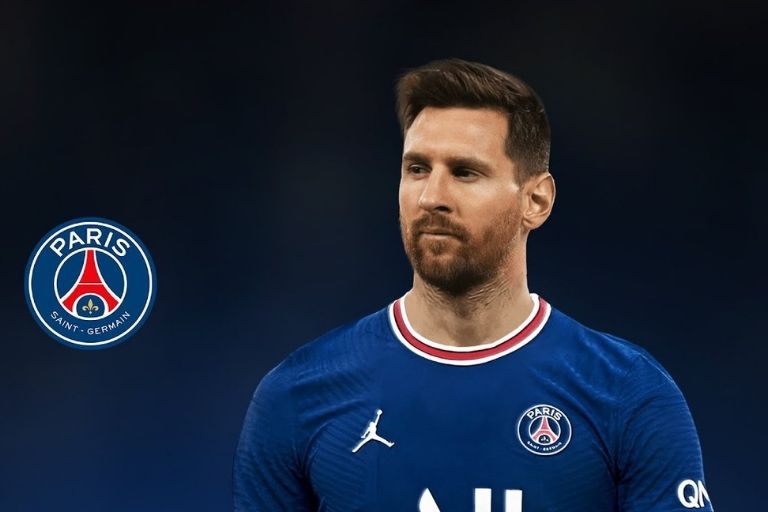 It is quite obvious that Lionel Messi and Cristiano Ronaldo would be at the top but there are a lot of surprise entrants in this list of the richest football players in the world. One of the biggest surprise names in this list is none other than Dave Whelan. Yes, we know you are wondering who that is? Well, let's just say that the 85-year-old former Blackburn Rovers player put his money to good use.
Also in this list would be a few players who became legendary managers after their playing career. Hence without any further ado, let's look at the top 50 richest football players in the world:
50. Ryan Giggs Net Worth
| | |
| --- | --- |
| Name | Ryan Giggs |
| Date of Birth | 29 November 1973 |
| Age | 48 years |
| Position | Manager of Wales |
| Status | Retired as a player |
| Country | England |
| Net Worth | $60m |
49. Robinho Net Worth
| | |
| --- | --- |
| Name | Robson de Souza |
| Date of Birth | 25 January 1984 |
| Age | 38 years |
| Position | Forward |
| Status | Retired |
| Country | Brazil |
| Net Worth | $60m |
48. Dani Alves Net Worth
| | |
| --- | --- |
| Name | Dani Alves |
| Date of Birth | 6 May 1983 |
| Age | 38 years |
| Position | Defender |
| Club | Barcelona |
| Country | Brazil |
| Net Worth | $60m |
47. Antoine Griezmann Net Worth
| | |
| --- | --- |
| Name | Antoine Griezmann |
| Date of Birth | 21 March 1991 |
| Age | 30 years |
| Position | Forward |
| Club | Atletico Madrid |
| Country | France |
| Net Worth | $60m |
46. Yaya Toure Net Worth
| | |
| --- | --- |
| Name | Yaya Toure |
| Date of Birth | 13 May 1983 |
| Age | 38 years |
| Position | Assistant Manager at Akhmat Grozny |
| Status | Retired as a player |
| Country | Ivory Coast |
| Net Worth | $70m |
45. Sir Alex Ferguson Net Worth
| | |
| --- | --- |
| Name | Sir Alex Ferguson |
| Date of Birth | 31 December 1941 |
| Age | 80 years |
| Position | Former Manager |
| Status | Retired |
| Country | Scotland |
| Net Worth | $70m |
44. Radamel Falcao Net Worth
| | |
| --- | --- |
| Name | Radamel Falcao |
| Date of Birth | 10 February 1986 |
| Age | 35 years |
| Position | Forward |
| Club | Rayo Vallecano |
| Country | Colombia |
| Net Worth | $70m |
43. Oscar Net Worth
| | |
| --- | --- |
| Name | Oscar dos Santos |
| Date of Birth | 9 September 1991 |
| Age | 30 years |
| Position | Midfielder |
| Club | Shanghai Port |
| Country | Brazil |
| Net Worth | $70m |
42. Luis Suarez Net Worth
| | |
| --- | --- |
| Name | Luis Suarez |
| Date of Birth | 24 January 1987 |
| Age | 35 years |
| Position | Forward |
| Club | Atletico Madrid |
| Country | Uruguay |
| Net Worth | $70m |
41. John Terry Net Worth
| | |
| --- | --- |
| Name | John Terry |
| Date of Birth | 7 December 1980 |
| Age | 41 years |
| Position | Defender |
| Status | Retired |
| Country | England |
| Net Worth | $70m |
40. Hulk Net Worth
| | |
| --- | --- |
| Name | Givanildo Vieira de Sousa |
| Date of Birth | 25 July 1986 |
| Age | 35 years |
| Position | Forward |
| Club | Atletico Mineiro |
| Country | Brazil |
| Net Worth | $70m |
39. Franck Ribery Net Worth
| | |
| --- | --- |
| Name | Franck Ribery |
| Date of Birth | 7 April 1983 |
| Age | 38 years |
| Position | Forward |
| Club | Salernitana |
| Country | France |
| Net Worth | $70m |
38. Rio Ferdinand Net Worth
| | |
| --- | --- |
| Name | Rio Ferdinand |
| Date of Birth | 7 November 1978 |
| Age | 43 years |
| Position | Defender |
| Status | Retired |
| Country | England |
| Net Worth | $75m |
37. David De Gea Net Worth
| | |
| --- | --- |
| Name | David De Gea |
| Date of Birth | 7 November 1990 |
| Age | 31 years |
| Position | Goalkeeper |
| Club | Manchester United |
| Country | Spain |
| Net Worth | $75m |
36. Sergio Ramos Net Worth
| | |
| --- | --- |
| Name | Sergio Ramos |
| Date of Birth | 30 March 1986 |
| Age | 35 years |
| Position | Defender |
| Club | Paris Saint-Germain |
| Country | Spain |
| Net Worth | $80m |
35. Sergio Aguero Net Worth
| | |
| --- | --- |
| Name | Sergio Aguero |
| Date of Birth | 2 June 1988 |
| Age | 33 years |
| Position | Forward |
| Status | Retired |
| Country | Argentina |
| Net Worth | $80m |
34. Mario Balotelli Net Worth
| | |
| --- | --- |
| Name | Mario Balotelli |
| Date of Birth | 12 August 1990 |
| Age | 31 years |
| Position | Forward |
| Club | Adana Demirspor |
| Country | Italy |
| Net Worth | $80m |
33. Gerard Pique Net Worth
| | |
| --- | --- |
| Name | Gerard Pique |
| Date of Birth | 2 February 1987 |
| Age | 34 years |
| Position | Defender |
| Club | Barcelona |
| Country | Spain |
| Net Worth | $80m |
32. Arjen Robben Net Worth
| | |
| --- | --- |
| Name | Arjen Robben |
| Date of Birth | 23 January 1984 |
| Age | 38 years |
| Position | Winger |
| Club | Groningen |
| Country | Netherlands |
| Net Worth | $80m |
31. Robert Lewandowski Net Worth
| | |
| --- | --- |
| Name | Robert Lewandowski |
| Date of Birth | 21 August 1988 |
| Age | 33 years |
| Position | Forward |
| Club | Bayern Munich |
| Country | Poland |
| Net Worth | $85m |
30. Steven Gerrard Net Worth
| | |
| --- | --- |
| Name | Steven Gerrard |
| Date of Birth | 30 May 1980 |
| Age | 41 years |
| Position | Midfielder/Manager at Aston Villa |
| Status | Retired as a player |
| Country | England |
| Net Worth | $90m |
29. Ronaldinho Net Worth
| | |
| --- | --- |
| Name | Ronaldinho Gaucho |
| Date of Birth | 21 March 1980 |
| Age | 41 years |
| Position | Midfielder |
| Status | Retired |
| Country | Brazil |
| Net Worth | $90m |
28. Mohamed Salah Net Worth
| | |
| --- | --- |
| Name | Mohamed Salah |
| Date of Birth | 15 June 1992 |
| Age | 29 years |
| Position | Winger |
| Club | Liverpool |
| Country | Egypt |
| Net Worth | $90m |
27. Kaka Net Worth
| | |
| --- | --- |
| Name | Ricardo Kaka |
| Date of Birth | 22 April 1982 |
| Age | 39 years |
| Position | Midfielder |
| Status | Retired as a player |
| Country | Brazil |
| Net Worth | $90m |
26. Frank Lampard Net Worth
| | |
| --- | --- |
| Name | Frank Lampard |
| Date of Birth | 20 June 1978 |
| Age | 43 years |
| Position | Midfielder |
| Status | Retired as a player |
| Country | England |
| Net Worth | $90m |
25. Fernando Torres Net Worth
| | |
| --- | --- |
| Name | Fernando Torres |
| Date of Birth | 20 March 1984 |
| Age | 37 years |
| Position | Forward |
| Status | Retired |
| Country | Spain |
| Net Worth | $90m |
24. Fabio Capello Net Worth
| | |
| --- | --- |
| Name | Fabio Capello |
| Date of Birth | 18 June 1946 |
| Age | 75 years |
| Position | Midfielder/ Manager |
| Status | Retired |
| Country | Italy |
| Net Worth | $90m |
23. Didier Drogba Net Worth
| | |
| --- | --- |
| Name | Didier Drogba |
| Date of Birth | 11 March 1978 |
| Age | 43 years |
| Position | Forward |
| Status | Retired |
| Country | Ivory Coast |
| Net Worth | $90m |
22. Bastian Schweinsteiger Net Worth
| | |
| --- | --- |
| Name | Bastian Schweinsteiger |
| Date of Birth | 1 August 1984 |
| Age | 37 years |
| Position | Midfielder |
| Status | Retired |
| Country | Germany |
| Net Worth | $90m |
21. Samuel Eto'o Net Worth
| | |
| --- | --- |
| Name | Samuel Eto'o |
| Date of Birth | 10 March 1981 |
| Age | 40 years |
| Position | Forward |
| Status | Retired |
| Country | Cameroon |
| Net Worth | $95m |
20. Kylian Mbappe Net Worth
| | |
| --- | --- |
| Name | Kylian Mbappe |
| Date of Birth | 20 December 1998 |
| Age | 23 years |
| Position | Forward |
| Club | Paris Saint-Germain |
| Country | France |
| Net Worth | $95m |
19. Raul Gonzalez Net Worth
| | |
| --- | --- |
| Name | Raul Gonzalez |
| Date of Birth | 27 June 1977 |
| Age | 44 years |
| Position | Forward/Manager at Real Madrid Castilla |
| Status | Retired as a player |
| Country | Spain |
| Net Worth | $100m |
18. Philipe Lahm Net Worth
| | |
| --- | --- |
| Name | Philippe Lahm |
| Date of Birth | 11 November 1983 |
| Age | 38 years |
| Position | Defender |
| Status | Retired |
| Country | Germany |
| Net Worth | $100m |
17. Pele Net Worth
| | |
| --- | --- |
| Name | Edson Arantes (Pele) |
| Date of Birth | 23 October 1940 |
| Age | 81 years |
| Position | Forward |
| Status | Retired |
| Country | Brazil |
| Net Worth | $100m |
16. Eden Hazard Net Worth
| | |
| --- | --- |
| Name | Eden Hazard |
| Date of Birth | 7 January 1991 |
| Age | 31 years |
| Position | Forward |
| Club | Real Madrid |
| Country | Belgium |
| Net Worth | $100m |
15. Mesut Özil Net Worth
| | |
| --- | --- |
| Name | Mesut Özil |
| Date of Birth | 15 October 1988 |
| Age | 33 years |
| Position | Midfielder |
| Club | Fenerbahce |
| Country | Germany |
| Net Worth | $120m |
14. Zinedine Zidane Net Worth
| | |
| --- | --- |
| Name | Zinedine Zidane |
| Date of Birth | 23 June 1972 |
| Age | 49 years |
| Position | Midfielder/Manager |
| Status | Retired as a player |
| Country | France |
| Net Worth | $120m |
13. Jose Mourinho Net Worth
| | |
| --- | --- |
| Name | Jose Mourinho |
| Date of Birth | 26 January 1963 |
| Age | 59 years |
| Position | Manager of AS Roma |
| Status | Retired as a player |
| Country | Portugal |
| Net Worth | $120m |
12. Andreas Iniesta Net Worth
| | |
| --- | --- |
| Name | Andreas Iniesta |
| Date of Birth | 11 May 1984 |
| Age | 37 years |
| Position | Midfielder |
| Club | Vissel Kobe |
| Country | Spain |
| Net Worth | $120m |
11. Paul Pogba Net Worth
| | |
| --- | --- |
| Name | Paul Pogba |
| Date of Birth | 15 March 1993 |
| Age | 28 years |
| Position | Midfielder |
| Club | Manchester United |
| Country | France |
| Net Worth | $125m |
10. Thierry Henry Net Worth
| | |
| --- | --- |
| Name | Thierry Henry |
| Date of Birth | 17 August 1977 |
| Age | 44 years |
| Position | Forward |
| Status | Retired |
| Country | France |
| Net Worth | $130m |
9. Gareth Bale Net Worth
| | |
| --- | --- |
| Name | Gareth Bale |
| Date of Birth | 16 July 1989 |
| Age | 32 years |
| Position | Forward |
| Club | Real Madrid |
| Country | Wales |
| Net Worth | $145m |
8. Ronaldo Nazario Net Worth
| | |
| --- | --- |
| Name | Ronaldo Nazario |
| Date of Birth | 22 September 1976 |
| Age | 45 years |
| Position | Forward |
| Status | Retired |
| Country | Brazil |
| Net Worth | $160m |
7. Wayne Rooney Net Worth
| | |
| --- | --- |
| Name | Wayne Rooney |
| Date of Birth | 24 October 1985 |
| Age | 36 years |
| Position | Forward/Manager at Derby County |
| Status | Retired as a player |
| Country | England |
| Net Worth | $170m |
6. Zlatan Ibrahimovic Net Worth
| | |
| --- | --- |
| Name | Zlatan Ibrahimovic |
| Date of Birth | 3 October 1981 |
| Age | 40 years |
| Position | Forward |
| Club | AC Milan |
| Country | Sweden |
| Net Worth | $190m |
5. Neymar Junior Net Worth
| | |
| --- | --- |
| Name | Neymar dos Santos Jr. |
| Date of Birth | 5 February 1992 |
| Age | 30 years |
| Position | Forward |
| Club | Paris Saint-Germain |
| Country | Brazil |
| Net Worth | $200m |
4. Dave Whelan Net Worth
| | |
| --- | --- |
| Name | Dave Whelan |
| Date of Birth | 24 November 1936 |
| Age | 85 years |
| Position | Defender |
| Status | Retired |
| Country | England |
| Net Worth | $210m |
3. David Beckham Net Worth
| | |
| --- | --- |
| Name | David Beckham |
| Date of Birth | 2 May 1975 |
| Age | 46 years |
| Position | Midfielder |
| Status | Retired |
| Country | England |
| Net Worth | $450m |
2. Cristiano Ronaldo Net Worth
| | |
| --- | --- |
| Name | Cristiano Ronaldo |
| Date of Birth | 5 February 1985 |
| Age | 37 years |
| Position | Forward |
| Club | Manchester United |
| Country | Portugal |
| Net Worth | $500m |
1. Lionel Messi Net Worth
| | |
| --- | --- |
| Name | Lionel Messi |
| Date of Birth | 24 June 1987 |
| Age | 37 years |
| Position | Forward |
| Club | Paris Saint-Germain |
| Country | Argentina |
| Net Worth | $600m |
Top IPL 2021 Teams with the highest fan following
Top 10 Best Football Clubs in the World