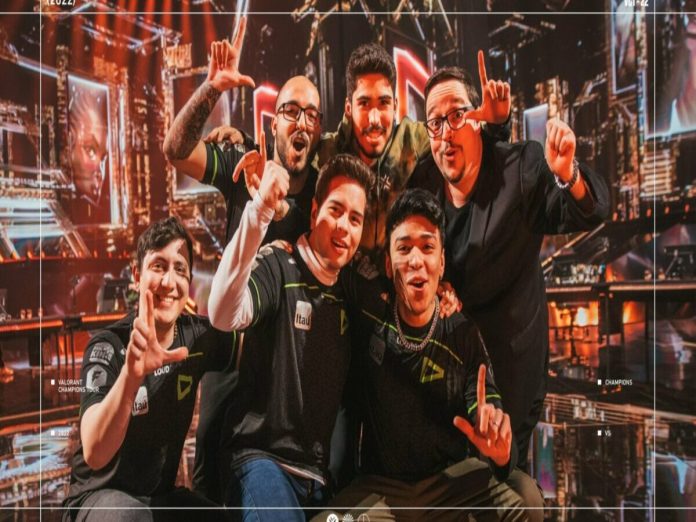 The VCT Champions 2022 saw the participation of the top teams and players from across the globe competing for the acclaimed title. Intense competition, sportsmanship and the crowing of a deserving champion team – the competition witnessed it all!
The Grand Finals of the VCT Champions 2022 Istanbul were held on September 18. On the final day of the competition, LOUD defeated OpTic Gaming in a best-of-five match. LOUD is now the official title winner of Champions 2022 Istanbul. Here are the details of how LOUD achieved this feat.
Finals Matches
The first match began with a narrow win for LOUD with a 15-13 score on Ascent.
OpTic fought back in the second match, securing a 13-6 victory on Bind.
LOUD won the third round again with overtime to win Breeze 16-14.
They closed and claimed the title with a 13-5 victory on Haven.
Kills
Erick "aspas" Santos gave a good push to LOUD with 71 kills
Brazilian Gustavo "Sacy" Rossi obtained 70 kills, a plus-19 kills-to-deaths differential and 44 assists.
Jaccob "yay" Whiteaker of OpTic with 78 kills and a plus-10 K-D.
Head-to-Head
The two teams met three times throughout the competition before the grand final. OpTic defeated LOUD by a narrow margin of 2-1 in the Group B winners' match to secure the first position in the group. After that, LOUD won every game, finishing second in Group B to proceed to the playoffs and then easily winning the upper bracket. The upper-bracket final on Friday saw LOUD defeat OpTic 2-0. OpTic survived after defeating DRX 3-2 in the lower-bracket final on Saturday.
Viewership Record
The Valorant Champions 2022 Grand Final between LOUD and OpTic Gaming surpassed every record set during the grand final last year. Esports Charts reported a 38.2% rise in peak views, a 44.7% increase in average viewers, and a 38% increase in hours viewed during the Valorant Champions 2022 finals.
Also Read: PUBG Mobile Game Ban In Afghanistan After Game 'Promoting Violence'; Netizens React