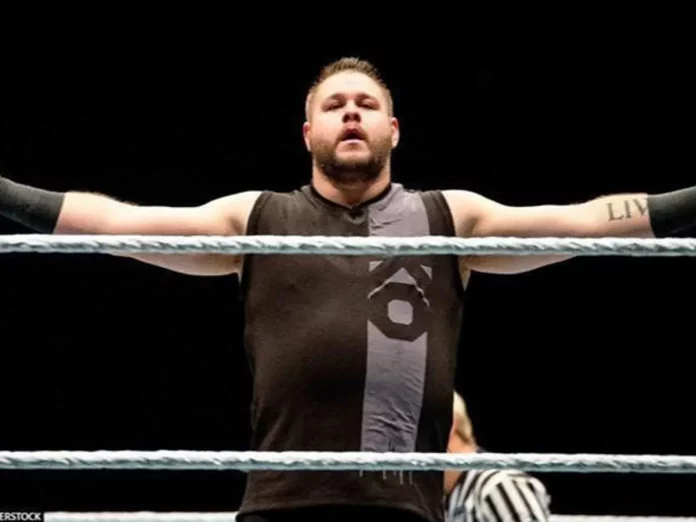 A multiple-time champion, Kevin Owens has been a colossal fan favourite. He has held the Intercontinental, United States, and NXT Championships in addition to being a former Universal Champion. Triple H assisted Kevin Owens in winning the WWE Universal Championship. Owens pinned Seth Rollins and achieved this feat.
If there is anyone who could be the WWE Champion in 2022, it has to be Kevin Owens. Let us look at the reasons why.
1. Atonement for the manner in which he lost his Universal Championship.
Kevin Owens' final appearance as world champion will be more than compensated for if he wins the WWE Championship title. At the Fastlane pay-per-view in 2017, Goldberg defeated Owens to win the Universal Championship in 22 seconds. That moment is still fresh in the minds of many WWE fans, and Kevin Owens most likely hasn't forgotten it either. If Kevin Owens were to win the WWE Championship, it would make up for that evening in Milwaukee. It would be an opportunity to make amends and establish his rightful place at the peak of the WWE mountain.
2. Kevin Owens has not won the WWE Championship yet.
In WWE, Kevin Owens has achieved quite a lot, but there are still a lot of goals to reach. The WWE Championship is one of those. The most coveted award in professional wrestling has never been won by Kevin Owens, but that might all change in 2022. Over the years, the former NXT Champion has contributed much to WWE, and he most certainly deserves it.
3. Kevin Owens ought to win for staying loyal to WWE.
WWE should reward Kevin Owen for his faith in the organisation by awarding him the largest honor. After all, winning it is what every WWE superstar hopes to achieve. Kevin Owens deserves it for sticking with the company. Since joining WWE in 2014, he has given everything he has, and for that reason, the organisation has placed all of its confidence in him.
Also Read: WWE NXT UK Result on August 18, 2022: Check full NXT results and highlights, Know every detail of the show