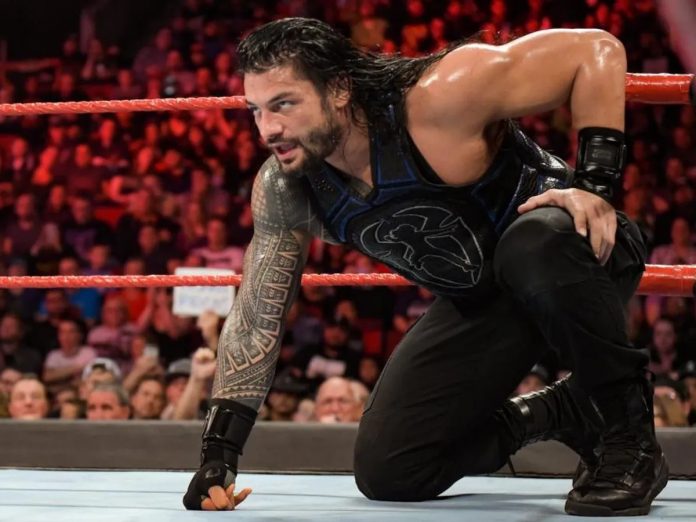 WWE has seen a momentous number of talent acquisitions with Triple H taking charge. Several fan favourite Superstars have returned after being released.
In addition to this, several existing WWE Superstars have signed new contracts with WWE as well, in 2022, which is an exciting prospect for fans. In this article, we have listed 3 WWE Superstars who signed new contracts in 2022.
1. Roman Reigns
Reigns corroborated earlier this year that he has indeed signed a new contract with WWE this year. He, however, refused to comment on the duration of the contract. Given that the majority of WWE main roster contracts last for about 5 years, Reigns may be a WWE exclusive until 2027. Since he is one of the most recognizable figures in WWE currently, he may be able to negotiate for more.
2. Logan Paul
Paul visited the WWE corporate office in June and formally signed a contract with them. Paul wrote "Coming 4 U @MIZ" on the back of his contract as he held the freshly written words in front of the camera while announcing his new contract. Paul, a celebrated high school wrestler for Westlake High, made his WWE debut in April 2021 in a non-wrestling capacity.
3. AJ Styles
One wrestler who appears to be sticking with WWE for the long run is AJ Styles. Styles, a two-time WWE Champion, signed a multi-year deal with WWE this year that keeps him from leaving for free agency as his previous contract was due to expire this spring or summer.
Styles, 44, unexpectedly entered the Royal Rumble competition in 2016 to make his WWE debut. Since then, he has held nearly every championship. He ended a year-long stint in a tag team with green rookie Omos this year and then returned to singles competition successfully, demonstrating his great degree of adaptability.
Also Read: WWE Clash at the Castle 2022 complete package, How to watch Live in Cardiff, Channel name & subscription plan