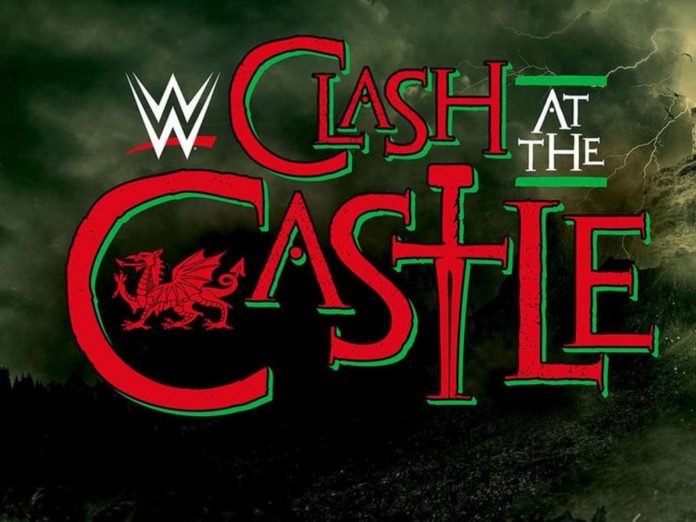 WWE Clash at the Castle 2022: This weekend is one of the Premium Live Events of the year 2022, and not only because of its location. Clash at The Castle comes after a month of Triple H and the new WWE leadership at the helm, a period in which we have seen many improvements in the product and the numbers of the company in general.
That is why we expect not only great matches, but also the occasional surprise that could leave the event with a better taste in the mouth. In this article we will analyze 5 possible events that could occur in WWE Clash at The Castle that have not been previously announced.
Return of Sasha Banks and Naomi

Since Triple H was nominated creative chief we have seen several WWE stars return, such as Carrion Kross, Dakota Kai, Dexter Lumis, and Johnny Gargano.
Almost all of them were fired and practically walked out the back door, but they are talents that the new management trusts. For this reason, two of the most anticipated returns are those of Sasha Banks and Naomi. According to the information, they are ready to return to action, although WWE is waiting for the right moment.
It is speculated that their return will be related to the Women's Tag Team Championship, but Raquel Rodríguez and Aliyah, the new champions, have not been scheduled to appear in Cardiff.
Dominik/Edge's turn heel
Speculation about Dominik's turn heel has been active for months. He has been rumored several times in different scenarios, although it is true that this time he would make much more sense. Edge has joined Rey Mysterio and that is something Dominik doesn't like because he mistrusts the former world champion.
In fact, Dominik has been outspoken, prompting a backlash from many fans who hope that Dominik will finally make the leap and join Judgment Day. However, what if Dominik was right? Let's not rule out that Edge has made a fool of himself to wait for the right moment and uncover the matter. What if the two join Judgment Day? The turn is expected in some way and it is getting closer.
Drew McIntyre appears with 'Broken Dreams'
This weekend is going to be very special for Drew McIntyre. He fights "at home" and WWE has turned the entire event towards his fight against Roman Reigns. That is why the company could give the Scotsman the opportunity to use his first theme song, which he abandoned with his departure in 2014.
It would be something nice and would make a lot of sense because of the meaning of the song. It would also be a psychological blow to his rival. An entrance with that music would drive the audience even more crazy at a key point in the show.
Karrion Kross costs Drew McIntyre the victory
Karrion Kross reappeared in WWE a few weeks ago to attack Drew McIntyre on Friday Night SmackDown and ruin his first face-to-face with Roman Reigns. Since then, Kross has been throwing warnings at the contender for the WWE Unified Championship, although he has not physically attacked him again.
It is said that their rivalry will pick up again after Clash at The Castle. This has been confirmed by Drew McIntyre in a couple of interviews. If WWE decides that Roman Reigns retain the title, an intervention of these characteristics would be the most viable. The Tribal Chief would continue his decorated reign and Drew McIntyre would have a new rival without having left Cardiff very damaged.
Sami Zayn turns on Roman Reigns
What if the one who is kidding us is Sami Zayn? The Canadian has been imploring Roman Reigns and the Uso brothers to let him access The Bloodline as one of them. After recent events, it seems that he has achieved it.
He doesn't have the same blood, but he has proven his worth by meddling in Drew McIntyre's plans. But just imagine: Sami Zayn enters the ring and knocks out Roman Reigns or betrays the Use to give Drew McIntyre an advantage and liquidate the greatest reign of recent years in WWE. Where to sign?
Also Read: WWE Clash at The Castle Live shopping experience, Sarah Schreiber and Liv Morgan to promote the WWE merchandise, superstar t-shirts & champion titles