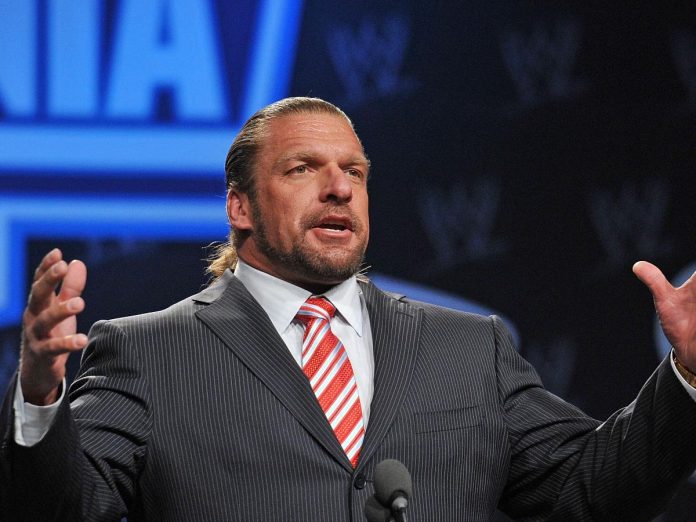 The impact Triple H has had on WWE as head of creative is virtually impossible to overlook. More emphasis is placed on in-ring competition, championships are treasured more highly than they once were, and there is greater attention to detail.
But the most important impact over any of these is the influence on the men and women who competed in NXT under Triple H's guidance. Triple-H has brought to the limelight several NXT champions. Here are 5 NXT who can become WWE Champions under the guidance of Triple-H
 1. Odyssey Jones
Odyssey Jones is a native wrestler having a football offensive guard background. He tried out for WWE after an injury terminated his football career, and the organisation quickly recruited him. Jones has been a stunner from his debut, consistently dazzling the crowd with his charm and abilities. Jones is an athletic powerful wrestler who never slows down a match's rhythm. Due to his position as a homegrown player, Jones could see greater treatment on the main roster. He has a good chance of winning the global title.
2. Pete Dunne
Following making his debut in 2016, The Bruiserweight has constantly created in-ring classics. He is a highly successful professional wrestler. Dunne switched from NXT UK to NXT America in 2019, and he has since competed for the company. As an unexpected Royal Rumble participant, Dunne has already made an appearance on the main roster. Dunne should be on the verge progressing fast up the roster. Triple H has long been known to favour Dunne, and a run with him serving as his manager might result in Dunne winning the WWE championship.
3. Carmelo Hayes
Hayes has come a long way from making his WWE NXT debut to become one of the main attractions of NXT. Hayes won the NXT North American Championship. Carmelo Hayes has the charisma and ability to turn heel, and he has the potential to get to the top of the WWE main roster. Hayes may inspire a new generation of WWE villains by winning the WWE championship.
4. Bron Breakker
Bron Breakker, the son of Rick Steiner is a charismatic fighter with talents comparable to the Steiner Brothers. He quickly rose to the position as one of WWE NXT's top talents. Even though his attempt to defend the NXT Championship against Tommaso Ciampa was unsuccessful, it was still a remarkable accomplishment for a rookie who had only competed in his fourth televised bout. With the right guidance from Triple-H, he could make it big in the WWE Championship.
5. Johnny Gargano
Since his WWE NXT contract expired in 2021, Johnny Gargano has been one of the most sought-after free agents, and fans have been pondering when they can see Johnny Wrestling return to the ring. Sources reveal that Gargano is open to a WWE comeback now that Triple H is in charge and that he would be interested in speaking with Hunter and "seeing how things would be changing."
Also Read: 3 reasons why Kevin Owens could be WWE Champion in 2022