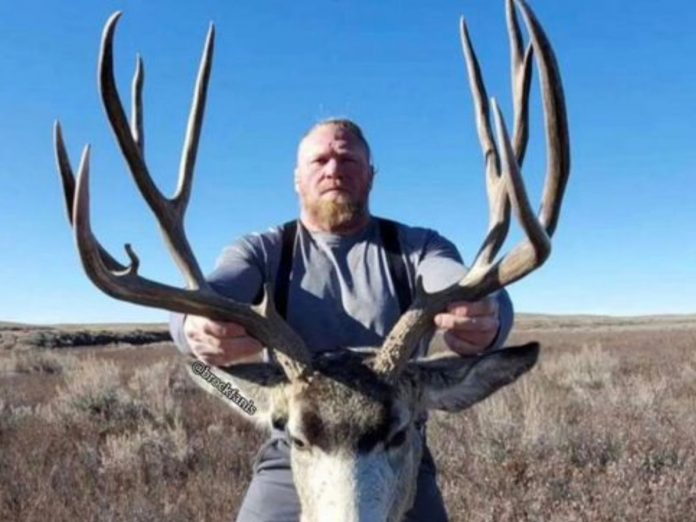 WWE News: Wrestling just doesn't feel the same without Brock Lesnar and we've seen that over the past few months. This dynamism and intensity that he alone brings to the table is unparalleled and we miss it very much. There are certain attributes about a particular superstar that cannot be given to anyone and Brock Lesnar is that exclusive guy.
We saw a much different side to Lesnar when he returned to Summerslam last year and it was exactly what none of us expected from The Beast Incarnate. His comeback story was basically how he can derail Roman Reigns from his paths that the latter have been simply unstoppable on.
They met at Summerslam this year in the Last Man Standing match for Reigns' Undisputed WWE Universal Championship and it felt like a do-or-die scenario for Lesnar. The match was all it needed and was well received in the WWE Universe as well.
Brock Lesnar tried everything possible on this earth to wrest victory and those titles from Reigns but failed to do so after The Bloodline pounced on the lone beast with the numbers game. Roman and The Usos buried Lesnar under the pile of barricades, and steel chairs, and Reigns himself stood above with Brock Lesnar under the trash can.
Recently, a photo from The Beast went viral on social media where Lesnar is seen doing Trophy Hunting in a badass avatar. This is probably the first time we've seen Brock since he lost to Reigns. You can see Brock Lesnar's latest photo here.
As for Lesnar's return to WWE, it's announced for Day 1 and Royal Rumble premium live events from now on, which ultimately means he's done for the remainder of 2022. We can expect it to return in late December or early January to our television screens.
Also Read: Why Did Former WWE Diva Paige Join AEW As Saraya?
A new recent pic of Brock Lesnar living his absolute best life outside of wrestling. pic.twitter.com/pQw72YY5kA

— Wrestle Ops (@WrestleOps) September 21, 2022
Brock Lesnar is something else 😂 pic.twitter.com/6MlAMxSWpF

— Pro Wrestling Finesse (@ProWFinesse) September 21, 2022