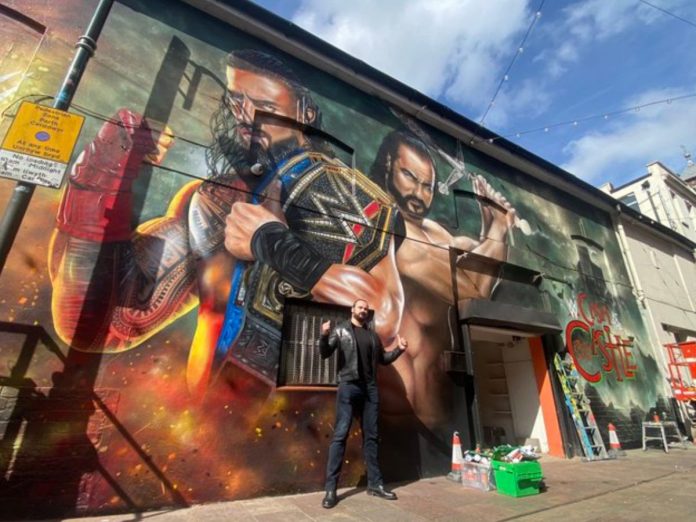 WWE Clash at the Castle 2022: With only a few days to go until WWE Clash at The Castle, the company's superstars continue to promote the show through interviews and guest appearances. One of them is Drew McIntyre, who will star, along with Roman Reigns, in the main event of the night. McIntyre has become the hope of many fans, who see him as the only one capable of bringing down the Samoan reign.
Furthermore, the Scot will be playing at home on British soil, which will make the event that much more special for him.But that's not all, since the fighter has played with the possibility of making his entrance to the ring with his old song "Broken Dreams", as he commented during a recent interview with Quetzalli Bulnes in " The WWE Brunch " of WWE in Spanish. Then we leave you with his statements about it, transcript courtesy of Wrestling Inc.
On the theme "Broken Dreams"
"It was my song when I was 'El Elegido' and lately people are talking about it a lot for some reason."
McIntyre revealed that it was not the song with which he debuted, but an improvement that he requested from the production
"I asked them, 'Can you find a different song that might fit the character better?' And they responded with Broken Dreams."
On the popularity of the topic
"It hit hard. On digital, it sold as much as Cena's, I think, which is crazy."
On recovering the theme for a special occasion
"I'm talking about possibly having her for a big match, so fingers crossed. I'm always working to make things happen, I can promise people that."
To all this, we must add a recent publication of the fighter on his Twitter account, where he can be seen training for his fight with the theme "Broken Dreams" in the background, which could be an indication. He would have finally received the go-ahead to bring her back, at least for WWE Clash at The Castle.
Drew McIntyre used the theme "Broken Dreams" from 2010 to 2012. In 2014 he was fired from the company. However, after returning to WWE in 2017, McIntyre received a new theme song, much to the chagrin of many fans, who clamored for the Scotsman to bring back the classic song from him. Now, maybe just for one day, the fighter can go to the ring with his most remembered theme of him.
Also Read: WWE Clash at The Castle Live shopping experience, Sarah Schreiber and Liv Morgan to promote the WWE merchandise, superstar t-shirts & champion titles