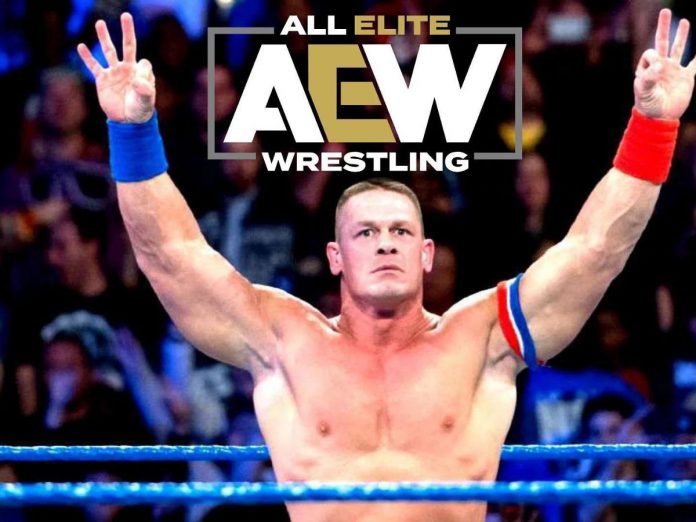 In the most recent AEW PPV, All Out 2022, Max Caster teamed up with his great friend, Anthony Bowens, to try to take the AEW World Tag Team Championship from Swerve in our Glory (Swerve Strickland and Keith Lee). However, and despite having all the support and support of the fans of Chicago, Illinois, The Acclaimed could not leave the now Arena with the title in their hands.
The fight was full of very good fighting action, for many, it is a five-star fight. And there was something that caused a sensation. That was the fact that Caster shocked the world by lifting the full weight of Lee, and applying an Attitude Adjustment to it. Yes, the famous final move of John Cena.
John Cena approves of Max Caster and his Attitude Adjustment

Many fans were attentive waiting to see the reaction of the 16-time World Champion in WWE, if he got angry about what happened or something like that, however, Cena's response was very positive.
Through his Instagram account, Cena shared an image where Caster is seen applying his move on Lee, this, in a clear sign of approval.
He later posted this inspiring and relatable message on Twitter:
"Recognize the greatness in others. Never monopolize the achievement. Be a vehicle to bring out the best in everyone, even those who consider themselves your opposition. It will boldly take you to an honest place of who you are, where you stand and what hill is the next to climb."
Really, it's not surprising, given that in the past, Cena praised Caster saying that he liked the way he rapped and that his character reminded him of not only a younger version of himself, but an improved version.
In fact, there is no doubt that Cena has given Caster permission to apply the Attitude Adjustment, since both have had the opportunity to speak in person, as revealed by Caster:
"John has been very nice to me without needing to be. The praise of him has been public, so now I can say that he has also said it to me personally, and that means a lot to me. It's never been about outdoing him in a rap battle. What I want is for people not to think that I'm copying his character from Dr. of Thuganomics. Am I making it? Maybe, but he is a huge influence on me, he is one of my favorite fighters."
"I can say that in 2004, he made me watch wrestling again. So I use that energy to push myself, thinking that maybe there will be someone in 2022 who has stopped watching wrestling and will come back because there is a guy rapping and that is fun for him.
"If you listen to my mix tapes, songs, and diss tracks that I play, you can see that I have a certain ability, but I'm not trying to beat John in anything. If anything I seek to pay tribute to him, give him my respects and continue giving space to what he did. And now that he has said that I am achieving it, I can not do more than continue with it.
Also Read: WWE Raw Result On September 06, 2022: Check Full Monday Night Raw Result and Highlight, Know Every Detail Of The Show