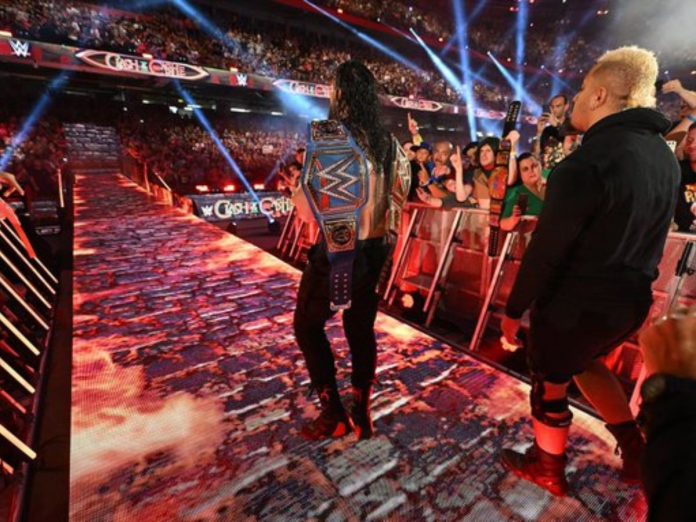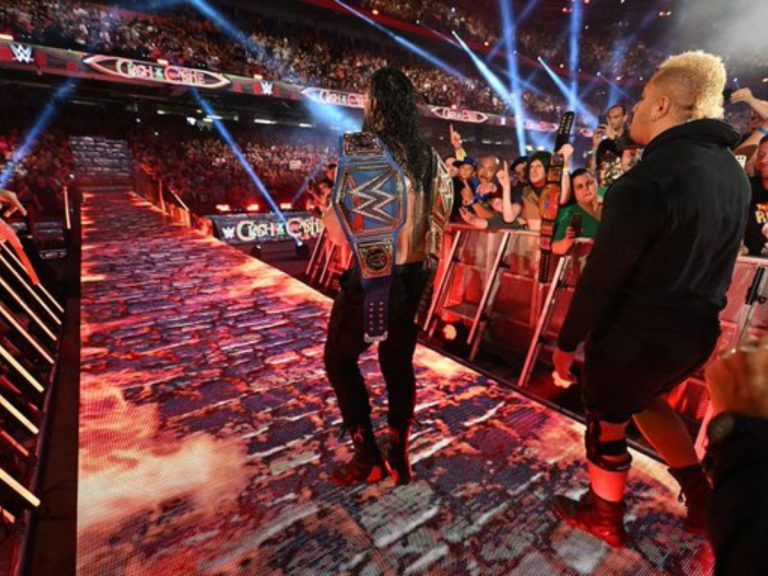 WWE Crown Jewel: 24 retentions of the Universal Championship and three of the WWE Championship later, Roman Reigns continues to be installed at the top of the McMahon Empire. Two years of travel that many believed would come to an end last night at Clash at the Castle, when Drew McIntyre met the fight of his life, under the ideal setting of the Principality Stadium in Cardiff (Wales).
But once again, history repeated itself. Reigns always have a Samoan up his sleeve, and this time he made use of Solo Sikora until yesterday was never before seen outside the margins of NXT. A victory that in addition to destroying the excellent arc of redemption drawn up for McIntyre, raises questions about the future of Reigns.
Dismissing Karrion Kross for now, as we would say that he will face McIntyre, as well as a return soon from Cody Rhodes, it will be very difficult for Reigns' next challenger to seem like a credible threat, after the failure of "The King of Claymore Country". WWE intends to maintain Reigns' status until WrestleMania 39, where "The Head of the Table" will fight The Rock, and for such an appointment there are still seven months left.
Crown Jewel, one of the greats
Last week, Reigns shared details of his new schedule, which he admits can be considered part-time.
"The main thing is that I'm not going to be at all the pay-per-view events, but of course, I'm going to be at the big ones and some of the other, you know, that interlude between the big four and the Saudi events. I'll always support these with TV to build the storylines and the rivalries, so it's not… Well, compared to what I was doing, yeah, I guess compared to a full-time schedule where you cover everything and you only have one day off to a week, yeah, I guess it's part-time compared to what I used to do .'
And I don't know if based on those words, Dave Meltzer said the following today before the microphones of Wrestling Observer Radio, commenting on what plans WWE has for Reigns.
"He will not be in the next show [PPV]. His next title fight is in Saudi Arabia. I don't know against whom, but I know in Saudi Arabia. He will not be at the show in Philadelphia".
The next WWE PPV, dated October 8, will be Extreme Rules (from the Wells Fargo Center in Philadelphia), and interestingly, Reigns' "special advisor", Paul Heyman, stars in the promotional video of the event. Meanwhile, Crown Jewel constitutes said Saudi appointment, to be held on November 5 from Riyadh (no venue yet specified).
Also Read: WWE RAW Preview, today, September 05, 2022: Know how to watch Monday Night RAW in India and USA tonight; All Details Inside