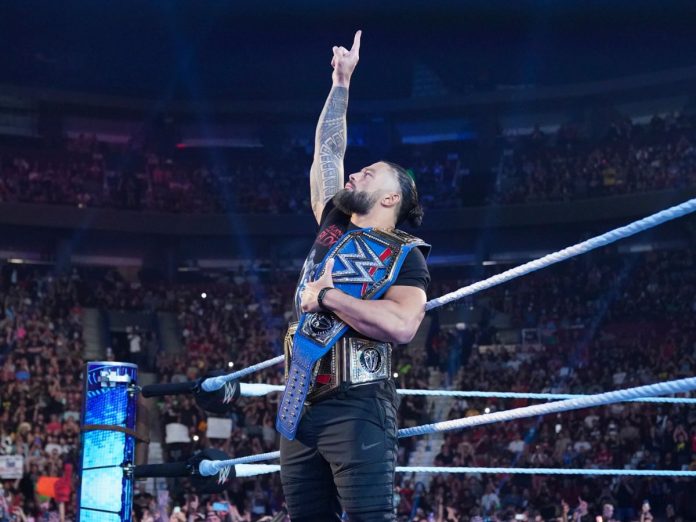 WWE Roman Reigns: Now he has a lighter schedule but no one expects Roman Reigns to leave WWE soon. Right now he is preparing to defend the WWE Undisputed Universal Championship against Drew McIntyre at Clash at the Castle on September 3. We'll see what happens then if he can continue his reign or the "Scottish Warrior" begins him with the unified title. We do not have any information on Super Fights although how could it be otherwise we have been talking a lot about this next fight.
Roman Reigns signed a new contract with WWE

But we are now putting it aside for a moment to confirm that the "Tribal Chief" has signed a new contract with the company. He himself makes it known in his recent interview on the Sports Illustrated Media podcast. For now we do not have more details but we understand that he has signed to remain a Superstar for several more years. The truth is that he is never expected to leave, although he is slowly moving away, like John Cena today. But whatever he does later, for now, the new deal is done.
Roman Reigns talks about The Rock and WWE WrestleMania 39
Many see it as a hint, as a small new step in the construction of this future fight of Samoans in the biggest event of next year. Others believe that it was just a memory and nothing more than that. Be that as it may, the WWE Undisputed Universal Champion was also talking about the Hollywood star in Sports Illustrated Media.
"The update is that Dwayne is putting aside his projects. He has to be pretty good, he has to be pretty special. I think that just shows the clamor, the fuss, the chatter, the illusions.
"It's something that he played with within 'Young Rock', that as you know with him, everything is highly strategic. A lot of synergy with everything he does, with the projects he is carrying out and that he has in mind. So yeah, I'd say based on that alone, it looks even better than the last time we talked ."
Also Read: Xavier Woods and JBL are scheduled for tonight's WWE Friday Night Smackdown – 26 August