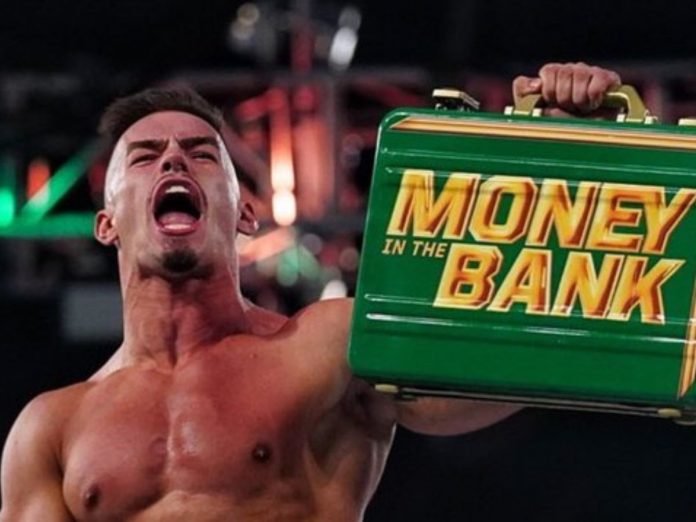 WWE News: Since Triple H's nomination as WWE's new chief creative officer, we've seen some wrestlers go back to using their original names. The most recent case is that of Matt Riddle, who recovered his full name this past week on Monday Night Raw.
Other cases are being discussed and one of the most talked about is Theory. The current winner of the Money in The Bank briefcase was known as Austin Theory until a few months ago when WWE decided to cut his name.
Mike Johnson, a journalist for PW Insider, revealed this week that the fighter will be presented again as Austin Theory in the immediate future. However, it doesn't seem like Theory himself wants that change.
In an interview for SHAK Wrestling, Theory commented that he feels fine without his first name. "I would say no because I love Theory," Theory commented on possibly using Austin to fill in his name again. "For me, Austin has always been my first name, my first name. Theory is what I created in the backyard as a kid. I love it. Theory. It's all we need."
Mr. Money in the Bank: Theory
Theory also discussed Vince McMahon's departure. For him, it was something strange because he was in all the decisions. However, he is calm about his future with Stephanie McMahon, Nick Khan, and Triple at the helm.
"My first thought was, 'So who's in charge? As soon as I found out who the team was on, Stephanie, Triple H, Nick Khan, and Bruce Prichard, I realized I have a good relationship with all of them. But I think Mr. McMahon's retirement affected a lot of us because, you know, we've seen him forever. He laid the groundwork. All these Superstars exist because of Mr. McMahon."
"But as far as the creatives and the future are concerned, there are no worries about that," Theory went on to explain. "Not only do we have Triple H, but we have Stephanie, we have Nick Khan, we have Bruce Prichard, and these are all eyes that are in the game in different ways.
I think there is no better time than now, especially just talking about the talent that is involved in the current roster. We have a great roster. So it's very exciting to know what the future is because it's going to be very competitive."
Also Read: How to watch WWE Clash at the Castle 2022 Live in Tamil, Telugu, Hindi, and English Language in India