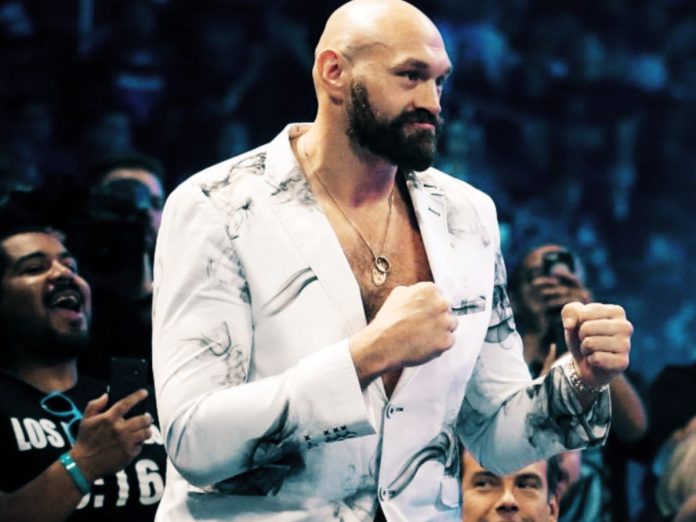 Tyson Fury retired this year from professional boxing. The Gypsy King defeated Dillian Whyte with an impressive sixth-round KO earlier this year. In this way Fury was left with a record that does not record defeats, with 32 wins and 1 draw.
"Thank you so much to everyone who has contributed to my career over the years and after long and hard talks I finally decided to walk away and on my 34th birthday I say Bon Voyage…"
Fury told the press at the time that his three fights with Deaontay Wilder would catch up with both of them in their old age. Recall that there were three duels between the giants, which ended with a draw and two wins for Tyson Fury. The excess of contact and falls were the tone of the encounters, fights that many specialists place among the best of those years.
While the Gypsy King is done with boxing, he hasn't said anything about professional wrestling. Fury is known to be a huge fan of wrestling and WWE. He has made no secret of his desire to fight Drew McIntyre in the future and even Gunther has shown interest in taking on heavyweight.
See ya there guys 👋 https://t.co/WHJDunwSh2

— TYSON FURY (@Tyson_Fury) September 1, 2022
Fury recently confirmed that he will be in the front row at WWE Clash at the Castle:
Currently WWE is selling the former WWE Champion Drew McIntyre as a babyface in search of his redemption for the failures of the past. In each weekly we see a promotional video of Drew talking about how he became a man when facing his first dismissal from WWE. For his part, Gunther is in a rivalry with Sheamus which is expected to come out the winner and continue his path as a monster heel. Both names could be attractive options to face a sports celebrity like Fury, who has no problem with physical contact in the ring.
Also Read: WWE NXT Worlds Collide 2022 Updated betting odds and predictions for all 5 matches, Winners' names revealed