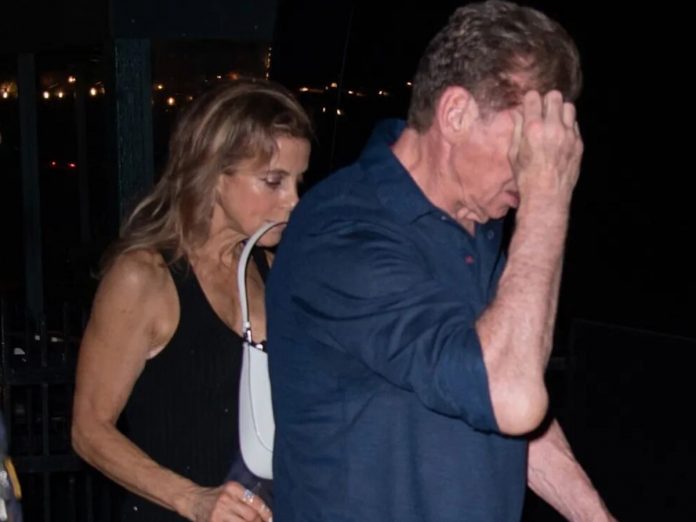 Vince McMahon Birthday: The investigation around Vince McMahon for the alleged payment of 14.6 million dollars of WWE money to former employees to hide romantic encounters continues while in Super Fights we remind our readers that the former boss of the fighting company and Linda McMahon do not have a romantic relationship for years, although legally they are still married and on good terms. This benefits both of them much more than carrying out a divorce that would affect them not only personally but also professionally.
WWE Vince McMahon, with a mysterious woman

We remembered this because our mates at TMZ just posted an article discussing how Vince McMahon was recently seen with a mystery woman having what appears to be a double date with his good friend John Cena and his wife Shay Shariatzadeh. at the Waverly Inn restaurant in New York City to celebrate his 77th birthday. At the moment, there is no information about who is the woman who accompanies the patriarch of the McMahon family. But we see her in the following photo with him.
"Interestingly… an unidentified woman was seen walking behind Vince as he prepared to get into his truck. McMahon's wife, Linda, was not there. Vince seemed uninterested in talking…as he tried to hide her face as she got into his vehicle."
Also Read: Roman Reigns signs new WWE contract, discusses future plan with The Rock, his last message to Vince McMahon