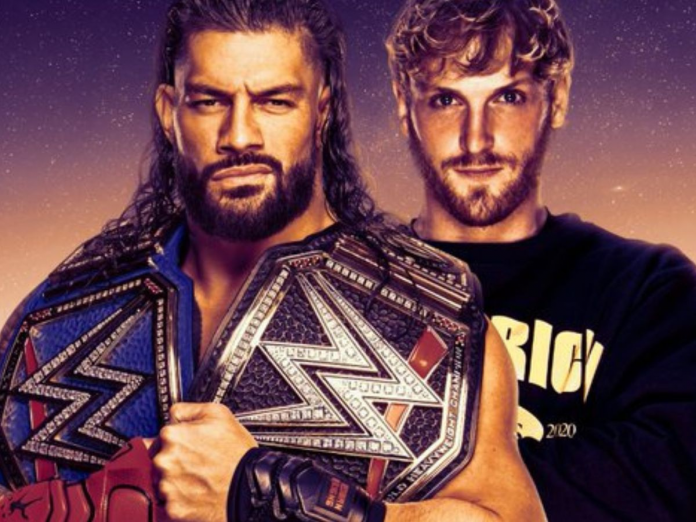 WWE Roman Reigns vs Logan Paul: It may be obvious to many why Roman Reigns vs. Logan Paul is going to take place in Saudi Arabia. The first is the most important Superstar today. The second is a celebrity on YouTube and boxing. The biggest title in the company, the WWE Undisputed Universal Championship, will be at stake.
The question would almost be, considering that the royal family of the Arab country has its requests for these premium events, what other fight could they want to star in Crown Jewel 2022? But, for those who are not so obvious, Dave Meltzer comments on Sunday Night's Main Event.
"He's a big draw in Saudi Arabia, he's a big draw for the prince of Saudi Arabia and that's about it on these shows. Its nothing to do with (selling tickets). Entries in Saudi Arabia mean nothing. It's not even part of the game. Of course, TV numbers, whatever. If it attracts younger viewers, that's a good thing, but it's not a play for TV ratings."
Roman Reigns: "I didn't know who Logan Paul was because I'm not a 15-year-old girl". "It's a play because the prince wants celebrity matches in Saudi Arabia to build the name in the Saudi media and Logan Paul will get more of the kind of press Saudi Arabia is looking for than Kevin Owens or Seth Rollins.
"That is what Saudi Arabia is for. Saudi Arabia is for the fights that the prince wants to get press attention around the world for Saudi Arabia, so this is a great fight for that."
Who Will Win The Much Awaited Match?
Paul remarked that in just his second-ever boxing bout, he challenged famed boxer Floyd Mayweather Jr. and triumphed throughout the course of the fight. As a result, he believes he can defeat Reigns in his third wrestling battle. Although Reigns admitted that Paul was a social media celebrity with over 30 million followers, he vowed to destroy Paul at Crown Jewel. He is, after all, the longest reigning Universal Champion. Only time will tell who will emerge victorious.
Also Read: Will Edge Join The WWE Extreme Rules 2022?