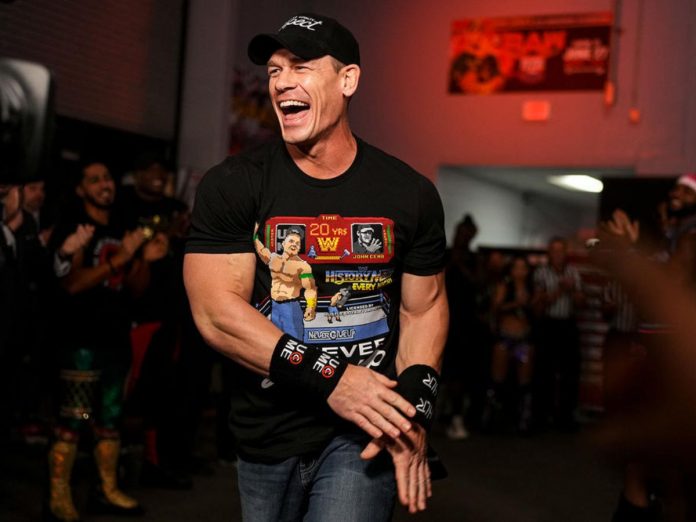 John Cena is one of the most recognized names in modern wrestling. Cena has been linked to many historic moments in the history of WWE and wrestling in general. His career places him in the pantheon of the best in history, and he is and will be an inspiration for future generations of fighters and even fans. But there are also things about his career and legacy worthy of analysis.
A change to rude
A very interesting topic to discuss is his long-awaited change to rude that in the end never happened. Many wanted to see Cena become rude, having spent years as the main idol of WWE and remembering his successful but brief villainous stage.
There are many reasons why Cena never made the switch to rude. One of the main reasons has to do with money. WWE made (still does) a lot of money with John Cena. Going rough would have been a risk; there are indeed cases like Hogan's and his time with the nWo, which made carloads of money for WCW, but if Cena was not successful as a rude, that could cost WWE millions in the stock market.
In addition, during his time as the face of WWE John Cena, he had also become one of the top ambassadors for the Make-A-Wish Foundation, a nonprofit organization whose goal is to grant the wishes of children with life-threatening medical conditions. Cena's work with this organization also prevented any possibility of an evil Cena.
WWE Super Cena
The idea of ​​​​rough Cena will always be in the minds of fans as one of the most interesting stories that ever happened. There was a time when Cena had a disconnect with a section of WWE fans, and the main reason was Super Cena. It was a stage where he was indestructible and invincible, and although the younger fans adored him for his unbreakable spirit, the rest couldn't stand his character.
The high point of the disconnect with Cena was his rivalry with Nexus. The Nexus faction had become one of the most interesting elements in WWE, but when Cena faced them directly, it was the beginning of the end for this group led by Wade Barrett. The fact that John Cena could be alone with this group made many turn their backs on him.
The open challenge

Kevin Owens (NXT Champion) and John Cena (United States Champion) face to face in WWE in 2015. Being Champion of the United States was one of the best moments of his career, and it was the beginning of his reconciliation with the fans. Cena used his stardom to give importance to an almost forgotten title.
Cena's reign as United States Champion was perhaps the best since he was introduced to WWE in 2001 after Vince McMahon purchased WCW. It served as a catapult for emerging stars like Kevin Owens and Sami Zayn, who once fought Cena for that belt.
Reconciliation
After his time as United States Champion, Cena and the fans who once hated him were able to reconcile. He was helped a lot by the fact that at that time he was starting his transition to Hollywood, so he wouldn't be in WWE full time anymore. Being away from the WWE ring, he was greatly missed by fans, but also due to Roman Reigns' disastrous early years as Cena's successor.
At present, Cena is almost universally liked. He is now part of the constellation of fighters that are always on the minds of WWE fans.
Also Read: WWE Worlds Collide 2022 Date & Location: How to watch Live streaming in India, When & Where to watch on 04th September 2022