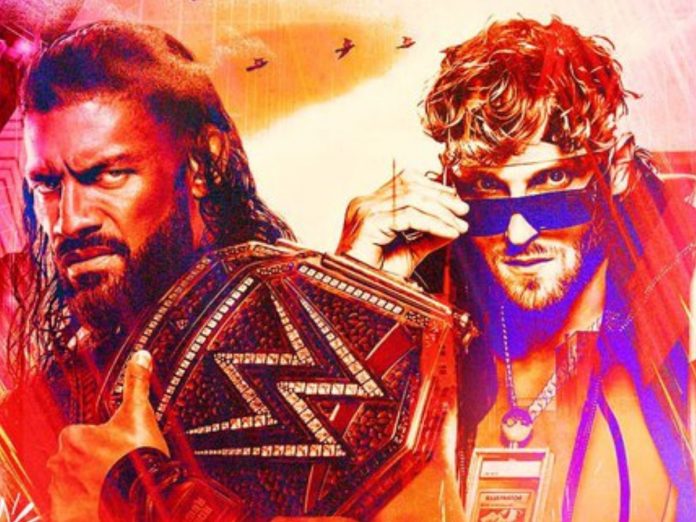 Roman Reigns vs Logan Paul: WWE Crown Jewel will take place on Saturday, November 5 from the Mohammed Abdu Arena in Riyadh and the bookmakers are beginning to point out the favorites of the confirmed fights.
The Betonline portal has presented the first figures, where we can verify that, despite having been presented as highly mediatic combat, the result is very predictable given that WWE Champion Roman Reigns is the clear favorite to win the fight for the WWE Unified Championship.
Below, we review the odds for each match, marking the favorite to win in bold.
WWE Extreme Rules 2022 Booking
WWE Unified Championship
Roman Reigns (-5000) vs. Logan Paul (+3000)
One thing to remember is that negative odds indicate how much money you have to bet to get a profit of $100 while betting for Extreme Rules on your favorite superstar. When a number is smaller, the less money you earn and the more favored the fighter is. On the other hand, positive odds indicate the profit corresponding to a $100 bet.
The higher the number, the less favorite the fighter is. All the above betting numbers are predictions based, we do not offer any guarantee of winning or losing the money. We also urge you to play at your own risk.
Who Will Win The Much Awaited Match?
Paul remarked that in just his second-ever boxing bout, he challenged famed boxer Floyd Mayweather Jr. and triumphed throughout the fight. As a result, he believes he can defeat Reigns in his third wrestling battle. Although Reigns admitted that Paul was a social media celebrity with over 30 million followers, he vowed to destroy Paul at Crown Jewel. He is, after all, the longest reigning Universal Champion. Only time will tell who will emerge victorious.
Also Read: What Is 9:23? How Is It Connected To White Rabbit Song In WWE?