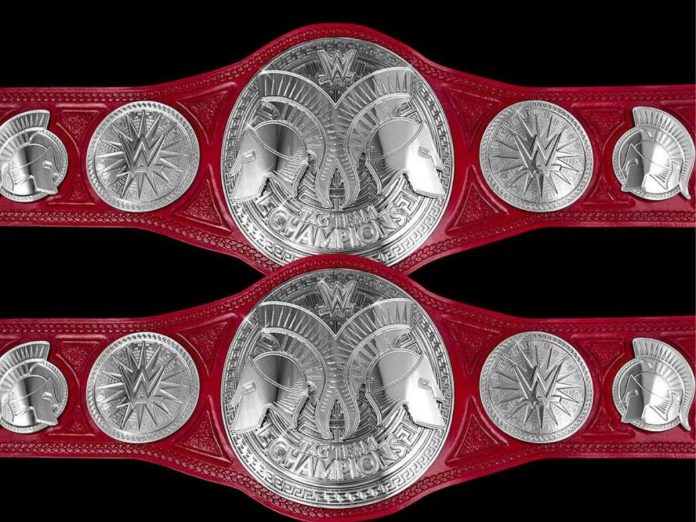 WWE News: WWE continues to drive change at all levels of its organization, with Stephanie McMahon and Nick Khan focused on the administrative side while current WWE Chief Content Officer Triple H remains focused on the creative side, reinforcing the main roster with the re-hiring of several former superstars fired by the previous management.
However, Levesque's plans also call for a redesign at some of the company's championships, as recently reported by the Belt Fan Dan Twitter account , which is known for revealing some new designs in the past.
Meanwhile, Fightful Select has been able to learn new details about it, noting that WWE would have at least three new sets of belts already finished and in the hands of the company.
As Belt Fan Dan previously reported, one of these sets would be the Men's Tag Team Championship, which would keep the existing design with a black belt, double plates, and the WWE logo in the center. In addition, he pointed out that there are old designs for this championship never before used by the company, similar to the current women's tag team titles in terms of the color of the strap.
Meanwhile, according to WWE sources, other alterations in the design were mentioned, although the medium has not been able to collect more data in this regard.
Talent reaction and future plans
The medium was able to contact some talents to deal with this issue, who have been in favor of these changes. In this sense, several talents pointed out that they prefer velcro to snap fasteners since it makes their job easier when it comes to quickly put on the belt. However, they agree that it is not the best design from an aesthetic point of view.
Meanwhile, other people contacted by the outlet claimed that plans were already underway to redesign some titles before the sudden regime change. However, Triple H has been characterized by promoting changes from day one, which greatly accelerated some decisions, such as the one at hand.
Additionally, multiple sources hinted that Raw, SmackDown, and NXT will continue to undergo cosmetic changes shortly, as we've seen with WWE's recent developmental brand logo redesign.
Also Read: WWE Extreme Rules 2022: 3 Reasons Why Cody Rhodes Should Return To This PPV