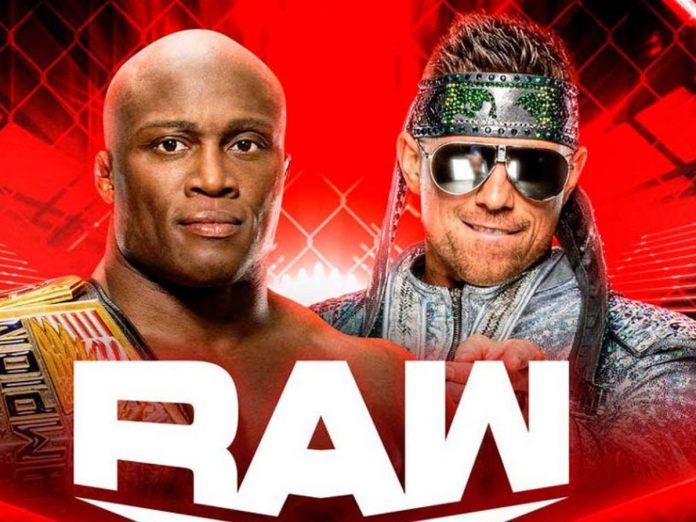 WWE Raw Preview 2022: USA Network will air the 1,528th episode of WWE Monday Night Raw on Monday, September 05, 2022, live from the T-Mobile Center in Kansas City, MO. In this news, we will provide information about the billboard and the schedule of the show.
During Monday Night RAW broadcasts on USA Network, the first segments for this week's episode have been announced.
Two segments have been confirmed for this Monday's live episode in Kansas City. A steel cage match is announced for the WWE US title between the Champion Bobby Lashley and the challenger The Miz and the match will take place in tonight's WWE Raw episode. And we can expect the first-build-up match for WWE's next event i.e. Extreme rules 2022.
This episode of RAW will take place on Monday, September 05 from the T-Mobile Center in Kansas City, MO. Fans will be able to watch this episode live from the respective venue, or through its broadcast on USA Network in the United States. More matches and segments are expected to be announced in the coming days.
Billboard WWE Monday Night Raw September 05, 2022
Steel Cage Match for the WWE US Title: Bobby Lashley vs The Miz
WWE Extreme Rules 2022 Build up
What's next for Alexa Bliss, Becky Lynch, and others
Who will challenge Bianca Belair next for the WWE Women's Championship
WWE Raw schedules September 05, 2022
05:30 AM IST India – September 06, 2022
18:00: Guatemala City (Guatemala), Managua (Nicaragua), San José (Costa Rica), San Salvador (El Salvador), Tegucigalpa (Honduras)
19:00: Mexico City (Mexico), Bogotá (Colombia), Lima (Peru), Panama, Quito (Ecuador)
8:00 PM: New York (United States), Caracas (Venezuela), La Paz (Bolivia), Puerto Rico, Dominican Republic, Asunción (Paraguay), Santiago (Chile)
21:00: Buenos Aires (Argentina), Montevideo (Uruguay)
01:00 (early morning of September 06): Canary Islands (Spain)
02:00 (early morning of Septmeber 06): Spain
How to watch WWE Raw live
United States: USA Network
LATAM: FOX Sports
Spain: official WWE Youtube on deferred
India: Sony Sports Network
Also Read: WWE Clash at the Castle 2022 Results and Highlights: 5 unexpected things that you need to know