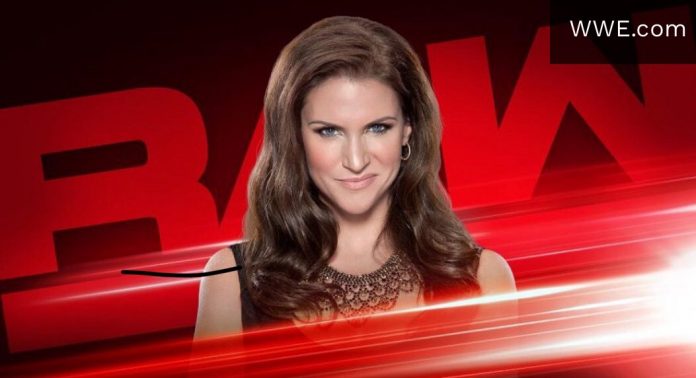 WWE RAW JULY 25, 2022 RESULT: — In June 2002, Rey Mysterio signed with WWE. The wrestler who had achieved fame in AAA was one of the Mexicans who revolutionized American wrestling in WCW, where he wrestled until 2001. After a few months working in CMLL, he finally arrived at the McMahon company. His TV debut was against Chavo Guerrero, on the SmackDown edition broadcast on July 25 of that year. Exactly two decades have passed since then, and Mysterio will celebrate the occasion in the most famous arena in the world. The action of the WWE red mark is broadcast from the Madison Square Garden, in New York City, New York.
However, Mysterio's celebration could be clouded, since the meeting he has scheduled will not be easy. Together with Dominik Mysterio he will face Finn Bálor and Damian Priest again . Will Dominik be tempted again to join Judgment Day?
Also, with less than a week to go before SummerSlam , WWE Undisputed Universal Champion Roman Reigns will make an appearance on Monday Night Raw.
The program started and the first thing we saw was a fight between The Miz and Logan Paul. Have you already felt Triple H's hand?
Roman Reigns and the rest of The Bloodline arrived at the ring and Reigns, after asking to be recognized, gave the floor to Paul Heyman, who said, after threatening the one who was sabotaging the audio, that we were celebrating the 700 days of reign of Roman Reigns as Universal Champion.
Heyman added that Reigns will crash Brock Lesnar's party again at SummerSlam, just like Brock has done in the past with John Cena and The Undertaker. Later, he highlighted his rivalry with Lesnar as one of the most iconic, at the level of The Rock vs. Steve Austin or Hulk Hogan vs. Randy Savage, although he said that this Saturday the Tribal Chief will make sure that Lesnar doesn't get up anymore.
Theory appeared saying that Bloodline talk a lot and said that at SummerSlam he will be the United States Champion and then, regardless of who comes out as Champion between Roman Reigns and Brock Lesnar, he will be the new WWE Undisputed Universal Champion. Reigns invited him to the ring.
Theory agreed and Reigns said that he saw him nervous and added that he did not know what to do with the briefcase and offered his advice, since he knows that "his daddy is no longer around here", referring to Vince. The public messed with Theory saying "Who's your daddy?".
The Bloodline left the ring, until one of the Usos treacherously attacked Theory, who responded with the briefcase. The situation did not get worse after the champions decided to continue their course towards the entrance ramp.
Theory stayed in the ring, but before he could say anything, Drew McIntyre made his appearance and we had a match.
Theory vs. Drew McIntyre
McIntyre took Theory by surprise and began dominating him without him being able to react. After applying a Future Shock DDT, McIntyre continued the punishment outside the ring. After the commercial break, we saw a bit of Theory's offense showing us what he can be capable of; however, McIntyre quickly regained control and prepared for a Claymore.
THE END
Sheamus and his group attacked McIntyre and the disqualification was given.
McIntyre dominated and is still going strong.
The commercial cut affected the flow of the meeting for the viewer.
Sheamus and company continued to attack McIntyre, but Bobby Lashley came to save with the Scotsman, they cleaned the ring. Theory wanted to attack from behind, but he did not achieve his goal and fled.
Bobby Lashley and Drew McIntyre vs. Sheamus and Theory
The obvious came, a tag team match, typical of time immemorial in WWE, with Ridge Holland and Butch at ringside. Although McIntyre and Lashley dominated with their power, Sheamus's dirty maneuvers gave him the momentum in his favor. Sheamus and McIntyre seemed to give us an appetizer of what we will see this Friday on SmackDown, although the Irishman did not want to take over from his partner and received a Glasgow Kiss. Lashley entered and continued the punishment towards the former Champion, Theory interfered and also received his due. However, he took a knee from Sheamus when he wanted to finish Sheamus, while Butch and Ridge Holland tried to distract McIntyre, to no avail, and the referee had no choice but to eject them. Even without his henchmen, Sheamus managed to carry the load for his team in a good way, although the same could not be said for Theory, who will continue to be submitted by McIntyre, repeating the tone of the previous fight. Dolph Ziggler reappeared out of nowhere, distracting a Theory who seemed to be recovering and about to apply his finisher to Lashley.
THE END
Lashley surprised Theory with the Hurt Lock
Better than the previous match, everyone looked good.
Curiously, when Butch and Ridge Holland were not there, the rude ones looked better, and it was supposed to be the other way around.
As Theory was leaving the ring, he received a Double Superkick from The Usos. Reigns told him to make sure he brings the briefcase on Saturday.
We had a video reviewing Rey Mysterio's illustrious career in WWE.
Dolph Ziggler was interviewed behind the scenes and said that he wants to teach Theory, who seems to have accomplished a lot in such a short time, a lesson. AJ Styles and Alpha Academy appeared and a tag team match took place.
Rey Mysterio arrived with his son Domink for the celebration of the twenty years of his career. The public chanted "Thank you King". Rey said that he did not imagine having a legendary career like the one he has had, but he was very happy about it.
Rey said that he managed to break the stereotypes and, as a short guy and a Latino, he managed to be World Champion. He said that he made a lot of friends over the years: Dean Malenko, Eddie Guerrero, Batista, Kurt Angle, Edge. He added that if it wasn't for Eddie Guerrero, he wouldn't be here, and thanked the WWE Universe for all the support he's received over the years. The public chanted "You deserve it".
Rey said that his family was the most important thing and he dedicated a few words to his wife, and then to his son, telling him that he loves him very much and that he will represent his legacy. He concluded by thanking the audience and said that he could not receive a better tribute than at Madison Square Garden.
Rey continued with the thanks and then said a few words in Spanish, saying that he always hopes to represent the Latino people with respect, admiration and heart, and that ¡Viva la Raza!
Finn Bálor and Damian Priest appeared in the audience to spoil the celebration.
WWE RAW JULY 25, 2022 | LIVE RESULTS | 20 YEARS OF REY MYSTERIO IN WWE
Rey and Dominik Mysterio vs. Judgment Day
Rey Mysterio's party concluded in a match and the action started fairly evenly, with both teams putting together good combinations. Minutes later, Rey was left at the mercy of those from Judgment Day. Dominik finally saw action and seemed to clean house, but while trying to connect with a cap on Priest, he was intercepted. The rude continued to dominate, but Priest wanted to fix things another way, bringing a chair. Bálor wanted to apply the same trick as Eddie Guerrero, but it didn't work out for him, nor did Rey, although the latter took advantage of the distraction to get him ready for a 619, with Priest also receiving the same maneuver, courtesy of Rey and Dominik.
THE END
Rey's Frog Splash on Bálor and a count of three.
Good tribute from Rey to Eddie Guerrero, who was influential in his illustrious career.
CONS
Judgment Day is on its way to being another Retribution.
No surprises here. No change to rude or return of Edge.
Behind the scenes, Rey's celebration for his twenty years of career continued and, after drinking some tequila, he received his 1997 outfit as a gift.
Rhea Ripley showed up, but Rhea Ripley showed up, attacked Aalyah, and they ambushed Rey by slamming him into a table.
Bianca Belair and Becky Lynch looked like they were going to have a war of words before SummerSlam, but it quickly ended in a smackdown that continued outside the ring. Both had to be separated.
Alexa Bliss said, prior to her match against Doudrop, that Bianca Belair and Becky Lynch will have to take care of her after SummerSlam.
Behind the scenes, Rey was being treated, although he was hit again by Rhea Ripley.
WWE RAW JULY 25, 2022 | LIVE RESULTS | 20 YEARS OF REY MYSTERIO IN WWE
Alexa Bliss vs. doudrop
Nikki ASH was at ringside and quickly began to distract Alexa, so that Doudrop could take advantage and dominate at will, although he lost a lot of time and was unable to finish off his rival, who subdued the former NXT UK with his fast offensive. Alexa was going for the Twisted Bliss, but Nikki interfered and tripped her up, though Doudrop couldn't take advantage of her either.
THE END
With a DDT, Alexa achieved victory.
Alexa does not neglect her goal: the Championship
CONS
Doudrop: Slow and unconvincing.
AJ Styles offered his help to Logan Paul and told him that he hopes to shut up The Miz's mouth.
Logan Paul arrived for the Impaulsive TV premiere, which was nothing more than a parody of Miz TV. Without much preamble, he called Miz to the ring.
Who made an appearance was Maryse, who promoted the season finale of Miz & Mrs and threatened Logan Paul not to mention her children anymore, or her husband's genitals.
Maryse continued to defend her husband, but The Miz finally arrived and referred to their duel at SummerSlam, emphasizing that it was he who put him on the map and reminded him of all his achievements.
As the two continued arguing, Ciampa appeared out of nowhere to attack Logan Paul, who was trying to resist, to no avail. Miz finished off Paul with a Skull Crushing Finale.
Behind the scenes, The Usos, The Street Profits and Jeff Jarrett were interviewed prior to their match at SummerSlam, with both teams exchanging threats and Jeff Jarrett calling the shots.
WWE RAW JULY 25, 2022 | LIVE RESULTS | 20 YEARS OF REY MYSTERIO IN WWE
AJ Styles and Dolph Ziggler vs. Alpha Academy
After some gibberish from Gable, the match began, and AJ Styles quickly wanted to settle things with Gable, although it was not going to be easy. Still, he managed to launch himself at his rival who was outside the ring. After the commercial, Otis saw action and with his great size, he neutralized Ziggler, which was used by Gable to mount his offense, without achieving his objective.
THE END
Ziggler's Zig Zag and achieved victory.
Gable continues to pleasantly surprise in the ring.
CONS
It was a golden opportunity for Theory to get even.
The commercial took up much of the time.
WWE RAW JULY 25, 2022 | LIVE RESULTS | 20 YEARS OF REY MYSTERIO IN WWE
Riddle and The Street Profits vs. The Bloodlines
We got to the main event and these teams were preparing for SummerSlam, so none of them wanted to give their arm a twist. Interesting detail of the Street Profits wearing a uniform similar to that of the New York Knicks of the NBA. Ford took control and mocked Roman Reigns, asking him to recognize him. Riddle and Dawkins seconded their offense against The Usos. After the commercial, Reigns finally saw action and was as imposing as ever, definitely making a difference when he's around and stopping the brief momentum of Montez Ford, who was slaughtered by his rivals, bleeding in the process. After another commercial break, Ford came out of the siege and gave his turn to Riddle, who managed to punish Jimmy and Jey, but Reigns neutralized him with a Superman Punch. The Street Profits and the uses continued with the intensity of their attacks outside the ring, until Reigns managed to crash Dawkins against the metal ladder, although he was received by the modified DDT. Riddle was going for the RKO, but was blocked by Reigns, who slammed him to the mat.
THE END
With a spear, Reigns achieved victory over Riddle
Ford was injured and required medical assistance during the fight. Hopefully this doesn't affect SummerSlam.
Seth Rollins arrived after the match and, after saying goodbye to Reigns, decided to attack Riddle, hitting him with a metal ladder and finishing him off with a couple of stomps, with the last one on the same metal. With that, the show went off the air.