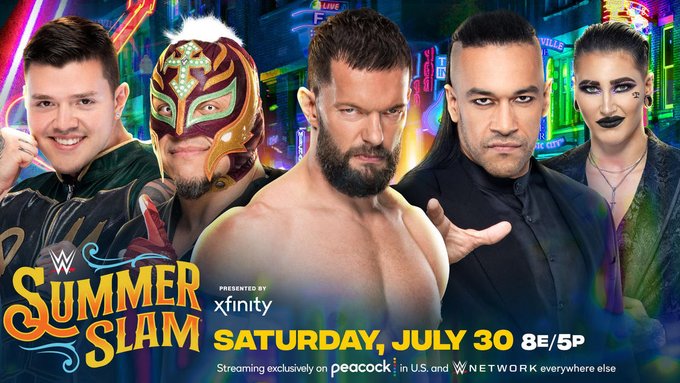 WWE Summerslam 2022 Match Card: The rivalry that the Mysterios have with The Judgment Day will see its final outcome at SummerSlam, as it was announced that the two teams will meet in a fight without disqualification. After Rey Mysterio and Dominik Mysterio have defeated Damian Priest and Finn Bálor a couple of times thanks to cheating on the referee, now father and son will have to face them once again this sunday.
This is because despite the results, The Judgment Day has attacked and massacred Latinos more than once.
Even after the celebration of 20 years of Rey's debut in WWE, although he took the victory, Bálor, Priest and Rhea Ripley slaughtered the masked man and his son.
►The Mysterios will face The Judgment Day
After deception and attacks, the WWE board announced that the two teams will face each other in a fight without disqualification.
On paper, this fight is complicated for the Mysterios, because the strength of Priest and that The Judgment will also have Rhea Ripley in their corner, make the feat of the Latinos look complicated, who will have to row against the current if they want victory. WWE Summerslam will take place on 31st July 2022 at 05:30 AM IST.