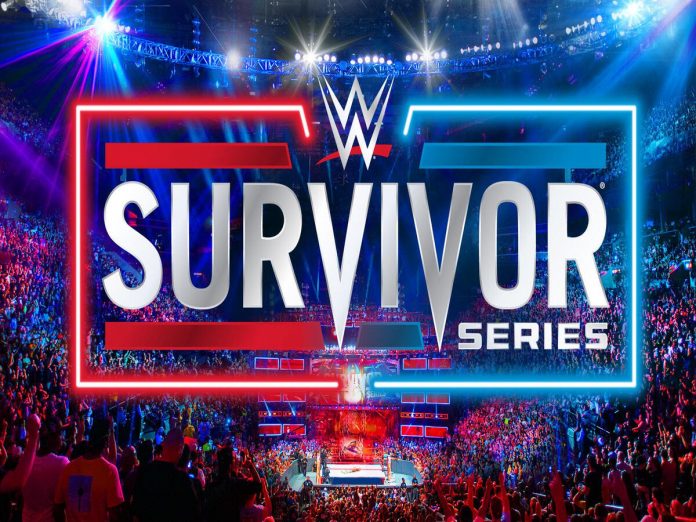 The next WWE-produced professional wrestling live event, the 36th annual WWE Survivor Series, will take place in November 2022. This event will comprise wrestlers from the promotion's Raw and SmackDown brand divisions. It will be broadcast live on pay-per-view (PPV) platforms throughout the world. WWE will stream it in other countries and Peacock in the United States.
The Survivor Series will take place on Saturday, November 26, 2022, in Boston, Massachusetts in TD Garden. After the 1993 Survivor Series in the original Boston Garden, the 2008 and 2013 tournaments, this will be the fourth WWE Survivor Series to be hosted in Boston.
The event's poster was released recently. It is partially blue and partially red and a shimmering banner surrounds it. This is to depict the battle between the two divisions. 'Survivor Series' is written in front of it. The absence of any yellow or multicoloured elements in the logo or poster might mean that "NXT" will have little to no connection, if any, with the PLE.
The developing brand of the business has received significant attention in previous Survivor Series events. This was especially the case in 2019. In 2019, "NXT" triumphed in four of the seven cross-brand matches. "WWE SmackDown" won two and "WWE Raw" only managed to win one, on the pre-show. Since then, "NXT" hasn't had the same possibilities in WWE Survivor Series tournaments. It was totally excluded from the schedule in 2020 and 2021. This promo is a befitting way of depicting the theme of the event, which is brand supremacy.
Also Read: Big Show, Daniel Bryan, Chris Jericho, and other WWE superstars why they won't return to WWE