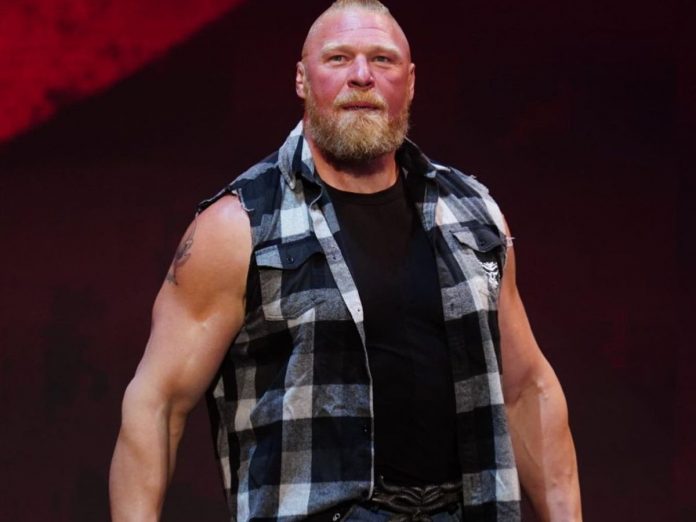 WWE News: Gable Steveson was involved with WWE around the WrestleMania 38 dates. He made a few guest appearances, but never made his debut in a match, except for physical interaction with Chad Gable, which you can see at the top of this story.
His future in WWE is uncertain since an initiation fight with Triple H was expected at WrestleMania, a fight that could not be produced due to the physical problems of the current Director of Content, a plan that Triple H himself confirmed in an interview during the weekend of Clash at The Castle.
The company had a plan for the Olympic champion from the beginning, although it has not been fulfilled, at least for now. Dave Meltzer, a journalist from Wrestling Observer has assured this. In an appearance this weekend on TSN Radio, Meltzer indicated that WWE saw a new Brock Lesnar in Gable Steveson.
"This is what I was originally told when they first announced the deal," Meltzer said. " He was going to be the new Brock Lesnar. The idea was for him to appear on several scattered Raws over the year. Remember they drafted him for Raw. He ended up not making any appearances, so things changed a lot as the year went on. And then he won the NCAA again. And then he started training pro wrestling but it wasn't in Orlando. As far as what's going to happen now is anyone's guess ."
"He hasn't debuted and they wanted to make his debut at WrestleMania and it didn't happen," Meltzer continued. "He was supposed to be fast-tracked to the main events by now. Like when he got out of college and won the NCAA. They're waiting for him to be ready, I guess. There's also been talk of him going back to college the year he He's coming. I don't know what's going to happen but he's training. He's training with Ken Anderson, so we'll see what happens."
Also Read: WWE RAW Preview, Today, September 12, 2022: Know How To Watch Monday Night RAW In India And USA Tonight