Hello and welcome back to our daily Cricket news update column! We are here again to provide you with your daily dose of Cricket stories from India and across the globe!
Advertisement

Here's what we have got for you in today's edition:
Kyle Jamieson speaks on his impressive Test debut, and he hopes to take massive strides in the future
Kane Richardson thinks he will be a part of the T20 Team of Australia in the upcoming ICC T20 World Cup
Kapil Dev opines constant chopping and changing of the Team led to India's flop shop in the 1st Test Vs the Black Caps
All these and much more – let's go ahead and know all these Cricket news in detail:
Cricket News # 1
Kyle Jamieson hopes to take massive stride in the future for New Zealand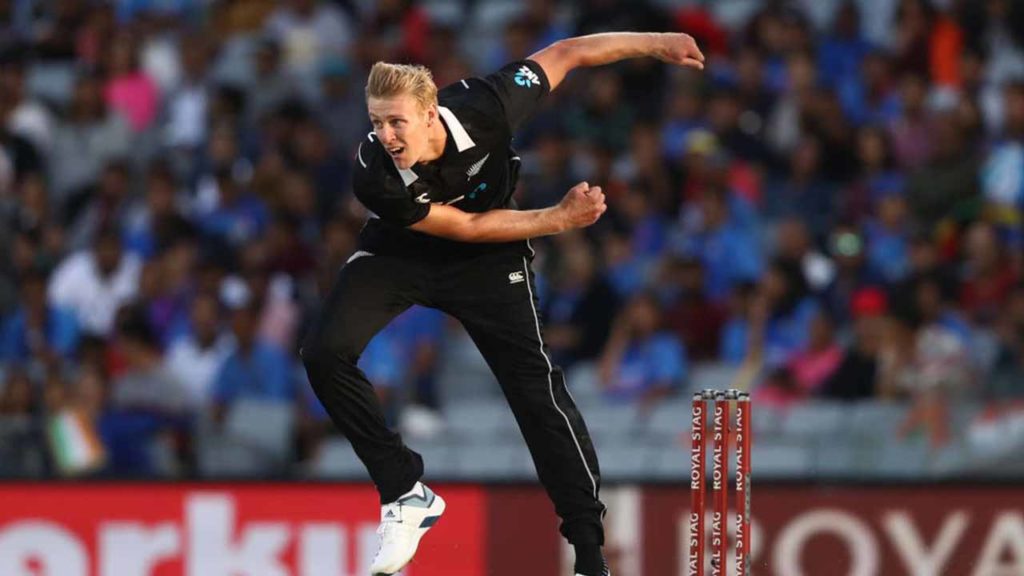 Kyle Jamieson, the New Zealand fast bowler who made his Test debut against India in the recently concluded 1st Test, has spoken on his first stint with the red ball. He is super thrilled with the way he has bowled in the match and hopes and promises to be consistent and deliver brilliance for his Nation. Kyle made his debut alongside pace stars like Tim Southee and Trent Boult. He has had a key role in defeating India in the 1st Test. The Auckland fast bowler has a height of 6 foot 8 inches and dismissed Cheteshwar Pujara and none other than Virat Kohli in the 1st innings of the game. He made the lives of Indian batsman tough and ended up with the figure of 4/39. He took no wickets in the 2nd innings but displayed amazing line and pace of 130 KMPH pace and returned with an economy of only 2.4 in his bowled quota of 19 overs. "I have still long route to cover in my quest to become as a bowler that I have dreamed for myself. With the stuff that I am able to showcase and with experience, I shall be able to make massive strides. I would say that I am happy where I stand and think that there is more to come." Jamieson was recently stated as saying on the fantastic debut that he had and what he would in the future for this Country. Kyle has also been successful with the bat as he scored a quick fire 44 off 45 ruins, which had 4 hits out of the ground. He acquired the record that was also held by Michael Clarke against India (hitting 4 6s) in 2004. New Zealand will be looking to clean up India 2-0 when they meet for the 2nd and the final Test match beginning 29 February 2020.
Cricket News # 2
Kane Richardson believes making it to the Aussies' Team for the T20 World Cup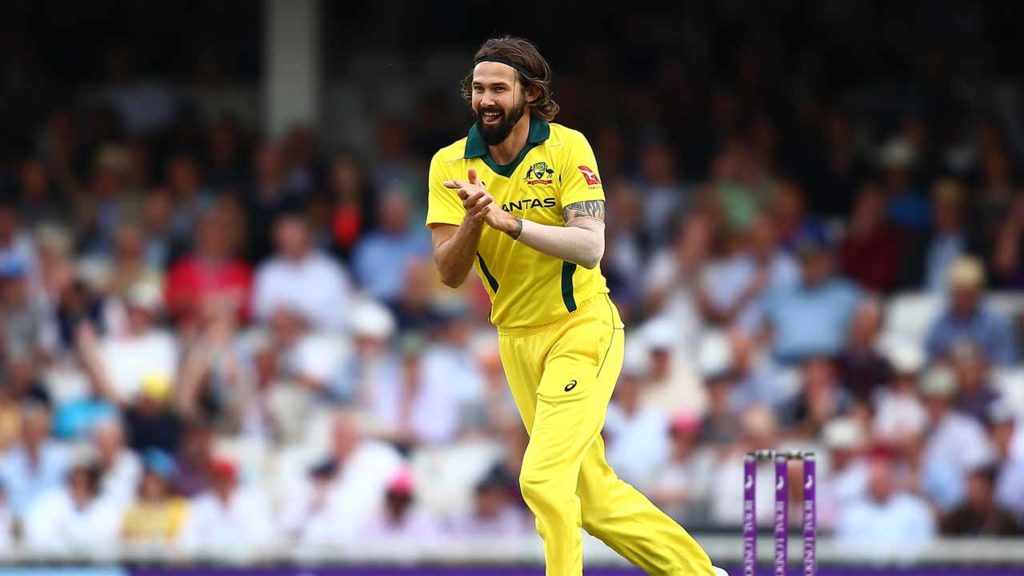 Kane Richardson, the Australian fast bowler, believes that he will be able to find a place in the Team of Australia for the upcoming ICC T20 World Cup at home in 2020. He thinks that he has the chances of cutting into the T20 squad if he continues to grab the opportunities being thrown at him and perform consistently. Kane spent the best portion of the last 12 months in the International Cricket after being dropped from the Team setup. He has only been able to make inroads to go ahead and try cementing a place in the limited over set up – courtesy impressive performances in domestic Cricket. Richardson is aware that the competition in the current Australian Team in the pace department is immense. With Pat Cummins and Mitchell Starc being surely looked as key bowlers, he hopes to make his way and battle out with the likes of Josh Hazlewood, Jhye Richardson and Sean Abbott. The speedster believes that he would be able to make it to the Team provided he keeps playing to the best of his ability. "If I am able to be included and keep performing, then I think that I should be there. But yes, many things may change as there is still a long way to go for the World Cup." Richardson was stated as saying on the sidelines of the final T20 between Proteas and Kangaroos on 26February 2020.
Cricket News # 3
Kapil Dev believes constant Team changes did India in the 1st Test vs New Zealand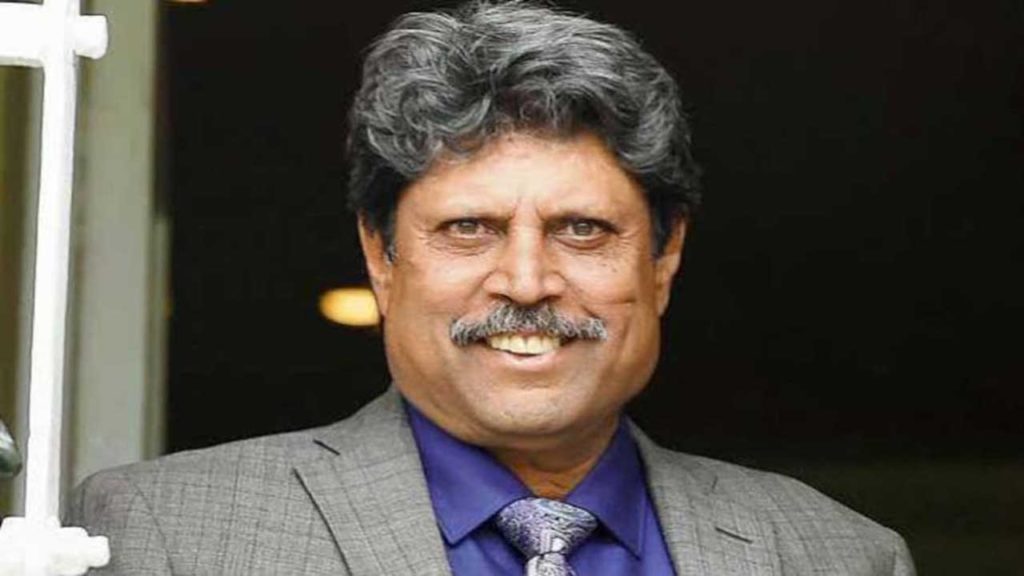 Former World Cup winning Captain of India, Kapil Dev had said that he believes it is the constant changes in the Team structure that led to India's horrific 1st Test loss. He is of the opinion that the fickle-minded selection policies are responsible for the 10 wickets drubbing at the hands of New Zealand in the recently concluded 1st Test at Wellington. He did not approve of the constant changing and chopping of the squad under the leadership of Virat Kohli and marked it as a major factor leading to the humiliating loss. The former World Cup winner emphasized the insecurity that comes into the mind of players if he is unsure of his place in the Team for upcoming fixtures. He went on to say that a current lot of players are going through psychological barriers that are coming out of the probability of being dropped, and it is also affecting their form too. "If you analyze this game critically, then I don't understand how you can make so many changes. It is almost like a new Team in every game, and no one is permanent in the squad. If you don't provide them with a sense of security, then it is bound to affect their performances. With such big names in the Team and if you are not scoring even 200 in back to back innings, then you have failed to conquer the conditions yet. I find it strange as our Team is there for so long. They will need to focus on strategy, and its execution" Kapil Dev was quipped as saying on what might have led Team India to the loss in the 1st Test.
Cricket News # 4
IPL 2020: Jos Butler is all praise for IPL's impact on his career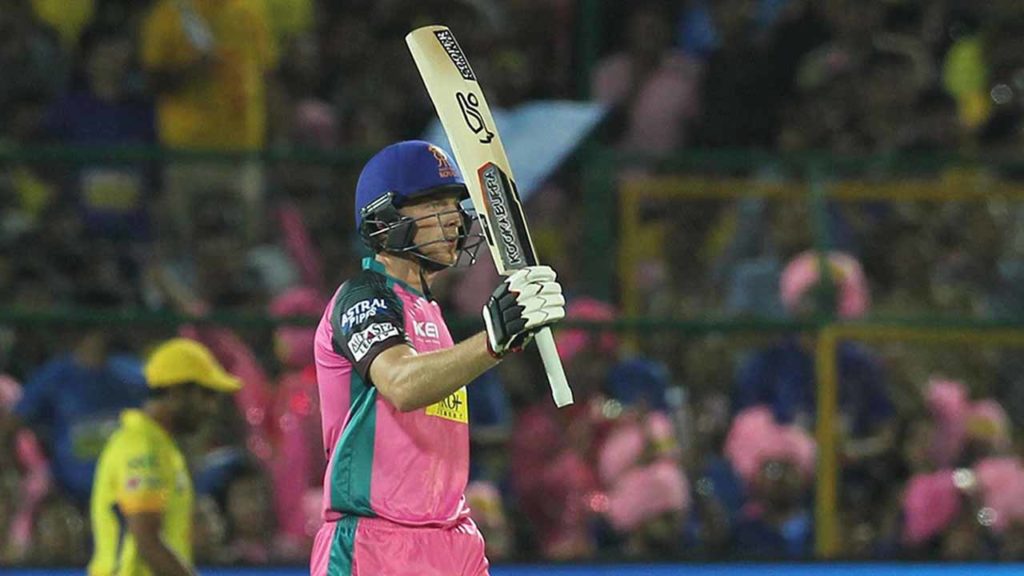 The next edition of the Indian Premier League (IPL) is going to begin on 29 March 2020 and Jos Butler, the 2019 World Cup winner is all praise for its impact on his career. He believes that the forthcoming season of the IPL will enable him to prepare in advance for the 2020 T20 World Cup in October-November in Australia. Jos Butler is an important part of the England Team, and he opines that IPL has been a perfect platform for him to learn many tricks of the game. The tournament has been able to shape up his career in the right direction as he had been among best T20 minds. 'I guess it is the IPL that has had a great impact on anyone and me. I have been able to learn so many things while featuring for the IPL over the years. It is the best T20 competition in the world, and all the best players get a chance to showcase their skills and let the world take notice. You also get to share the dressing room with past and a current lot of best players from across the globe." Butler was stated as saying. Jos Butler is a part of the Rajasthan Royal (RR) in the IPL 2020. Many players would also like to consider IPL 2020 as the perfect practice for the 2020 T20 World Cup.
Cricket News # 5
Virat Kohli, Rashid Khan and Chris Gayle named in Asia and World XI Teams for T20s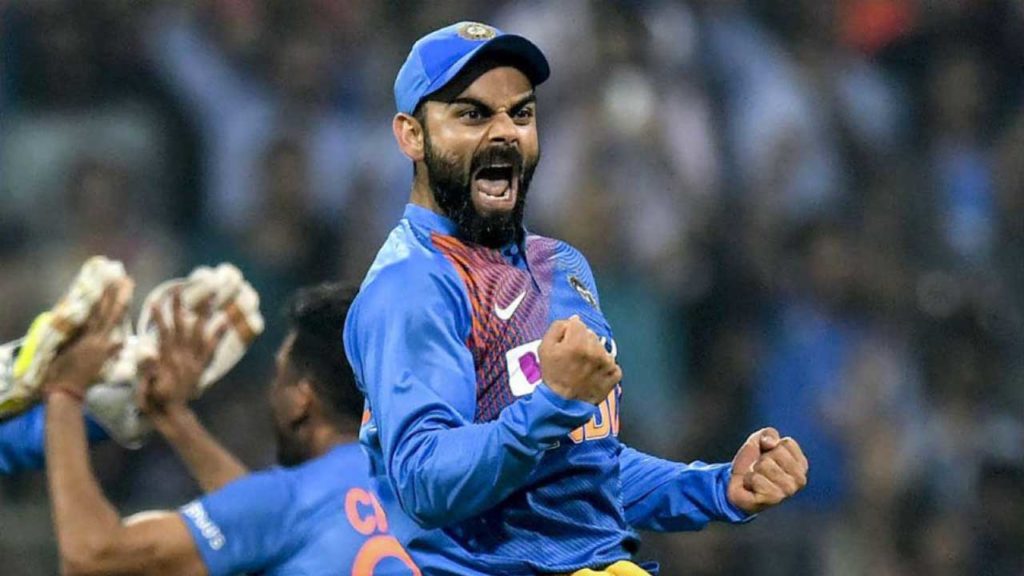 The much-awaited World XI and Asia XI Teams that will take on each other in 2 T20 games on March 18 and March 20 have finally been announced. The matches are being staged in Dhaka to commemorate the 100th anniversary of Bangladesh's founding father, Sheikh Mujibur Rahman. Virat Kohli, KL Rahul, Rishabh Pant. Shikhar Dhawan, Kuldeep Yadav and Mohammed Shami will be a part of the Asia XI. KL Rahul will play only 1 of the 2 matches while the participation of Virat is subject to availability. Virat and Rahul's participation are limited owing to them playing in the last ODI Vs South Africa in India on 18 March 2020. South Africa is scheduled to play 3-match ODI Series in India on 12, 15 and 18 March 2020. The World XI will feature Chris Gayle, Jonny Bairstow, Faf du Plessis and others. It will be great for the fans to witness the greats of the game from Asia and World battle it out in 2 matches. We have got the full Team set up for you. Have a look:
Asia XI Team – Rishabh Pant (one for one match), Kuldeep Yadav, Virat Kohli (Subject to availability), Shikhar Dhawan, KL Rahul, Virat Kohli, Mohammed Shami, Rashid Khan, Lasith Malinga, Tamim Iqbal, Thisara Parera, Liton Das, Mujeeb Ur Rehman, Mustafizur Rahman and Sandeep Lamichhane.
World XI Squad – Chris Gayle, Ross Taylor, Alex Hales, Jonny Bairstow, Faf du Plessis, Nicholas Pooran, Adil Rashid, Lungi Ngidi, Kieron Pollard, Mitchell McClenaghan, Andrew Tye and Sheldon Cottrell.
That's it from us for today! Don't forget to join us for much more exciting cricket news coming your way! Till then, it's Ciao.