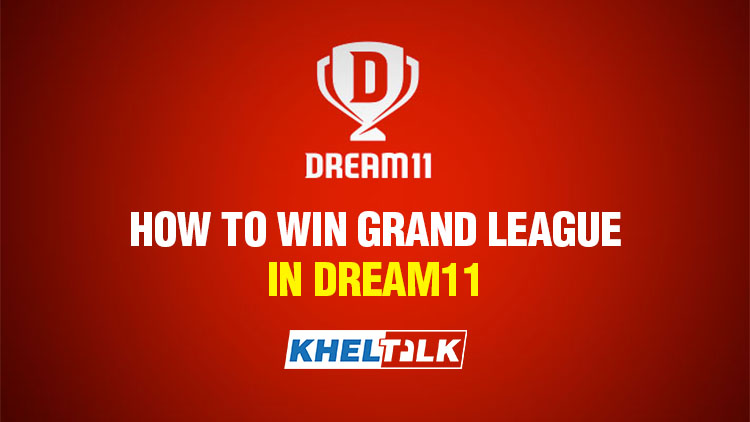 In this article, we are going to share 5 very helpful tips on how to dream11 grand league team prediction.
Welcome to KhelTalk, your one-stop platform to get all news and updates on Cricket, Fantasy Sports, and eSports and beyond. In the post that you are going to go through, we will show how you can win a Grand League on Dream11. Winning a Grand League in Dream11 is not easy as the app has extreme competition.
Have you played a few Grand Leagues games? Then you may have an idea about the difficulty that you need to face to get to the Rank 1.
But you don't need to worry; we will provide you with easy methods to win the Grand Leagues on Dream11.
Dream11 grand league team prediction
What is the Grand League/Mega Contest?
On Dream11, Grand League or Mega Contest is majorly risky. But it is also a hugely profitable contest as many Teams join. And it is not a child's play to compete against all. But if you have become a Pro here, then you can easily get your hands on big money! More than skill, it is considered as a game of luck! In a Grand League on Dream11, about 4-5% Teams manage to get the profitable amount.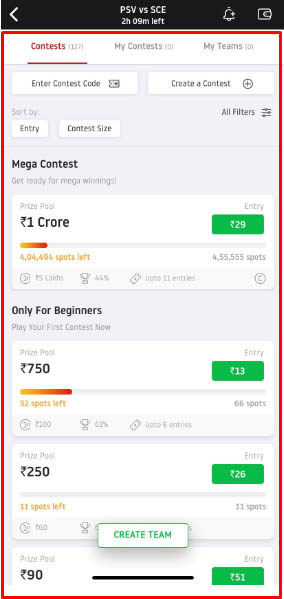 How can you win any Grand League on Dream11?
The five points that we are going to enlist below can definitely prepare you to win some cool cash on Dream11's Grand Leagues. But you need to factor in that only 2-3% of the users win Grand League.
Yes, those are the people who manage to come up with different squad than others. And they emerge victorious in Grand Leagues on Dream11.
There is no sure-shot trick to winning the Grand League! And what matters is your experience that you gain gradually.
The biggest mistake is making a Team that everyone is coming up with. Yes, it is not going to help you go any near winning the Grand League.
You should also avoid playing it if you don't have big bucks to invest. Instead, you can carry on with continuing to winning small leagues and making money without pressure!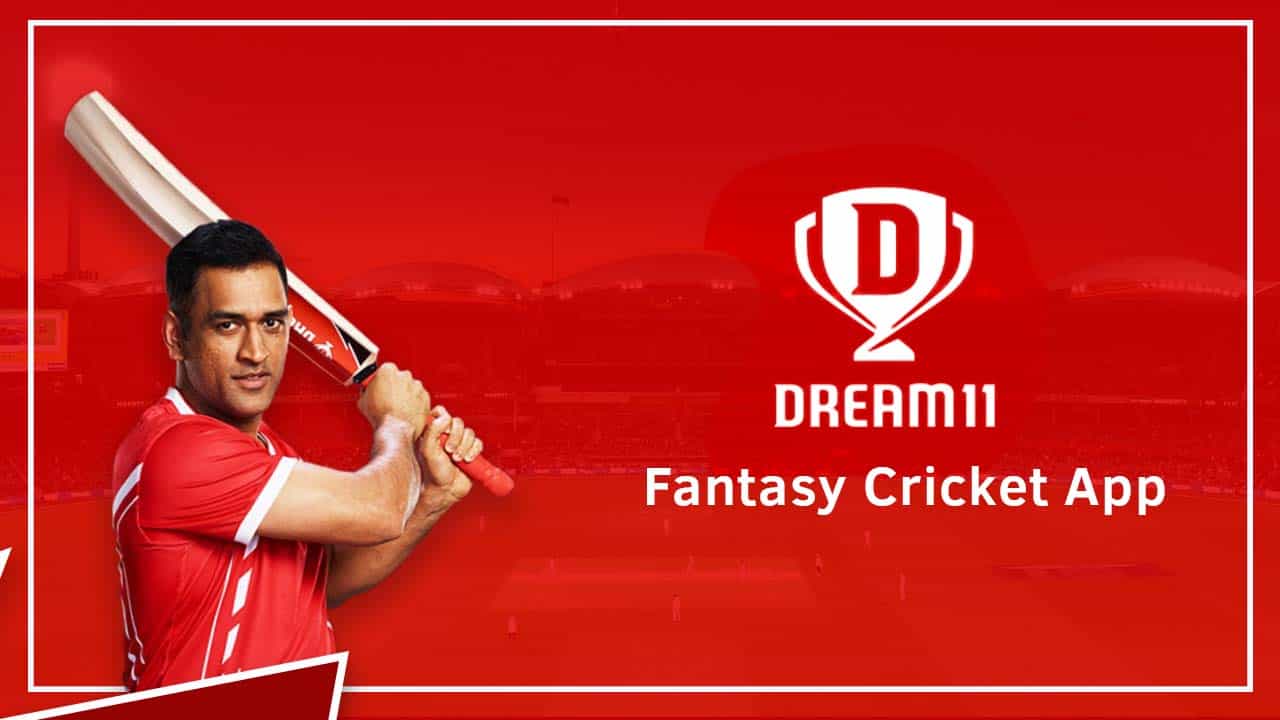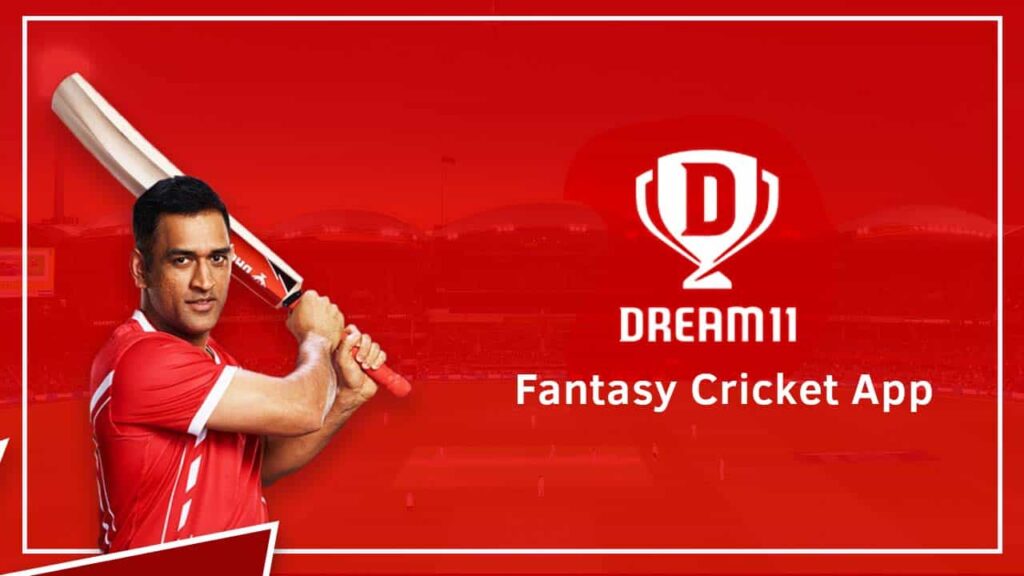 What are the ways to win Grand Leagues on Dream11?
1. Find a previous worst performer
It may look funny but you will come to know the significance of this point after winning the Grand League. Considering many a point is vital when you create a Grand League Team. You may think that it may not be your job to find the worst performer. It is as the Captain is responsible for knowing about these things every time. But the key point is to know players who warm the benches. These players sitting on the bench are also the ones who are there to play. Thus, if a player fails, then a new member from the Team may get a chance. Most of the times, he is the one who becomes the Skipper of the Grand League. You may also access the graphs of a Fantasy player. It may also help you know whom to select in the playing XI. It is one of the reasons why players are removed from the squad. A player may be dropped quickly if he is not performing up to the mark continuously. Yes, Team management will not think twice to do that. It is because it does not think about only 1 player. The Team is its focal point. The past performances of a player are another aspect while creating your Dream11 Team. If you consider it, it may assist you to keep a new player in your Dream11 Fantasy Team.
2. Type of the Fantasy match
If you focus only on a single player, then it will not help you to get upper positions in the Grand League. one should know what type of match it is and try to know the format of the Fantasy league. You should come up with a strategy for featuring in a short/long format. You should know that most players may perform in a different format. Yes, some may not perform in T20 but maybe the best in Test. New players can enjoy in T20 games while the best Test performers may not do the same in T20is.
Hence, it is the time when you ought to include youngsters in your Team. If the format of the game says to pick more bowlers, then you should not hesitate to do that. Why? It is because sometimes bowlers may help your maximum points. You should also come up with a list of some influential players that you can choose later in a Fantasy Team. The majority of players play in shorter formats. Thus, you should include players who can help you achieve a higher rank in the Grand League.
3. Ability to analyze the Team
What according to you is the thing that keeps many users from winning the Grand League? The reason behind it is that many players are creating their Dream11 Fantasy squads. It is based on the inputs received from multiple websites. These sites give them daily predictions on games. Before a Series begins, every Team comes up with its own list of 20 players. But after having said that, do most players feel the same? Yes, everyone who plays on Dream11 makes their own Team. And hence, if the source of information is the same, then can the Team be any different? Many Grand League players are unaware that some players join the Team late. And you may not include them in your Team. And to your utmost shock, they become the Skipper of the Dream Team! It is nothing unusual, but it is experienced in every game.
Therefore, if you don't have the ability to analyze your Team, then you may not earn useful points. Focusing on a few players who are not a part of the playing XI is also what you need to consider. These players may be warming benches at the moment. But they are as good as anyone else. Hence, your analysis of the Team may help you rank higher. If you keep getting higher ranks, then you may be on your way to win the Dream11's Grand League.
4. Focus on players who are playing in their hometowns
Your Dream11 Team can score more points if you have some players who are featuring in a game but in their hometown. If you are aware of why players find it comfortable playing in their home conditions, then you will be able to understand this pointer. Be informed to know that home Teams have some benefits than a visiting Team. Why? It is because the players are used to playing in such conditions.
Have you ever wondered why Mumbai Indians managed to win 4 IPL titles? It is because most of the Finals of the IPL were conducted in their home ground. It is the Wankhede Stadium in Mumbai. If you are not playing in your hometown, then you may face some added pressure. You also get maximized support from the crowd while taking on a Team in your own den. It elevates your confidence to the next level. As a result, you play easily and with a free mind. So, there you go – you got 1 more technique to win the Grand League on Dream11.
5. In-depth knowledge of both opponents in a Fantasy game
The creation of the Team is a hassle-free affair. It is if you have the basic and in-depth idea about both the Teams that are going to clash! Yes, a user, if he is knowledgeable, is always in a better position than one who is a novice. Are you serious about winning the Grand League on Dream11? Then, you also need to carry on with analyzing the matches played by both teams in the past. Did you know what happened to both of them in their last 5-10 games and who the key contributors were? Then you may know who carries what weight! You should be aware of the most prolific batters of both sides, bowlers, Captains, and match winners. The more you analyze these from the data level, the more control you will have on games in the Grand Leagues.
In neck-break encounters like Ashes and India Vs Pakistan, the pressure of playing in front of a packed house is high! Yes, it is when you can think about selecting those players who can score the maximum and even handle higher pressure! If you are playing internationally, then this factor almost does not count! The only thing that may make or break a game is the skill sets that you have. If you become a Pro at selecting the right players for the right game, then winning a Fantasy game can be absolute fun. Overall, the center of your attention should be acquiring all useful data about the two Teams.
Common factors to consider while making your Dream11 Grand League Team
Always make sure to include risky players. They may be like the ones who are low selected as it will make you win easily.
You should join with 6 squads by changing your Skipper and Vice-Captain. Example – You should make 2 Teams for bowling, 1 Team for all-rounders, 2 Teams for the batting and 1 last Team that includes all players that are low selected.
Before coming with your squad, you should analyze the pitch report before. It is a crucial factor that can help you win Grand Leagues. You should also go through pitch reports on Google and search for sites offering any such details. You can also read dream11 prediction if you are looking for the best prediction on Dream11 matches.
Make your death over bowler as the Captain and Vice-Captain of your Team.
All-rounders can fetch more points (batting and bowling). And you should make them as your Team's Captain and Vice-Captain.
Appoint the Captain of your Team just like it is in reality – Virat Kohli as your Skipper and Vice-Captain. The Skippers of your squads are of paramount significance.
Make the Number 3 batsman the Captain or Vice-Captain. Why? The best player of any Team plays at Number 3 position – he walks 1 down. The best examples are Virat Kohli, Joe Root, Kane Williamson, and Babar Azam.
Not all players may play daily, and you should select your Team accordingly.
If you play Small Leagues and H2H Teams with the same squad, then you should not take part in Grand Leagues.
Join Grand Leagues 1 day before. It is because few users will be able to change their squads. In turn, it may take you one step closer to winning quickly.
You should join in Low Volume Grand Leagues Contest.
When you begin, you should focus on playing Grand Leagues on lesser-known Fantasy apps.