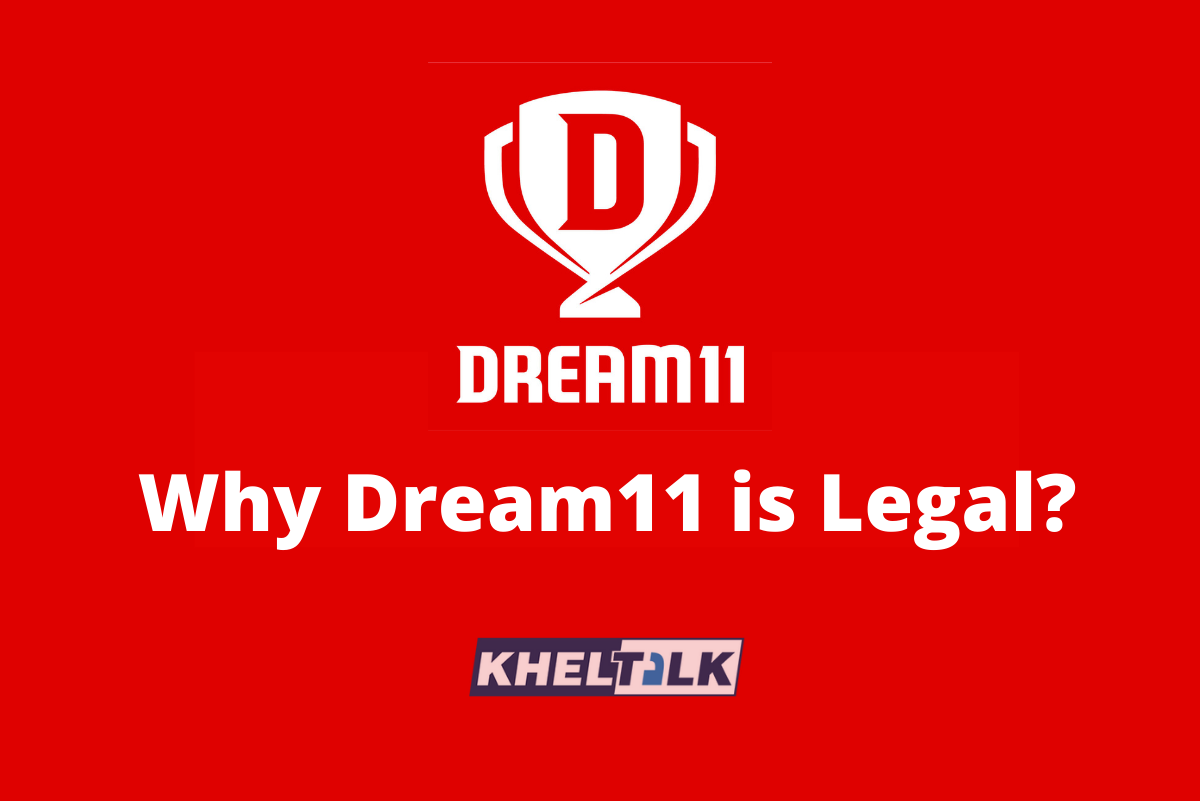 Dream11 is an Indian fantasy sports platform that allows players to play fantasy cricket, hockey, football, and many more interesting sports. Dream11 also became the first Indian gaming company valued at over 1 billion. It is also known as the unicorn, which means a very rare and successful venture.
Dream11 was co-founded by Harsh Jain and Bhavit Sheth in 2008. They first introduced premium fantasy sports in India for cricket fans in 2012. That's when it all started about fantasy sports.
There has been a lot of scrutiny regarding their licensing and legal status. From time to time many questions have been raised on whether Dream11 is a game of skill or a game of chance. Indian Judiciary in 2017, clearly gave a clean chit to Fantasy platforms and declared completely a game of skill and legal.
Dream11's legality
When you play fantasy sports on Dream11, it more or less feels like betting, and since betting is illegal there arise many questions on why Dream11 is still legal. Many myths are in the market about their legality and Dream11 always had a really hard corner for those who raise questions about its legality.
In 2017, a case was registered against Dream11 company in an Indian High Court. The Court stated that playing the Dream11 game involves a lot of quality knowledge of sports, judgment, and attention. The court gave the title "element of skill" to Dream11. However, the law doesn't allow fantasy games in some states like Assam, Odisha, Telangana, and Andhra Pradesh.
Certain points due to which Dream11 is legal
Dream11 involves skill: As stated by Court and many more government bodies, Dream11 is truly a game of talent and skill like knowledge of the particular sport, risk aversion and attention. People also use their analytical skills and predicts best Dream11 fantasy team for the match.
Depositing money on Dream11 is also legal: Paying on Dream11 is also legal. It takes care of all the taxes and charges that are to be given to the government. Players also get an idea of how much the charge will be.
Difference between betting and Dream11: Betting basically is putting your money on the game without knowing the outcome of whether you will win or not, which means gambling. On the other hand Dream11 is a game of skill and involves selection of distinct team players at the choice of the participant.
Legal compliance of Dream11
On the basis of the above discussions, Dream11 is considered as a game of skill and endorsement, and therefore exempt from provisions of the Public Gambling Act, 1867 and hence a legitimate (legal) activity as per the Constitution of India.
Dream11 is also a founding member of FIFS( Federation of Indian Fantasy Sports). Dream11 is considered the first mover in the Indian fantasy market and opened gates for new entrants like My11Circle, MyTeam11, Gamezy, and others.
Conclusion
After analyzing all of the above points and headings, it may be concluded that Dream11 is a skillful game where we use our talent and attention to win in the fantasy sports league. Dream11 is not illegal as in the case of betting/gambling. The same has been concluded by the High Courts of various states.
Is Dream11 gambling?
No, it is a game of skill and attention.
How do you play on Dream11?
Register yourself on the website and then you can deposit and play.
How many members are active on Dream11?
Dream11 is a very famous fantasy league game and around 10 crore members are active per day.
Is Dream11 approved by the Indian Government?
Is Dream11 approved by the Indian Government?