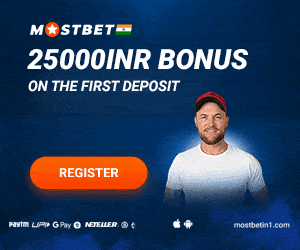 Hello and welcome everyone to your daily Cricket News column on KhelTalk, your one-stop platform you uncover all major Cricket News concerning India and world. Here is what you will go through in today's post:

Bangladesh creates history as they beat India to win their maiden U19 World Cup title
Shoaib Akhter heaps praise on the new pace sensation Naseer Shah as he claims a hat trick in the 1st Test Vs Bangladesh
England's James Anderson can't make if he has peaked or not
Let's get started to go through all these and other Cricket News in today's edition!
Cricket News # 1
Bangladesh claims maiden U19 World Cup title after beating India in the final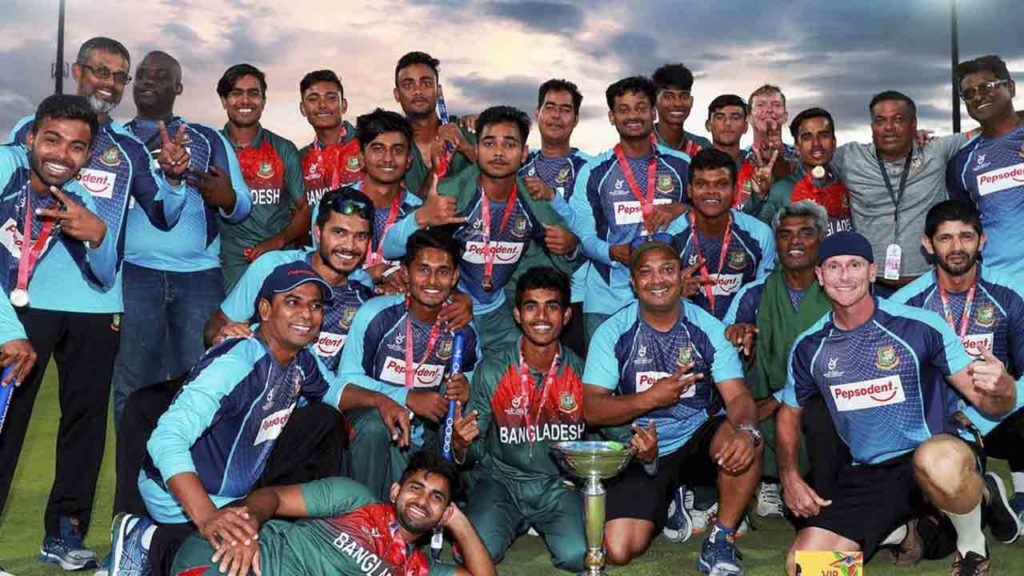 Bangladesh went on to win their first-ever U19 World Cup title after beating India in the thrilling Final despite a rain delay during the closing phases in Potchefstroom. The Akbar Ali led young Bangladesh Team inflicted a 3 wicket victory on India via the D/L method after the defending champions had set a small target of 177. It was the first Final of the U19 World Cup of Bangla Tigers, and they went on to claim the coveted Cup. "It is an incredible feeling that I just can't express. We came here with exact plans, and it turned out working well for us in the end. Whichever Team goes to employ their plans well wins, and today, it was us" Rakibul Hasan was stated as saying after the historic match. India batted first and thanks to Yashaswi Jaiswal's magnificent 88; they looked on to compiling a mammoth total. However, some disciplined bowling from Bangladesh saw India collapsing as they lost their last 6 wickets for mere 21 runs. Bangladesh started with great enthusiasm and was 55 for no loss in 10 overs. However, a stunning bowling performance by Ravi Bishnoi (10-3-30-4) gave India some hope. Soon, the Bangla Tigers were in a spot of bother at 85/5. But Captain Akbar Ali showcased nerves of steel and steadied the innings with a fine 44 off 77 balls. Due to rains, the target was reset when play resumed, and now Bangladesh wanted only 170 in 46 overs to claim a famous history. They surpassed the target with 23 balls remaining, and it started with a well-deserving celebration. With such a win under their belt, it is undoubtedly a proud moment for Bangladesh Cricket.
Cricket News # 2
Shoaib Akhter praise 16-year-old Naseem Shah as he claimed a history in 1st Test against Bangladesh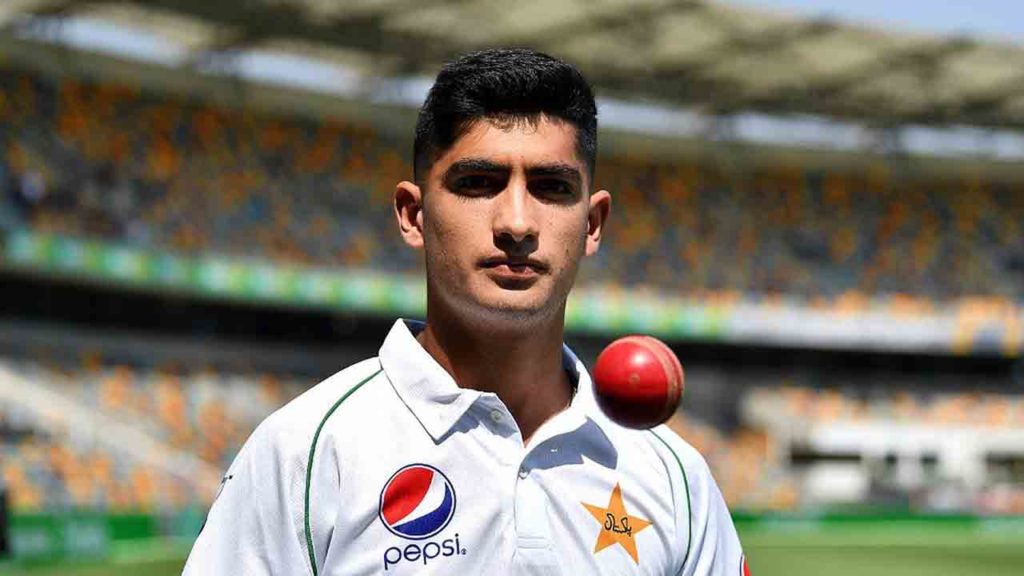 Their junior Team beat India and went on to claim the first-ever U19 World Cup title but the National Cricket Team of Bangladesh continues to go down in quality further. Shoaib Akhter and Viv Richards have praised the new 'teen sensation' of Pakistan Naseem Shah after he becomes the youngest bowler to claim a hat trick. Shah emerged sensational in the 1st Test match vs Bangladesh at Rawalpindi. Shah reduced the visitors from 124/2 to 124/5 on the 3rd day of the Test match. Pakistan eventually went to win the match by an innings and 44 runs. Naseem Shah made history by becoming the youngest bowler to claim a hat trick in a Test match. The achievement came just 6 days before his 17th birthday. He was also able to achieve the feat in less than 2 months after he also became the youngest fast bowler to claim a fifer (5-wicket haul) in Tests. Since he achieved the hat trick in Rawalpindi, it was good to see one of the favorite sons of the city heaping praise, none other than Shoaib Akhter. "Wow! A Hat trick by Teen Sensation, Naseem Shah." Shoaib Akhter tweeted on the microblogging site Twitter, and it showcased how mighty he was impressed by the youngsters. Shoaib Akhter, also known as 'Rawalpindi Express' was one of the quickies of Pakistan and one of the game's greats from the Greens. Even Viv Richards, one of the greats of West Indies Cricket looked impressed by the feat of the Shah. "Quality as its best" was his opinion. "I guess we handled him quite well before that over in which he claimed the hat trick. No doubt that he is someone that excites the World of Cricket but other than that (hat trick over); I still feel we played him well." Tamim Iqbal, Bangladesh opener was quipped as saying.

Cricket News # 3
James Anderson says he does not know if he has peaked or not on England future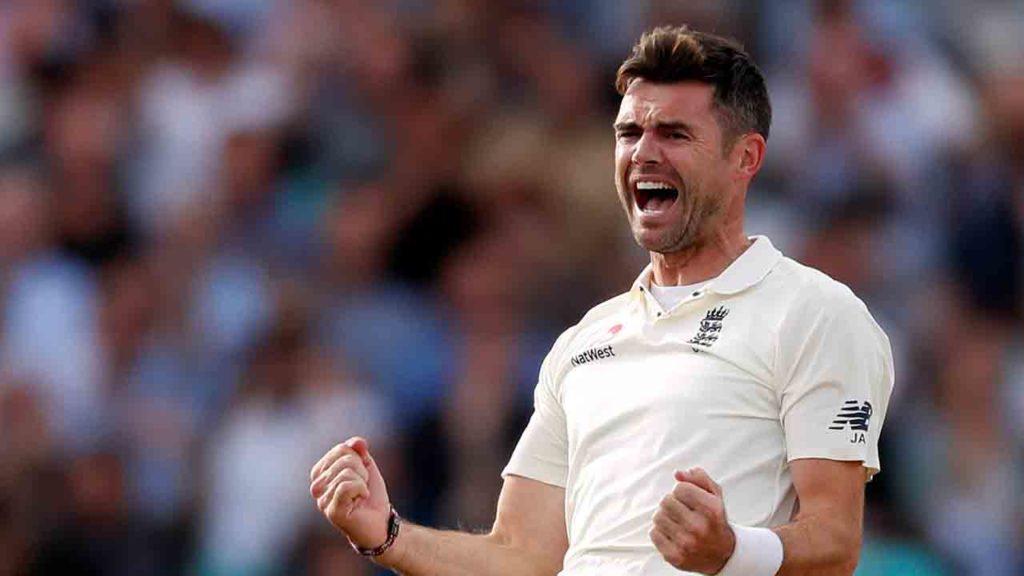 One of the greats of the game from England, James Anderson, is of the opinion that he has no idea if he is past his prime or not. He has recently been talking about the possibility of playing after celebrating his 40th birthday. The 37-year-old has claimed a huge 584 Test wickets and has 269 in his name in One-Dayers. Figures don't lie, and it speaks that he has been one of the greats for his country in Test as well as ODIs. He has been in a spot of bother due to injuries, and he is also a bit old, but still believes that his best Cricket days may be still ahead of him. "There is always going to be that aspect that he is 37. Well, there is a disgrace for some reason around the age of a sports personality after he/she gets to a certain age. For others, it may be a thing to sort. As far as I am concerned, I don't know if I have peaked yet being a bowler or not." He was stated saying to Sky Sports recently. His latest setback came when he had a broken rib during the 2nd Test against South Africa in January 2020. He has outlined his goal to be fit in time for the England Tour of Sri Lanka set to begin in March. "I have been training for a few weeks and getting back to my bowling speed gradually. It feels good. My next target is to play for my country for Sri Lanka starting in March" Concluded James.
Cricket News # 4
Kane Williamson set to return for the 3rd and Final ODI vs India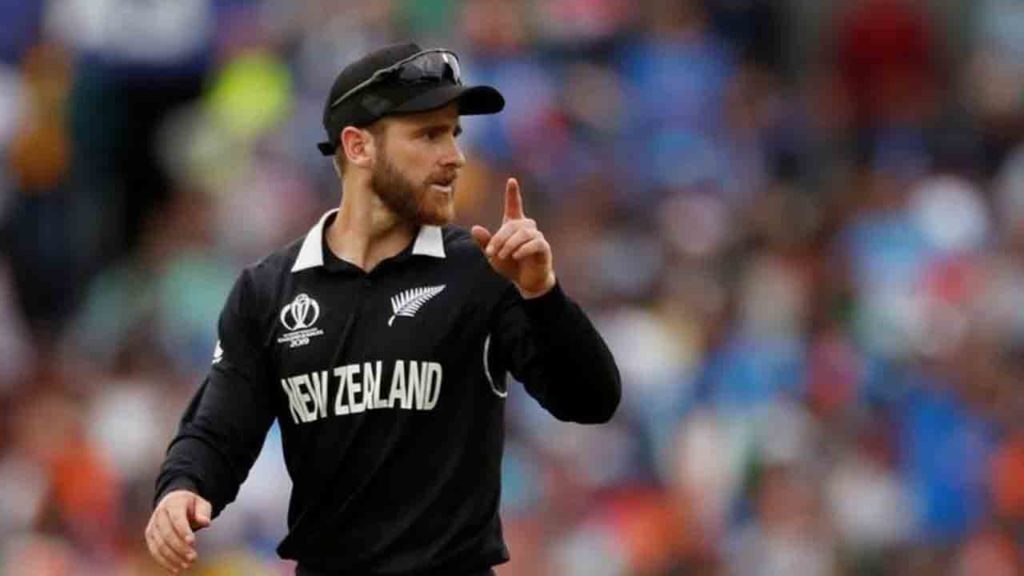 The Captain of the New Zealand Cricket Team Kane Williamson is all set to make a comeback after the injury in T20 Series in the 3rd and the Final match of the ODI Series. The final match of the 3-match ODI Series between India and New Zealand is scheduled to be played on February 11 in Mount Maunganui. The Black Caps were mauled 0-5 in the T20 Series, and nobody had given the home Team a backing to bounce back, especially in the absence of Williamson. Nonetheless, the Kiwis went on to win first two games of the ODI Series and the Series 2-0 with a game to play under Tom Latham. The home Team's ODI Series win was their first after the 2014 victory. With Kane gearing to go in the 3rd match, the hosts will be looking to make it 3-0 to avenge their disappointing T20 Series loss. "He had a full workout and in on track to play the last ODI. We will have a final look at him on the morning of the match. We will also make sure that nothing happens overnight that may not make him to playing in the game." Shane Jurgensen, the stand-in Head Coach of New Zealand was stated as saying on the eve of the 3rd ODI. Other than Kane, Blair Tickner and Ish Sodhi are also added to the squad for the 3rd ODI. The replacement is taking place as Tim Southee, Scott Kuggeleijn and Mitchell Santner are doubtful for the game due to health scars.
Cricket News # 5
Sophie Devine is the first cricketer to hit 5 back to back 50+ scores in T20s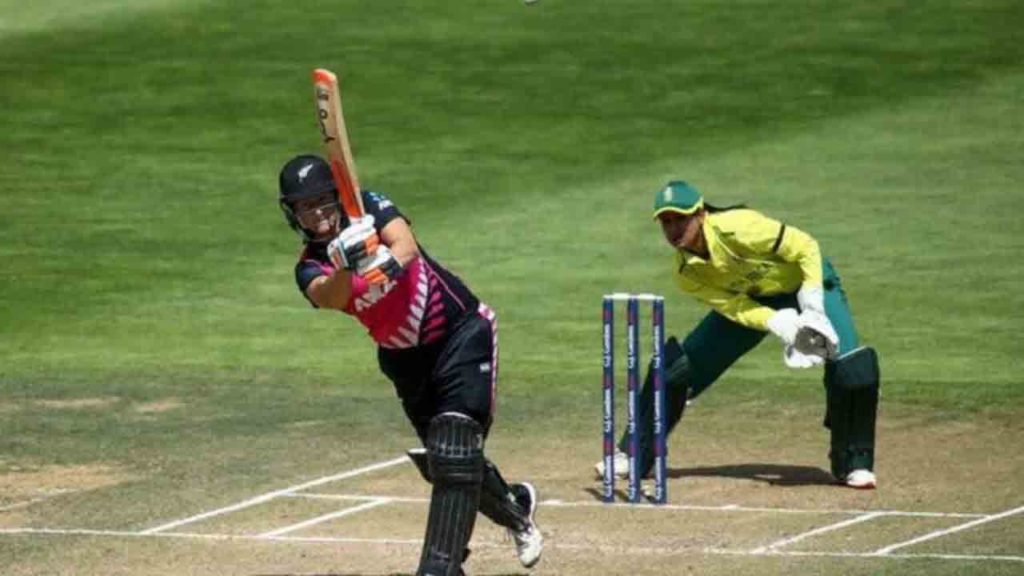 The Captain of the New Zealand women Cricket Team Sophie Devine has made a world record in her name by hitting 5 consecutive 50+ scores in T20s. The feat that she has created has not ever been achieved by any batsman in men and women Cricket. She went on to claim this feat in the 4th T20 against South African women in the 5-match Series. The Black Caps have already pocketed the Series 3-1, with a game to be played. The 30-year-old opener had a score of 54*, 61, 77, 72 and 105* (her 1st T20 ton) during five games that she had featured in. "The last 12 months, I have challenged myself to emerge consistent with my showings in matches." Devine was stated as saying on her record. Sophie also has the record of scoring the fastest 50 in women's T20. She did that against India by reaching 50 in only 18 balls in Bengaluru. Earlier in July 2015, she had also scored clicked with the bat and hit 70 from 22 balls.
This is it from us at KhelTalk! We would like to have your company in another exciting column of Cricket News tomorrow right here! Till then, it's au revoir!