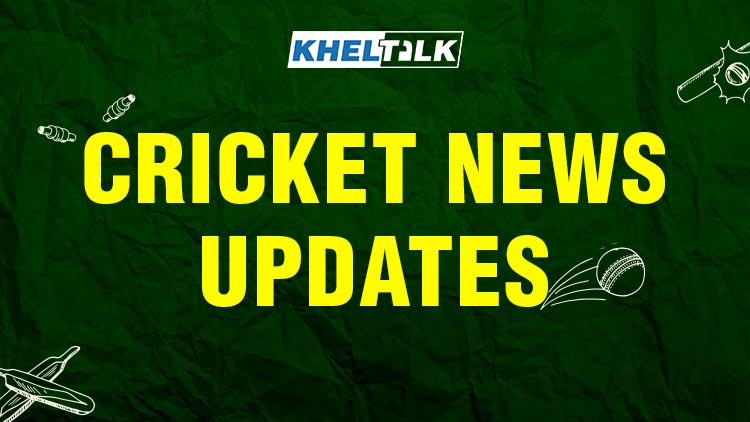 Welcome back to our daily Cricket news update column. This space is dedicated to all ardent Cricket fans that live, eat and sleep Cricket and repeat. We intend to provide you with an overview of what's up in the world of Cricket on a single platform.
India goes 2-0 up in the 5 matches T20 series against the Kiwis. Ricky Ponting is of the opinion that Rishabh Pant will soon make his way back into the Indian playing XI. Philander, in this final Test appearance, has been fined for an unusual Butler send-off.
Along with these stories we have more Cricket news lined up for you in today's column. Let's go!
Here are some latest Cricket News for today –
1. India goes 2-0 up in the 5 matches T20 series against New Zealand
When Indian bowlers went for 200+ runs in the 1st T20 Vs New Zealand, fans were a bit critical of them, but the pitch was a high scoring one. It proved its worth when India replied and chased down the target with 6 balls to spare. Once again it was KL Rahul who led from the front and scored a brave 50 equipped with 3 sixes and 4 boundaries. Kohli also played his role like a pro and chipped in with 45. Once these two were gone, there was a sense of speculation if India will be able to chase down 204 or not. However, Shreyas Iyer (58* 5 x 4 and 3 x 6) ensured that were no issues whatsoever. The strong batting line up of India lived up to its expectations and chased down the target in 19 overs, helping the Team go up 1-0. In the 2nd match also, the Black Caps opted to bat first and did not look comfortable from the word 'go.' The pitch was a bit slower than the last game, but the disciplined Indian bowling restricted them to a paltry 132/5. In reply, India lost Rohit in the first over and Kohli cheaply, but again, the man of the moment, KL Rahul remained not out on 57 and clubbed with Iyer (44) to take the Team 2-0 in 17.3 overs. In the two T20s played so far, India looked clear favorite right from the beginning and Kiwis were no match (if we exclude 1st match's batting performance) to an all-around Indian dominance. In the 2 games played, KL Rahul has managed to keep the faith of his Captain and millions of countrymen alive. He has been in the 'form of his life' and is donning the role of an opener and wicketkeeper with ease. India, after a long time, seems to have got another 'Rahul' who can bat and keep without issues. It would be interesting to see how New Zealand tackle the Indian dominance in the 3rd match on 29th as the risk of losing the Series hangs on them.
2. Rishabh Pant will be back in the Indian playing XI – says Ricky Ponting
Australian veteran and one of the great of the game Ricky Ponting believes that the natural talent of Rishabh Pant and his match-winning abilities will help him bounce back. Ponting recently said that Rishabh Pant is too talented of a player to be benched out. Ricky has been associated with Delhi Capitals in tandem with Pant has helped the Team reach its first-ever Playoffs in the IPL 2019. He replied to a user on Twitter who asked the celebrated Kangaroo Skipper his opinion on what future has for Rishabh. In his response, he backed Pant and stated that the 22-year old is extremely talented and will not be left out of the Team for long. He should be back in the playing XI at a spot soon. "Rishabh Pant is way too talented, and I am looking forward to working with him in IPL 2O20. I am also sure that he will be back in the 'scheme of things' in the Indian Cricket Team sooner and not later." Ricky signed off. Pant had faced concussed after being hit by a Pat Cummins delivery during 1st ODI vs Australia in Mumbai. KL Rahul had to be entrusted with the duties of wicket-keeping duties in his absence. Ever since then, Rahul has proven that he can keep wickets as well as play amazing Cricket. It has worked in the Team' favor as well because it is able to play another batsman. Rahul's great show continued as he has scored back to back the 50s in T20 Series Vs NZ during the first 2 matches. Kohli has grabbed this chance to let Rahul continue his role of batting and keeping – a chance that Pant had let go on several occasions to keep his place in the playing eleven. The young lad, despite talented, has not been able to convert into something convincing that Team can chew on – his inconsistency has further dimmed his chances to return to the Team in the near future.
3. Philander fined 15% of this match fee in his final Test
After Kagiso Rabada being handed the ban for celebrating Joe Root in an unpleasant manner, Vernon Philander is now fined 15% of the match fee in his final Test match. The South African all-rounder has been fined 15% of the match fee owing to his unusual send-off of Jos Butler in his first-innings dismissal in the final SA Vs Eng Test match. The Proteas star was found to be breaching Article 2.5 of the ICC Code of Conduct. The clause is related to using language, gestures or actions that disparage or something that may provoke an aggressive reaction from a batsman after his/her dismissal during an International Match (Tests, ODIs, and T20s). Philander accepted his sanctions and was okay with the imposed fine. Philander also got injured and could bowl only for 9 balls due to hamstring injury. Butler had led his side to 248/10 and set South Africa a huge target of 466 to chase with 2 days to go. England leads the Series 2-1.
4. Sarfaraz Khan speaks on his disappointment of being let go by RCB
Sarfaraz Khan, the Mumbai batsman, has recently opened on his disappointment of being released by Royal Challengers Bangalore (RCB). He is just 22, but his career has been eventful – he has been a great talent in Mumbai Cricket circles, thanks to his incredible performances at Under 19 level. During his stint with the RCB, Virat Kohli has been impressed by his batting skills but thought he needed to improve his fitness to be a routine international player. Speaking about playing with the likes of Kohli, Gayle and AB de Villiers and parting ways with RCB, the lad spoke. "I was released by RCB in 2016 because of my fitness. Virat told me straight away that he had no doubt about my skills, but he (Kohli) believed that his fitness was not letting him go to the next level. He was very honest with me about where I belonged to." After that, Khan has worked on this fitness level by tweaking his diet, giving up sweets and fast foods. What you can see these days is a fitter version of Sarfaraz Khan. The flamboyant right-handed bat recently joined an Elite club of Cricketers as he went on to score an astounding Triple Century for Mumbai against his former Team, Uttar Pradesh in the Ranji Trophy. He looks to be in a fine form and his fitness also saying that he looks raring to go. With newfound fitness and great form that he is in, we can expect to see him staking a claim for a spot in the National Indian Cricket Team. Well, what happens is in the womb of the future, but his RCB disappointment has surely opened a new way to approach his game for sure.
5. Virat, Rohit perfect players who show what to do while chasing, says Iyer
Shreyas Iyer has always been a dangerous player to bowl to in an IPL match. However, over the years, he has risen in ranks and got stuck with the Indian Team set up. After having proved his spot in ODIs, he seems to be cementing his place in T20 squad too. His recent knocks in the ongoing India Vs New Zealand T20 Series helped the Team stay afloat when it needed him the most. His outings in the first 2 games against the Black Caps have helped the Team never facing a nervous situation. He had helped the team in both games, along with knocks of KL Rahul. He is a clean striker of the white ball, but he seems to have taken cues from his Captain and Vice-Captain. "Virat Kohli plans things while chasing and even I am doing that and aware how many runs do we need and at what rate. I have learned a lot from Virat – the way he balances the act and finishes as being the winner. And yes, even Rohit Sharma, he does not shy away from playing his shots when given a chance." Iyer was stated as saying on whom he follows while nailing the chase battles. That's it from us in today's column of Cricket news; thanks for joining us! Don't forget to go through your daily dose of Cricket news from India and across tomorrow right here!