It's a bright sunny day, and it's the perfect time of the day to make our readers aware of all the latest Cricket news from India and around the world.
Let's see what we have got for you in today's latest Cricket news column:
– Prithvi Shaw and Shubman Gill makes it to the Indian Team for Test Series Vs Black Caps
– Virat Kohli reveals the biggest change in the Team culture
– Kane Williamson is out of first 2 ODIs against India
All these and much more, let's get to know these Cricket stories in detail:
Cricket News # 1
Prithvi Shaw and Shubman Gill find a spot in India's Test Team against New Zealand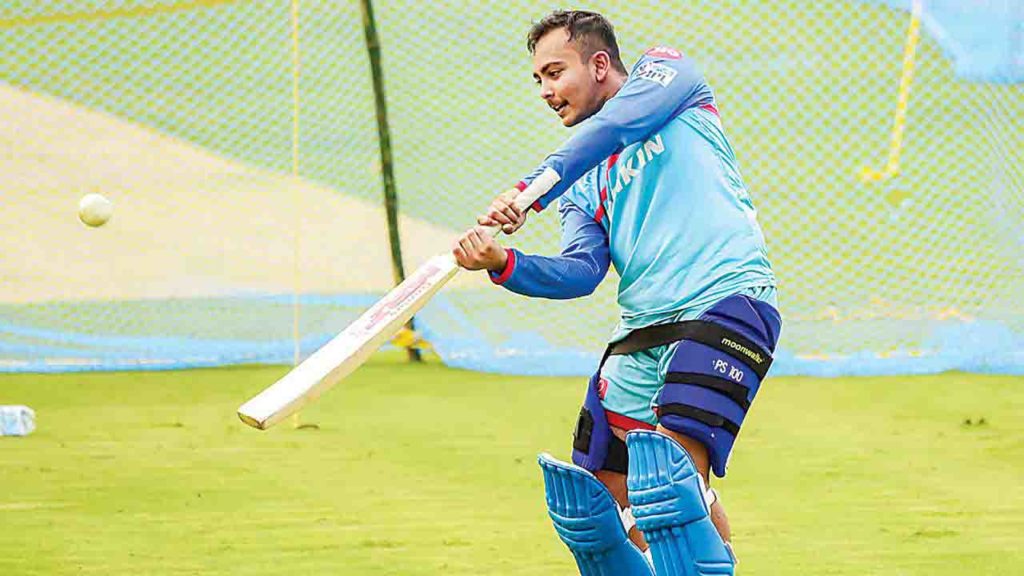 Prithvi Shaw has now made a comeback to the Test Team of India for the upcoming Test Series against New Zealand. Shubman Gill has also been able to retain his spot in the Team that was announced by BCCI recently against the Kiwis. With Rohit Sharma ruled out of the remainder of the Tour, Prithvi Shaw may come out with Mayank Agarwal to open the innings. Navdeep Saini, who has been quite impressive with the ball in recent Home and away Series, has also found his way into the Test squad. Ishant Sharma, who was injured in a Ranji game, has also been included. However, his availability will depend on his fitness. Jasprit Bumrah is also back in the Team and is likely to spearhead the attack with injury to Ishant. Gill is yet to make his Test debut but has been among runs in an unofficial Test match for India A against New Zealand A. He has impressed with scores of 83 and 204* in the first-class fixture last week. Kuldeep Yadav has been left out of the Team. BCCI has included Ravindra Jadeja and Ravichandran Ashwin as two specialist spinners. It is being expected that Jadeja may be included in the playing XI if India decides to go with a solo spinner.
Cricket News # 2
Virat Kohli divulges on the biggest change in Team culture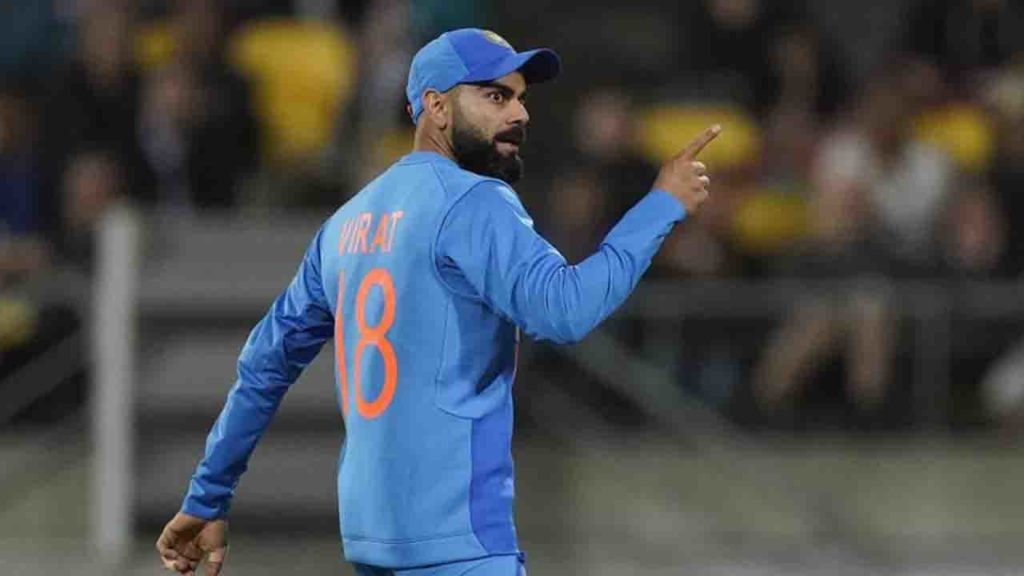 India is scaling great heights under the Captaincy of Virat Kohli. The Team recently emerged as the only Test-playing Country to do a clean sweep of 5-0 in a 5-match T20 Series. There were three occasions in the 5-match Series when the Kiwis were cruising towards victory, and Team India looked to be on the losing side. But the Indian Team always had the faith to pounce even on the slightest of the chances and grab it fully. Captain Virat Kohli was supremely happy with the way the squad showcased the fighting spirit and thought that the desire to pocket the Series 5-0 inspired them to keep going. "When I was made Captain, I took my time to determine how the Team is reacting; one need to understand players, and it does take time to do everything. The mindset of the winning from being in any position is what we have had from Day 1" Kohli was recently stated as saying to Hindustan Times. "We were already 3-0 up in the Series, and it was easy for all to think about individual performance and take it easy. But everyone in the Team wanted to make it 5-0 instead of a 4-1 or a 3-2. We have extremely good players in the Team set up, and everyone knows when you step up while the chips are down. Over the years, we have worked very hard, and now the result that we are reaping is for everyone to see. As a side, we are playing confident Cricket that is intended to win" Kohli concluded.             
Cricket News # 3
Kane Williamson to miss out 2 matches out of the 3-match ODI Series Vs India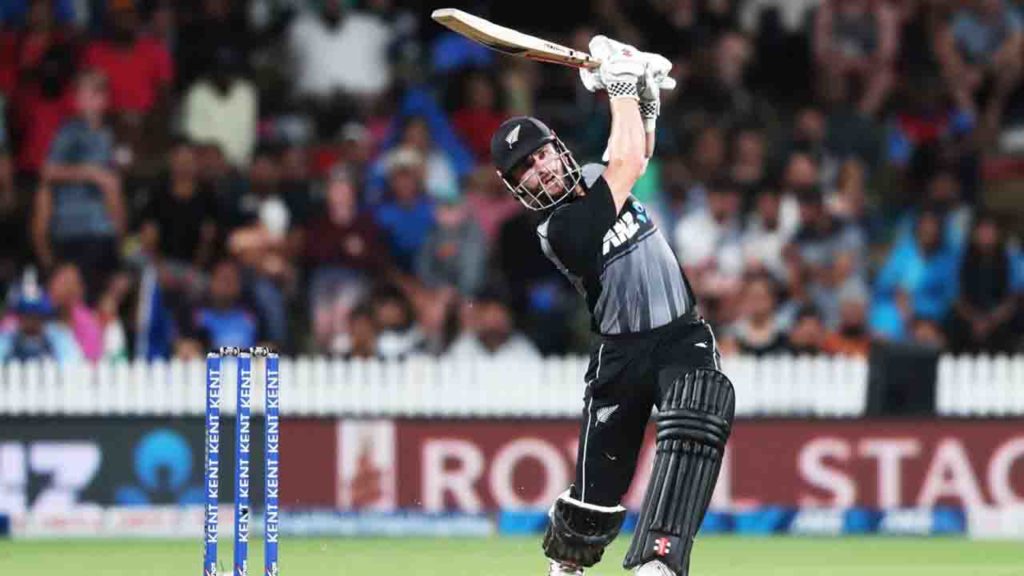 New Zealand has received a huge blow ahead of the ensuing 3-match ODI Series against India beginning February 5. Kane Williamson has been ruled out of the first 2 games of the Series as he is still recuperating from an inflated AC joint. With 2-Test Series also soon beginning, he has been advised rest by Vijay Vallabh, Kiwis' physio. "The rest that I have advised for Kane is best for him to recover from AC joint inflation." Vallabh was recently stated as saying. In the absence of Williamson, Tom Latham has been entrusted with the responsibility of leading the Team. Mark Chapman has been roped in as a replacement for the 29-year-old batsman. Mark has recently scored a ton against India A in the 4-day unofficial game. Chapman has also scored a 100 against India in the unofficial ODI Series that New Zealand A went on to win 3-2. He last played for the Kiwis senior Team 2 years before where he had a disappointing run, scoring only 9 runs from 3 games. He will be looking to make the most of the previous missed chances and make a comeback into the National ODI Team. Gavin Larsen, the New Zealand Chief Selector, is hopeful that the young bat will ensure a good showing. "It is great to welcome Mark back into the Team due to a great showing during unofficial Tournament Vs a strong India A Side." Larsen was stated as saying on Chapman's selection.
Cricket News # 4
Glenn Maxwell makes it to the Aussies' T20 and ODI Teams for South Africa Tour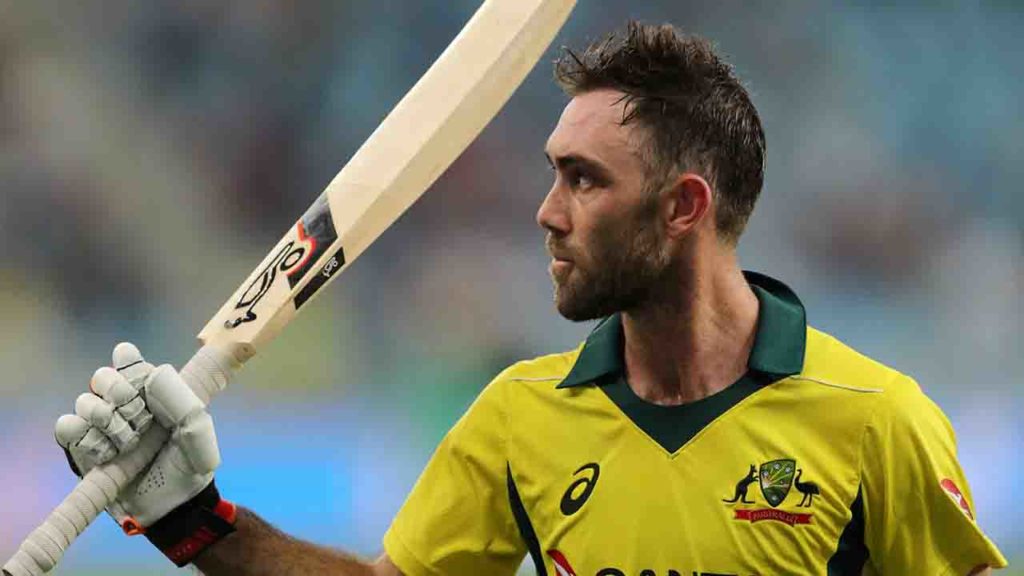 Glenn Maxwell, the star Australian all-rounded has found his way into the T20 and ODI Team that will travel to South Africa Tour. The player has made a strong comeback for the Series that will begin at the end of February. Maxwell will be playing International Cricket after taking a break due to mental health issues. Nonetheless, BBL09 (Big Bash League Season 9) Player of the Season, Marcus Stoinis has been ignored by Australia, and he was the surprise exclusion missing the South African Safari despite having a dream run in the BBL with the bat. Glenn Maxwell scored 389 runs and chipped in with 8 wickets to be named Captain of the BBL09 Team of the Season. "It's absolutely great to have Glenn back in both Teams given his amazing form in the middle order for the Stars and even with the ball. He is among the first picked player in the most T20 Team at the kick of the summer season, before his break from Cricket." Trevor Hohns, National Selector of Australia, was stated as saying on Maxwell's comeback. Out of favour, Mitchell March has also been given a chance due to his good showing with both ball and bat for Perth Scorchers. He accumulated 382 runs for his BBL Team at a decent average of 145. Jhye Richardson and Mathew Wade have also been rewarded with a place in the side owing to their excellent performances after being out of the Team due to injuries and form-related issues. The 3-match T20 and One-Day International Series are all set to commence from February 21 and February 29, respectively.
Cricket News # 5
Virat Kohli does not see ODI Series Vs NZ as the preparation for T20 World Cup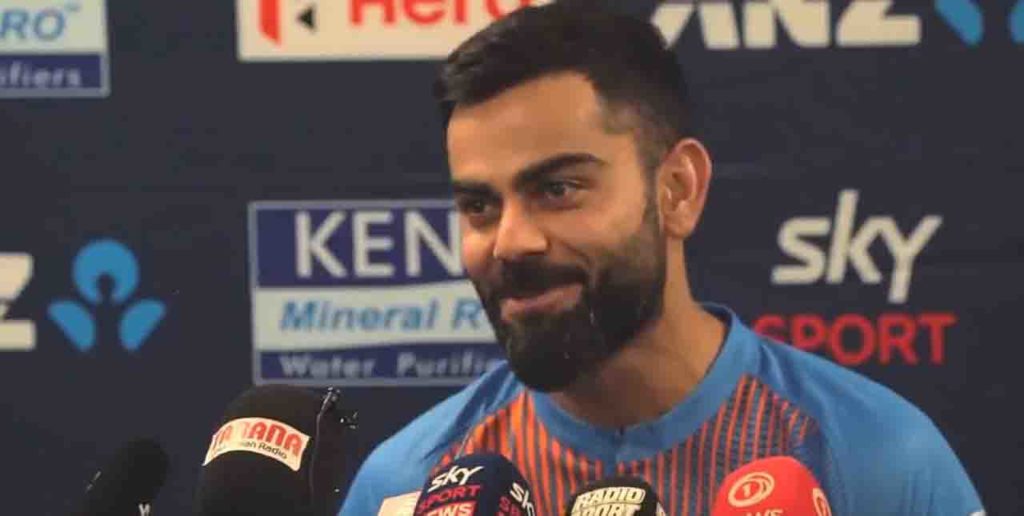 Virat Kohli has rubbished the speculation that his side is seeing the ODI Series against the Kiwis as the preparation for the T20 World Cup in October-November 2020. He was of the opinion that players need to respect the format of the game and play as per the requirements in a match. As per Virat, India has many T20 matches scheduled upright throughout the year. He believes that they will get enough chances to prepare for the Marquee Tournament. What's more, with IPL also set to begin on March 29 and will run for almost 2 months, they will give enough opportunities to hone their skills. "We recently played 5 T20s, and it does not mean that we won't be playing T20s later. We will also get IPL, which is almost 2 months of T20 Cricket. So, we should be perked up to utilize that. It is vital because last year for the ODI World Cup, we did have many chances to prepare other than games that you saw us playing in front of you." Kohli was stated as saying ahead of the 1st ODI against Black Caps in Hamilton. "But T20 is a completely different ball game, as I mentioned. IPL will be the most competitive Tournament which shall get you into the groove of the T20 World Cup given it's a long tournament. Playing in a short (3-match ODI) Series will not give you much to think and play as you will do in a T20 match. "Kohli further added. As per the thoughts of the Indian Skipper, the players should identify their own challenges that come while playing multiple formats. Hence, he emphasized on his side to tackle those as they come along and don't think too much or go too ahead.
That's it from us here at our Cricket desk! Don't forget to join us tomorrow for the hot and happening Cricket news from India and around the world! Cheers!