Hello and welcome back to KhelTalk, the platform that gives you all important Cricket News of the day at one place. We hope that you have been enjoying our daily Cricket News column; what say?
Let's quickly look at what you will get to go through in today's column:
Virat Kohli is India's most valuable celebrity icon for the 3rd consecutive year
Harbhajan Singh reckons India playing extra spinner in the 2nd ODI Vs Black Caps
India fined a whopping 80% of match fee for slow over-rate in 1st ODI Vs the Kiwis
Let's get to know all these Cricket News in-depth and more. Are you all set? Let's get going:
Cricket News # 1
Virat Kohli is named India's most valuable celebrity icon for the 3rd year in a row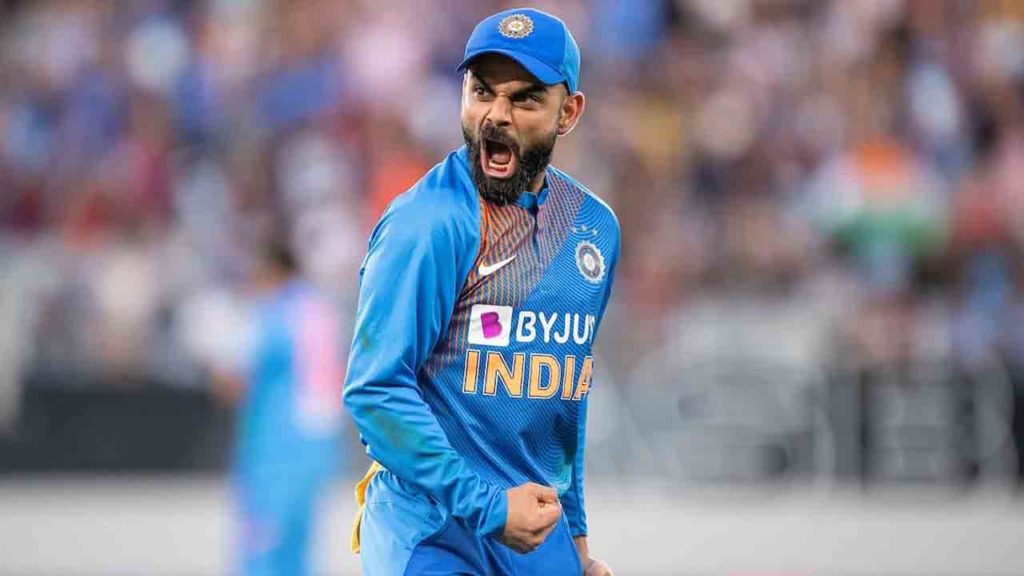 Virat Kohli has struck a hat trick! Indian Captain Virat Kohli is named as India's most valuable celebrity icon for the 3rd time in a row – as per the report of celebrity brand valuation. Virat has seen a jump of 39%, and that has taken the brand value of the Cricketer to $237.5 million in 2019. When compared to second-placed celebrity Akshay Kumar, the value of Kohli stands more than twice. The brand value of Khiladi stands at $104.5 million. The list also includes other cricketers, other than Virat, Sachin Tendulkar is at the 15th spot with $25.1 million. MS Dhoni holds 9th place with an impressive valuation of $41.2 million, Rohit Sharma at 20th place with $23 million. "Bollywood and Cricket are the Nation's top passion. The volume of conversations on different platforms concerning these two goes in millions – from fan accounts to press coverage to meme pages and discussion forums. "Jagriti Seth, Meltwater India Director was quipped as saying. Duff & Phelps prepared the report and had collaborated with Meltwater India for 2019. The top 20 list combines only Bollywood stars and cricketers and no one outside the territories of these two industries. Along with Akshay Kumar, Deepika Padukone is ranked 3rd, along with her actor husband Ranveer Singh, and followed by Shah Rukh Khan and Salman Khan.
Cricket News # 2
Harbhajan Singh suggests India playing an extra spinner in the 2nd ODI Vs the Kiwis
India's ace former spinner, Harbhajan Singh has suggested a big change in the playing XI – he wants the Team to include an extra spinner in the 2nd ODI against New Zealand. After drubbing the Black Caps 5-0 in the T20 Series, India had expected to continue its dominance even in the ODI Series. But they had to be on the losing side despite scoring 347 and having one of the best bowling attacks in the world. Bowlers were ordinary, and they were taken for a ride with Shardul and Kuldeep giving 9 runs per over in their quota. With this match, thanks to an impressive ton by Taylor and brilliant fifty by Nicholls, the hosts now have the upper hand in the 3-match ODI Series. Harbhajan opines that New Zealanders are pretty confident while facing pace, but might find it tough to negotiate duo of KulCha (Chahal and Kuldeep). He thinks that Kedar must give way for Chahal to level the Series in the 2nd match. "I would like to see both Kuldeep and Chahal playing together. They (Kiwis) can play pace on any surface with ease. But they have been a case while tackling spinners and that's where I think should take up our chances. I reckon to leave out Kedar and playing an extra spinner" concluded Bhajji. The 2nd ODI is scheduled on February 8, with final ODI being played on February 11.
Cricket News # 3
MSK Prasad opens up on ignoring Ambati Rayudu for selection during WC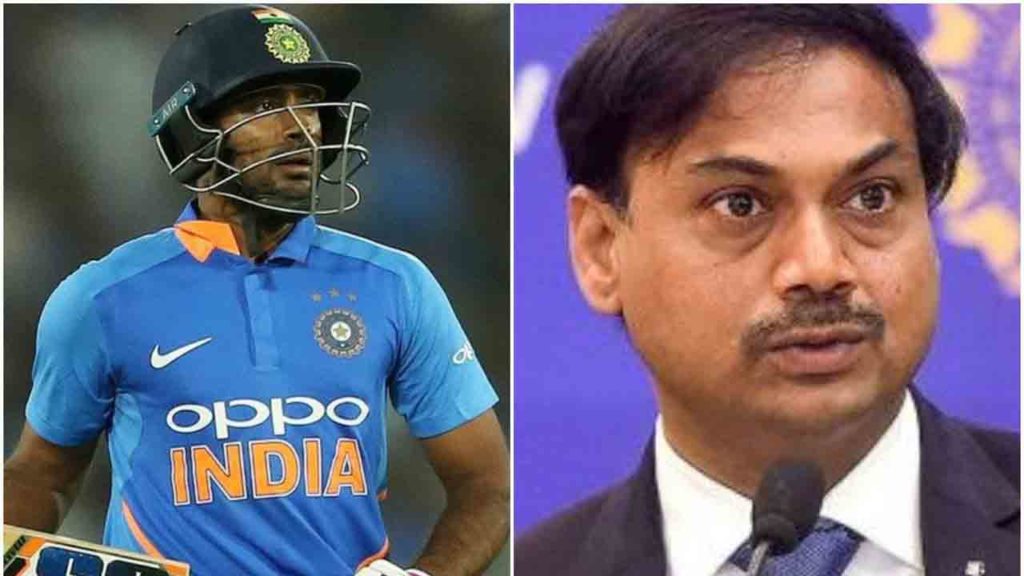 The former Chief Selector for Team India, MSK Prasad has opened up on the snubbing of Ambati Rayudu from the 2019 ICC Cricket World Cup Team. MSK Prasad felt bad for Rayudu, but it was a catchy situation – he said after his tenure ended up recently. Despite being called a Number 4 bat (by Kohli) for the World Cup, he was not picked up, and instead, Vijay Shankar was included. MSK Prasad had then defended his decision and termed Vijay as a "Three-Dimensional Cricketer." On being shown the door, Rayudu had tweeted that he was ordering his 3D Goggles to watch the World Cup. Rayudu was in a great nick before the coveted Tournament and was considered to be selected as a perfect No 4. The decision to leave him out had then surprised many. Rayudu had posted the 3D Tweet and retired from International Cricket. "I felt bad for Rayudu, and I can say being honest and very clear. It was a rare touch and go scenario. We were of the opinion that he should be in the Test Team post- 2016 Zimbabwe Tour." MSK Prasad, the former Indian stumper, was stated as saying on the issue. After calling it quits, Rayudu changed his decision and made him available for future selections. But with age fast catching up (he is 34); it is unlikely that he would be able to make a comeback into the National Team Set Up.
Cricket News # 4
India fined 80% of match fee due to slow over-rate in the 1st ODI vs New Zealand
India went down 0-1 in the 3-match ODI Series despite scoring a well-defined 347. And adding insult to it, the Team has been fined a whopping 80% of the match-fee due to slow over-rate. The touring side was found to be 4 overs less of its target after allowances for were taken during the New Zealand successful run chase. The Indian Skipper Virat Kohli accepted being guilty to the sanction imposed by Chris Broad, the match referee. Hence, that avoided the format hearing formality in Hamilton. Ross Taylor went on to hit 109 Not Out with Captain Tom Latham smashing a quick fire 69 as Black Caps finally found a way back to winning. It finally put an end to a run of 8 defeats on the trot for the Kiwis with a convincing 4 wickets win in the 1st ODI vs India. Asked to bat earlier, India rode on the maiden ton of Shreyas Iyer (103), and with KL Rahul going berserk with an 88 form 64 balls, the visitors made a challenging 347/4. But the Black Caps were too good, and they surpassed the target with 1.5 overs to spare. "It was a tough day at the office for us. They (NZ) were splendid and played much better Cricket than us. We head to the next ODI with positives from Iyer's ton and KL again going great guns" Kohli was quipped as saying. "Credit to Latham and Taylor. The opponents excelled in their outing today more than us, and they are today's deserving winners. I guess Agarwal and Shaw had given the Team a decent start, and I reckon the duo to continue" Virat further added.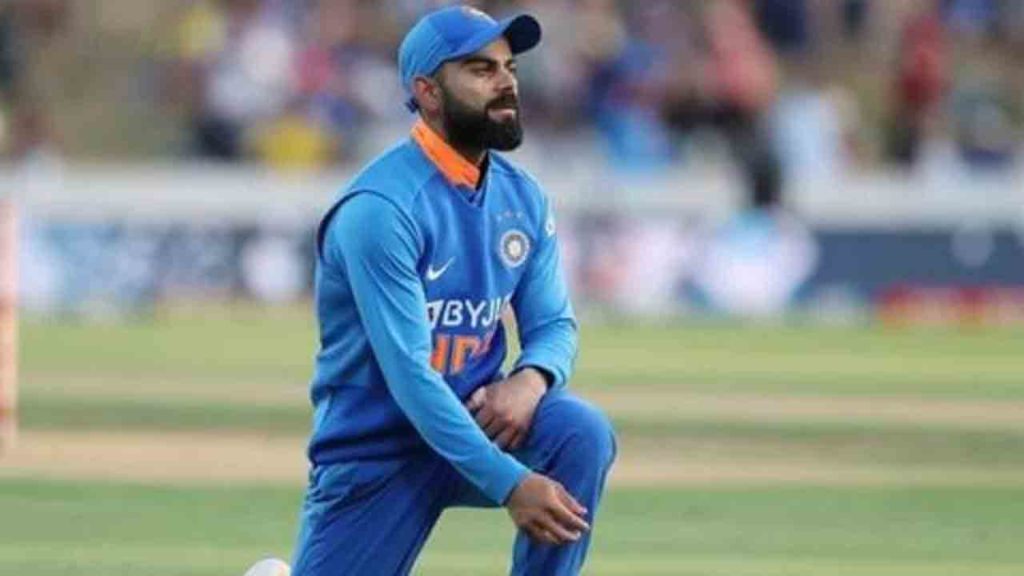 Cricket News # 5
Zaheer Khan thinks India missed a big chance by not including KL Rahul in Test Team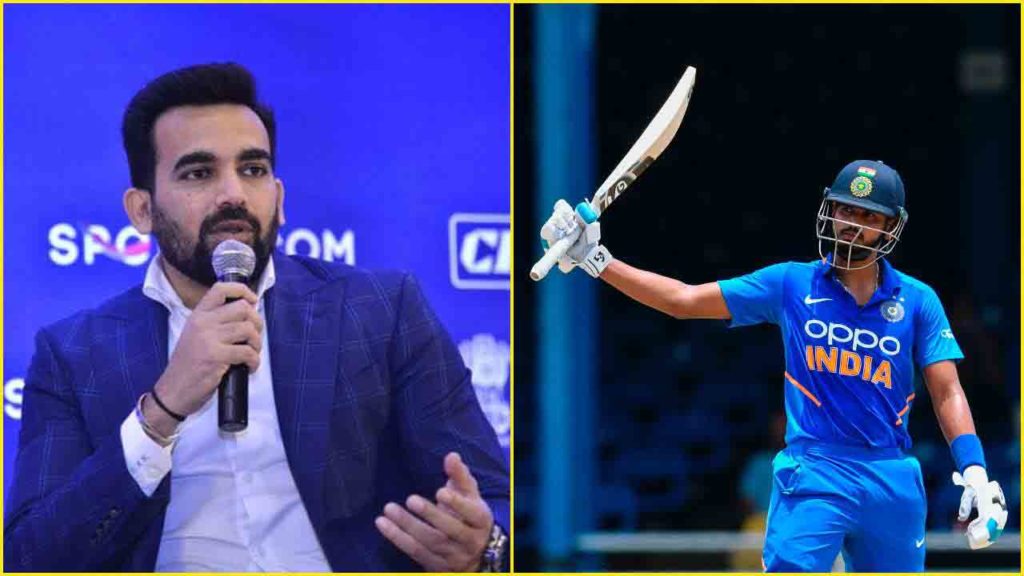 Legendary Indian pacer Zaheer Khan thinks that India has let go of an amazing opportunity to boost their Test batting line up by not picking the in-form KL Rahul in the Test squad. KL Rahul has been donning the duty of the stumper after Rishabh Pant's concussion episode. His splendid show behind the stumps and with the bat has made him the first-choice wicket-keeper ahead of Rishabh. It was also confirmed by Virat Kohli ahead of the T20 Series Vs the Kiwis that India went on to win 5-0. Khan reckons that given the form that KL is in, not having him in the Test Series may be a mistake. He was of the opinion that the Team should be making the most of Rahul's form and must have included in the Team fold in place of out of the Tour and injured opener Rohit Sharma. "You always want to take advantage of a form like that KL Rahul has been going through. You may have also seen before that a player has been drafted to a specific Team on the basis of the form. So, why not KL Rahul being given that advantage now? After his recent showings (innings after innings he has shown what he has got for the Team), even the Team Management and the Selectors should reconsider him for the Test Team. I reckon him being picked up in place of the injured Rohit Sharma, who is now out of the Tour." The 41-year-old bowling superstar was stated saying. KL Rahul scored a brilliant 88 Not Out off only 64 balls in the losing cause of India's 1st ODI vs New Zealand in Hamilton. India plays its 2nd ODI against the Kiwis on Saturday, February 8 in Auckland.
That's it from all of us here at KhelTalk! We will be back again tomorrow with some exciting and happening Cricket News concerning the Indian and world cricket. Till then, it's goodbye and cheers!