Rohit Sharma, which we all know as, 'The Hitman,' has emerged as one of the most prolific and celebrated cricketers in the modern era.
His impact on the international stage, particularly in the ICC World Cup, is nothing short of extraordinary.
In the ongoing ICC Men's Cricket World Cup 2023, Rohit Sharma once again took center stage, solidifying his position as one of the best in the history of the tournament. 
Here are three key reasons why 'The Hitman' is undeniably the best in ICC World Cup history:
1. All-time leading Run-Getter
Rohit Sharma's incredible consistency and ability to perform on the grandest stage have earned him a special place in the annals of World Cup history. He recently surpassed Virat Kohli to become India's second-highest run-scorer in the history of ODI World Cups.
With a total of 1195 runs in just 20 matches, Rohit occupies the seventh position in the all-time run-getters list. This remarkable feat places him in the illustrious company of cricketing legends such as Sachin Tendulkar, Ricky Ponting, Kumar Sangakkara, Brian Lara, AB de Villiers, and Shakib Al Hasan.
Rohit's poise, finesse, and ability to adapt to various conditions make him a formidable force in World Cup competitions.
2. Record-Breaking Captain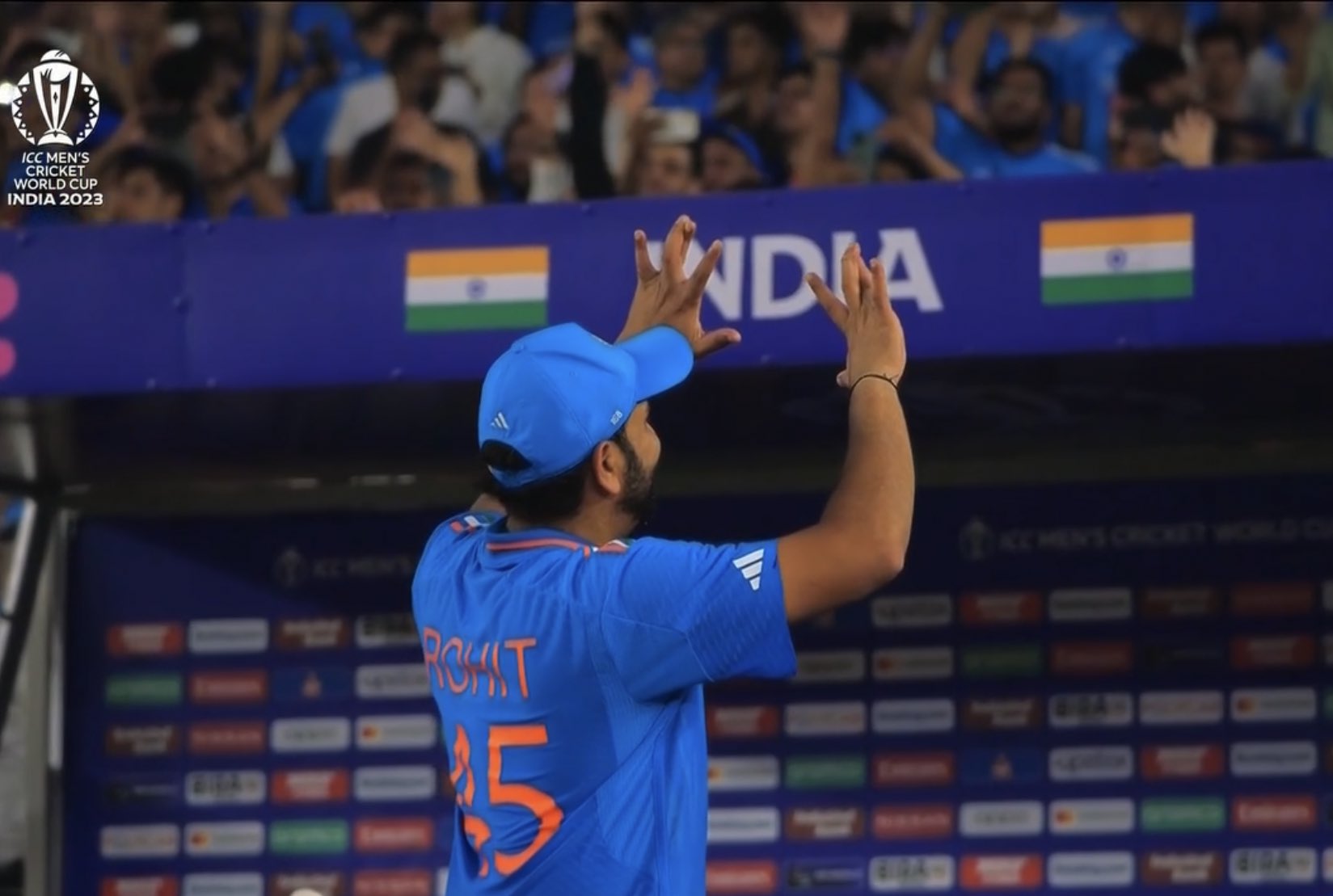 While Rohit Sharma's batting prowess is well-documented, his leadership qualities have also shone brightly on the World Cup stage.
In a recent match against Pakistan, he scored 86 runs. Whereas, against Afghanistan, Rohit played a captain's knock for the ages, scoring a dominant century. His magnificent 131 off 84 balls powered India to a resounding eight-wicket victory.
This historic innings marked Rohit's seventh century in World Cup matches, surpassing the legendary Sachin Tendulkar. Not only does he lead his team tactically, but he also demonstrates the ability to lead from the front with his stellar performances.
A captain who can also be a match-winner is a rare and invaluable commodity in high-stakes tournaments like the World Cup.
3. Six-Hitting Maestro
Rohit Sharma's exceptional talent is not limited to traditional strokeplay; he is also a master of sending the ball soaring into the stands. During India's chase, Rohit unleashed a breathtaking display of power-hitting.
He has hit 47 sixes from just 18 innings in ODIs in 2023.  Rohit's audacious and calculated six-hitting ability is a game-changer, often leaving bowlers helpless and spectators in awe.
Also Read: ODI World Cup 2023: Top 3 Captain Picks For ENG vs AFG Fantasy Team