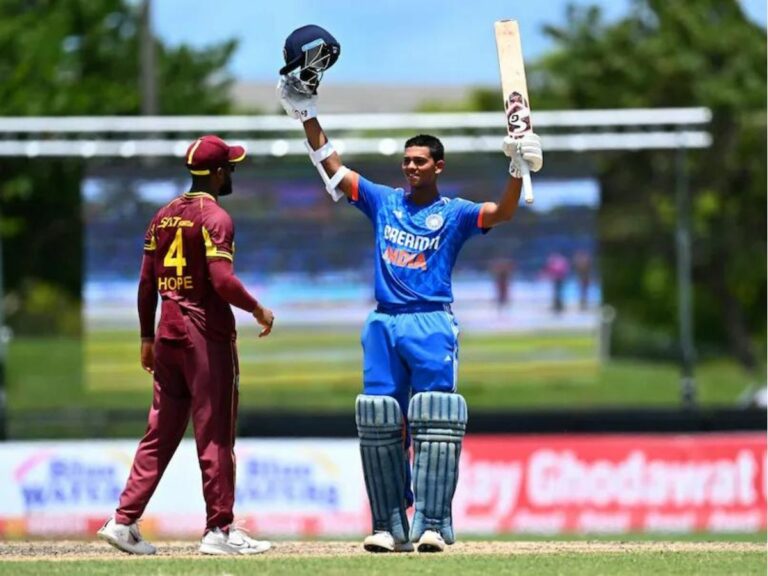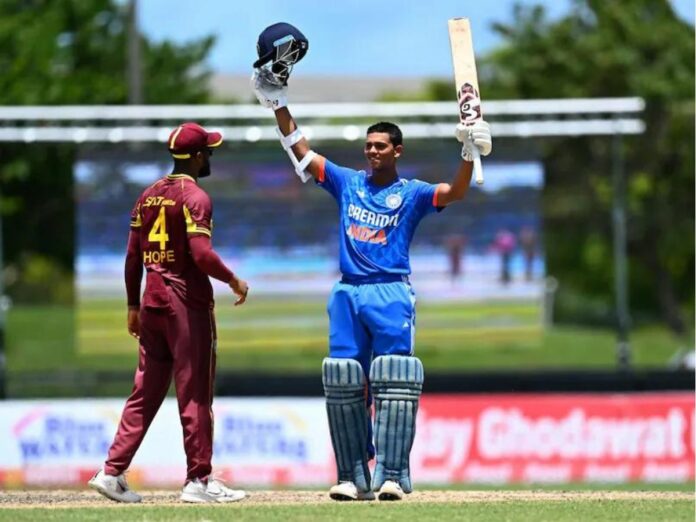 One of the most talented openers of India, Yashasvi Jaiswal has got all the ingredients of having a hugely successfully career at the international stage. The southpaw has show oodles of maturity in this maiden tour of West Indies and has proven to everyone that he is a class act.
With an inherent ability to dominate proceedings, Yashasvi Jaiswal will be one of the key members to watch out for in the Indian side for the upcoming Asian Games 2022. He is expected to open alongside Ruturaj Gaikwad.
We can expect that the combination of Gaikwad and Jaiswal can propel India to victories in the Asian Games 2022. India starts the tournament as favourites and we can expect them to bag the gold medal, in their maiden participation in the Asian Games' cricket event.
In this article, we take a look at 3 reasons why Yashasvi Jaiswal might be the highest run-scorer in the upcoming Asian Games 2022:
1. Yashasvi Jaiswal had a fantastic debut in West Indies
In his very first Test match, Yashasvi Jaiswal hogged the limelight with a sensational ton. Jaiswal scored 171 runs and set the stage on fire. He displayed tremendous amounts of maturity and was brimming with class.
He also finished as the highest run-scorer in the series with 266 runs under his belt. Jaiswal had a phenomenal average of 88.67 and we can expect him to repeat these acts in the upcoming Asian Games 2022 at Hangzhou.
2. He has a great temperament
Temperament is that factor which often separates an ordinary player from an extraordinary one. And it seems like Yashasvi Jaiswal has all the ingredients of becoming an extraordinary player.
He has a great temperament which allows him to perform at the highest stage. Notably, he is just 21 years old and is already ruling the roost with his incredible batting prowess.
3. Yashasvi Jaiswal is a versatile player
Having a wide set of shots in his repertoire, Yashasvi Jaiswal can smear the opposition bowlers, all across the ground. He brings an X-factor along with him, which can be crucial to India's chances in the upcoming Asian Games 2022.
Jaiswal can play aggressively and cautiously at the same time and that makes him a dynamic and versatile opener. Depending on the match situation, Yashasvi Jaiswal can adapt accordingly and make India win the game.
 He will definitely be one of the assets of Ruturaj Gaikwad's India at Hangzhou, China.
Also read: IND vs AUS: Can Ravichandran Ashwin Cement His Place In The Indian Side?