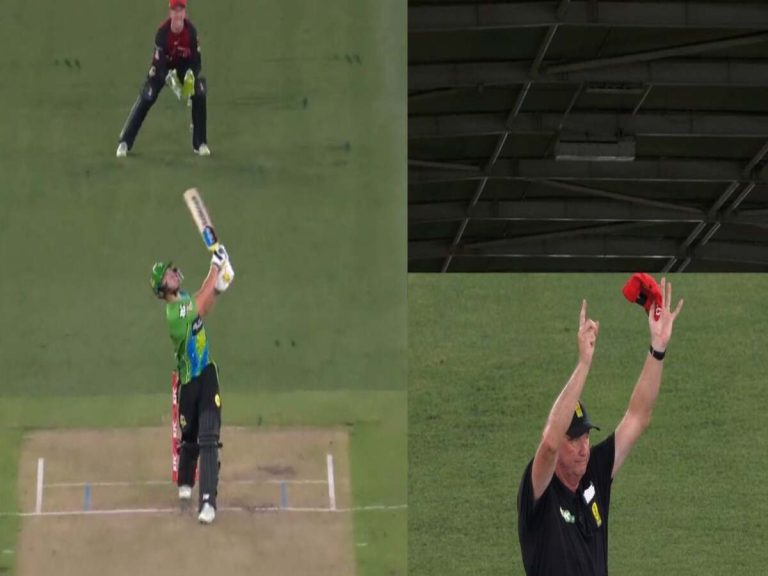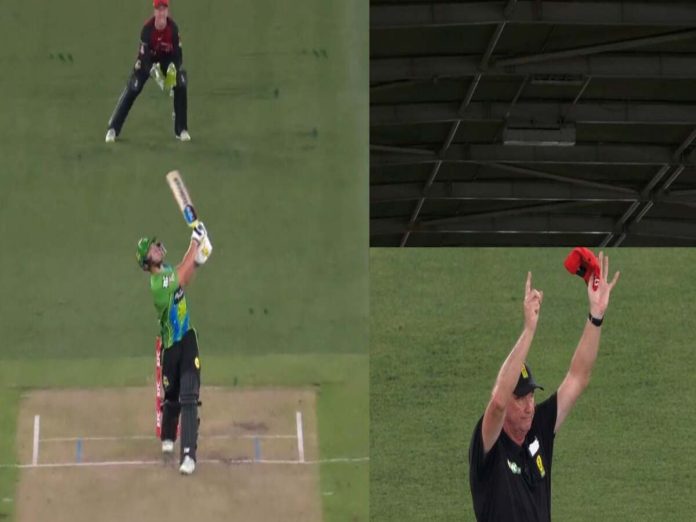 On Friday, the ball hit the stadium roof twice during a match between city rivals Melbourne Renegades and Melbourne Stars, and the batters went on to earn six runs as a result of the impact.
In the second innings of a BBL match, Stars wicketkeeper Joe Clark mishit a delivery from Renegades pacer Will Sutherland, which flew high in the air and struck the Dockland stadium's roof. Furthermore, the ball fell in the third-yard circle, and the on-field umpire called it a six-yard touchdown. Notably, Dockland Venue is the world's first cricket stadium with an interior roof.
Watch the video –
In the 13th over, all-rounder Beau Webster smacked Tom Rogers' delivery to the ceiling in a similar fashion. Six more runs were added, like before.
Watch the video –
During the match, Stars chose to field first and held Renegades to 162/7. Sam Harper's 51 (36) and Jonathan Wells' 44 (24) points helped their side put up a fight. Stars responded admirably, reaching 88/1 in 8.5 overs before falling six runs short of the target. Clarke, who made headlines with his contentious six, hit a 37-ball 59 for his team.
Also Read: IND vs SL: Indian Players Visited Padmanabhaswamy Temple; Check Pics