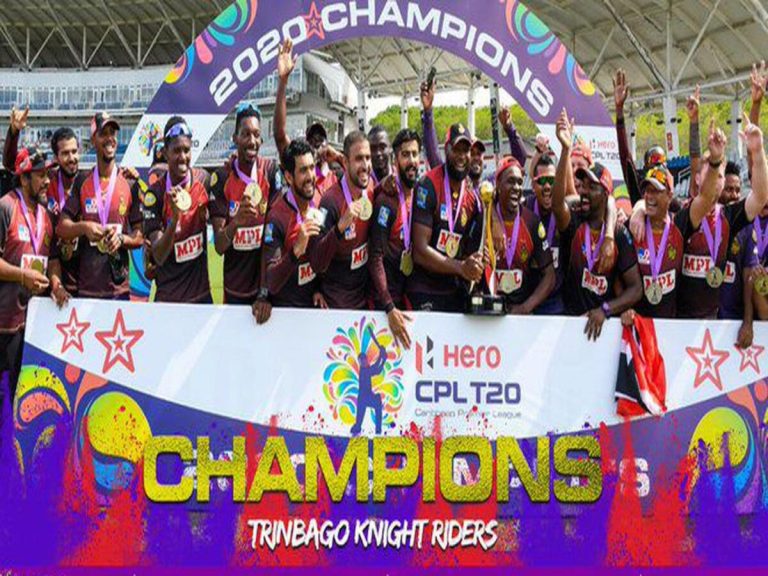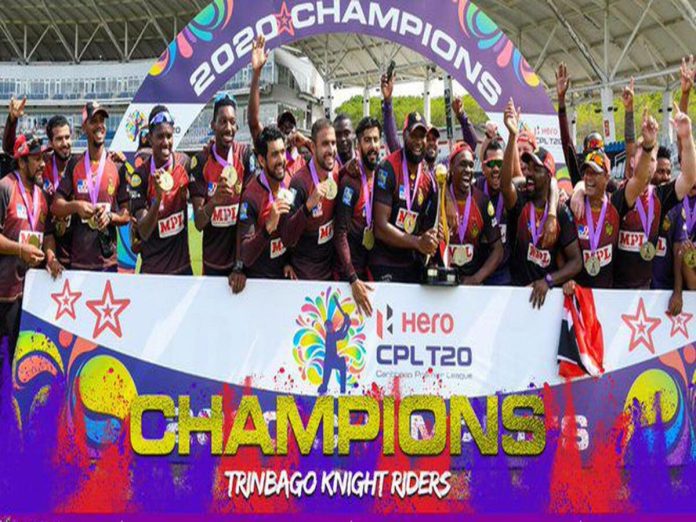 The Caribbean Premier League (CPL) has always been a spectacle of cricketing brilliance, where teams battle it out for supremacy in the T20 format. One team that has consistently stood out and garnered attention is the "Trinbago Knight Riders."
Led by the experienced and dynamic Kieron Pollard, the Trinbago Knight Riders have assembled a squad that exudes talent, depth, and potential. In this article, check a detailed SWOT analysis of the Trinbago Knight Riders as they prepare to conquer CPL 2023.
Trinbago Knight Riders' Strengths:
Star-Studded Lineup: The Trinbago Knight Riders boast a lineup that reads like a cricketing dream. With players like Pollard, Narine, Guptill, and Pooran, they possess a constellation of cricketing superstars. This abundance of individual brilliance equips them with the ability to turn the game around single-handedly on any given day.
Experienced Leadership: The presence of Kieron Pollard lends the team an invaluable strategic edge. He brings a wealth of experience, not just in terms of playing but also in leadership. His seasoned understanding of the game and their ability to make crucial decisions under pressure can be game-changers for the team.
Dynamic All-Rounders: The Trinbago Knight Riders have a plethora of all-rounders who can contribute significantly with both bat and ball. Players like Kieron Pollard and Russell are known for their ability to turn matches with their explosive hitting and wicket-taking prowess. This versatility adds depth and balance to the squad.
Spin Wizardry: With Sunil Narine, Akeal Hosein, and Noor Ahmad in their ranks, the Trinbago Knight Riders possess a formidable spin attack. Narine's mystery spin, coupled with the young talent of Hosein, can create a spin web that can confound even the best of batsmen.
Weaknesses:
Over-Reliance on Key Players: While the team has a star-studded lineup, there is a potential weakness in becoming overly reliant on a few key players. In matches where these players fail to fire, the team might struggle to find alternative sources of match-winning contributions.
Inconsistent Performances: T20 cricket is a game of volatility, and individual performances can vary greatly from match to match. The Trinbago Knight Riders must guard against players experiencing periods of inconsistency, especially in a tournament where momentum can play a crucial role.
Opportunities:
Strategic Flexibility: The depth and versatility of the squad offer the Trinbago Knight Riders the opportunity to adapt their strategies based on match situations and opponent strengths. This flexibility can be a significant advantage in devising winning game plans.
Youth Development: The inclusion of young talents like Jayden Seales and Matheesha Pathirana presents an opportunity for the team to groom the next generation of cricketing stars. These emerging players can infuse fresh energy and unpredictability into the team's dynamics.
Threats:
Opponent Counter-Strategies: As one of the most formidable teams on paper, the Trinbago Knight Riders could face opponents who devise specific plans to counter their star players. Adapting to such strategies and finding alternative avenues for success will be crucial.
Injuries and Fatigue: The rigorous T20 schedule can take a toll on players' fitness, leading to injuries or fatigue. The Trinbago Knight Riders must manage their player workload effectively to ensure peak performance throughout the tournament.
Trinbago Knight Riders' Complete Squad:
Kieron Pollard, Andre Russell, Sunil Narine, Nicholas Pooran, Rilee Rossouw, Akeal Hosein, Dwayne Bravo, Martin Guptill, Noor Ahmad, Matheesha Pathirana, Jayden Seales, Mark Deyal, Chadwick Walton, Terrence Hinds, Kadeem Alleyne, Jaden Carmichael
Also Read: CPL 2023 Squad: Barbados Royals Full Players List, Match Schedule & Venues