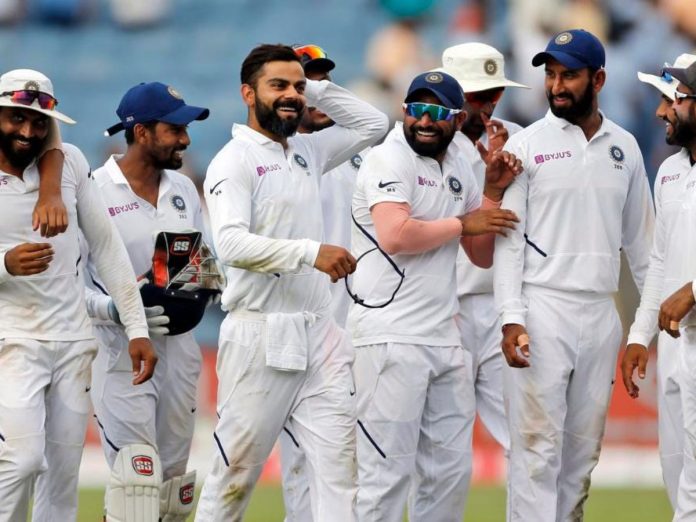 The Indian Test team has been a juggernaut since the time Virat Kohli took over the mantle of captaincy from MS Dhoni in 2014. Even though Kohli resigned from the Test captaincy after the South Africa tour in the beginning of 2022, the domination has still been quite strong. India recently white-washed Bangladesh in their own turf and further stamped their authority in the ongoing World Test Championship (WTC) 2021-23.
India had played the World Test Championship finals in 2021 but lost to New Zealand by 8 wickets. India's ICC trophy drought is still there since 2013 and it remains to be seen as to when the Indian cricket team will lift their ICC trophy since the ICC Champions Trophy in 2013.
For India to qualify for the World Test Championship final of the present edition, three things need to take place. We discuss about them in this article:
1. Australia need to either win or draw their 3rd Test match against South Africa
Australia has stamped their dominance against a hapless looking South Africa in their ongoing home series. They have won the first 2 matches convincingly and South Africa's batters lack penetration and potency to take on the mighty Australians. The Ozzies need to win or draw the 3rd Test match for India to qualify for the World Test Championship final. Australia is presently batting on 147-2 after Stumps on Day 1 in the 3rd Test match.
2. New Zealand need to win against Sri Lanka (2-0 at least)
Even though Tim Southee's New Zealand are out of reckoning for the WTC final berth, Sri Lanka still have a chance of qualifying. The island nation will be touring New Zealand for a 2-match Test series in March. In order for India to safely go to the finals, Sri Lanka need to lose the Test series 0-2.
3. India need to win the series against Australia by 1-0, 2-0 or 2-1
India needs to win against Australia, Its as simple as that. The Rohit Sharma-led Team India will be facing a stern challenge in the form of the formidable Australians in February. India need to win the series either by 1-0, 2-0 or 2-1.  
Also read: 2022 Rewind: Top 5 Performances that shocked everyone!