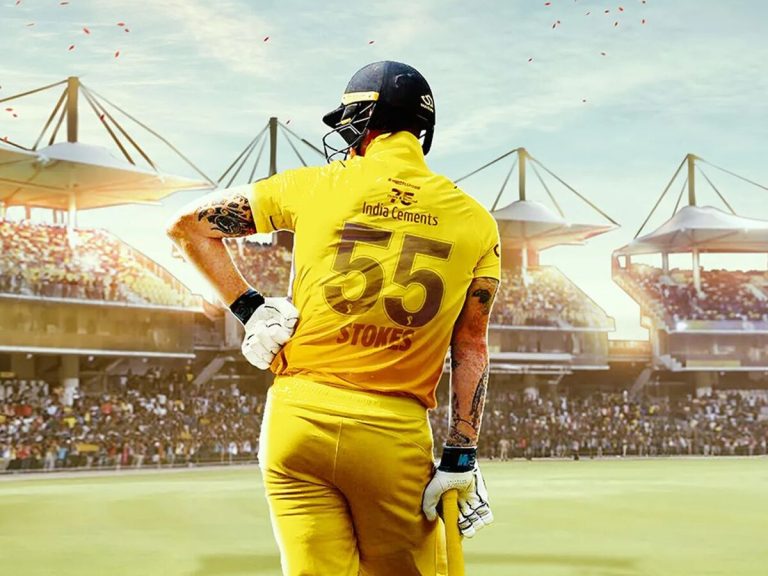 Ben Stokes, the captain of the England Test team, has confirmed that he will play in the IPL 2023 for the Chennai Super Kings (CSK) despite a chronic knee injury. Stokes acknowledged that it has been upsetting to know that his knee ailment has kept him from playing to the best of his ability for a very long period.
When Stokes earlier declared he intended to captain England in their first Test of the home summer, which begins at Lord's on June 1, speculations about his unavailability for the IPL 2023 began to spread.
He declared that he would begin his preparation as soon as possible in order to focus on the Ashes.
The IPL season will begin on March 31 with the championship game taking place on May 28. On June 16, the Ashes begin.
During New Zealand's second innings in the second Test at Basin Reserve in Wellington, Stokes had trouble bowling at his best.
The 31-year-old was only able to bowl two overs during the second innings as England struggled for 162.3 overs before dismissing the New Zealanders for 483.
Will Stokes play in IPL 2023?
Speaking following England's narrow defeat, Stokes disclosed that he has spoken with CSK coach Stephen Fleming about the state of his body and will focus on getting in shape for the same over the coming several weeks. As quoted by the Daily Mail, he said:
"I'm going to the IPL. I've had conversations with 'Flem' and he's fully aware of the situation with my body. It's a week-by-week case at the moment.
I'm not going to lie, it's incredibly frustrating knowing something has been holding me back from performing as I'd like to.
I've been working hard with the physios and the medics trying to get myself to a place where I can fulfil my role as I have done for the last 10 years.."
I'll be doing everything for Ashes
The England all-rounder highlighted that he wants to be physically and mentally prepared for the upcoming Ashes series, which begins in June.
"I've got a four-month period now to get it better before the Ashes because I want to be turning up for the first Test in Birmingham able to fulfill my role properly.
I'll be doing everything I can to give myself the best opportunity not to have to worry about it."
Working hard with our physio and medics
"I've been in different situations where I've been good, I've gone through situations where it's not been good. But if anything I'll probably take my commitment to getting it better even more.
I've been working hard with our physio and medics but once the games came around it's been hard to get everything done around my knee.
"It's incredibly frustrating knowing something is holding me back from being able to fulfill my role, especially as a fourth seamer."
Stokes at IPL 2023 auction
At the IPL 2023 auction, Stokes was one of the most expensive players, garnering a mind-blowing INR 16.25 crores as CSK defeated the Lucknow Supergiants, SunRisers Hyderabad, Rajasthan Royals, and Royal Challengers Bangalore in a bidding war. He played a crucial part in England winning the T20 World Cup, which contributed to the bid as well.
Also Read: Chennai Super Kings (CSK) IPL 2023: Schedule With Venue, Check Complete Squads