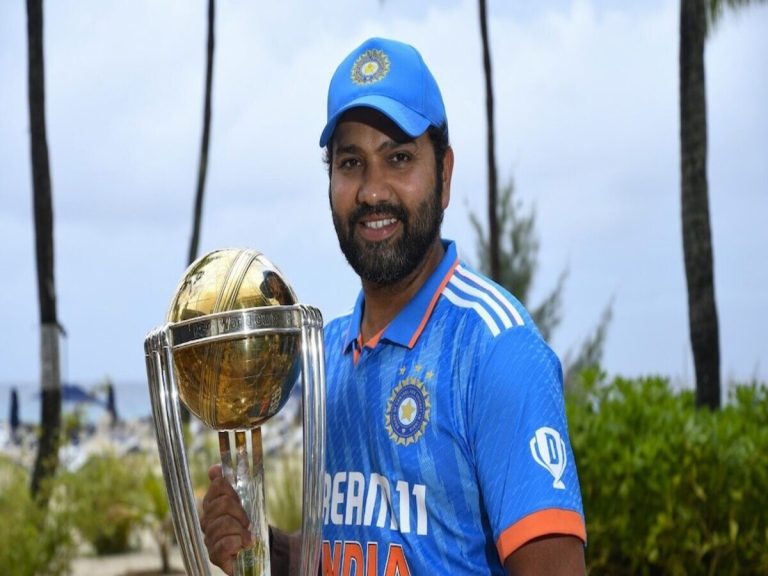 The Board of Control for Cricket in India (BCCI) has announced revised dates for nine key ICC World Cup fixtures scheduled this year. 
A highly anticipated showdown, the electrifying clash between cricket powerhouses India and Pakistan, originally slotted for October 15 in Ahmedabad, has been preponed to October 14, intensifying the pre-match anticipation.
Correspondingly, the contest between England and Afghanistan, initially planned for October 14 in Delhi, will now grace the cricketing stage on October 15.
Looking at the further changes, Pakistan's match against Sri Lanka in Hyderabad, which was initially scheduled for October 12, is now to be held to October 10. Simultaneously, the riveting face-off between South Africa and Australia, scheduled for October 13 in Lucknow, has been rescheduled to October 12.
In a swift change, the New Zealand versus Bangladesh showdown in Chennai, once set for October 14, will now unfold on October 13.
Adjusting to the ever-evolving dynamics, England's clash against Bangladesh in Dharamsala has transitioned into a day match on October 10.
On the calendar shift of November 12, the cricketing excitement continues, as the double-headers featuring England versus Pakistan in Kolkata and Australia versus Bangladesh in Pune have been realigned to November 11.
Concluding the series with a fitting crescendo, India's final league match against the Netherlands in Bengaluru has been moved to November 12 from its previous date of November 11. Check the complete details on the revised schedule for ODI World Cup 2023. 
ODI World Cup 2023: Rescheduled Matches
October 10: England vs Bangladesh – Dharamsala – 10:30 AM
October 10: Pakistan vs Sri Lanka – Hyderabad – 2:00 PM
October 12: Australia vs South Africa – Lucknow – 2:00 PM
October 13: New Zealand vs Bangladesh – Chennai – 2:00 PM
October 14: India vs Pakistan – Ahmedabad – 2:00 PM
October 15: England vs Afghanistan – Delhi – 2:00 PM
November 11: Australia vs Bangladesh – Pune – 10:30 AM
November 11: England vs Pakistan – Kolkata – 2:00 PM
November 12: India vs Netherlands – Bengaluru – 2:00 PM
ODI World Cup 2023: Semi-final, Final Schedule
The venue, start times, and dates of the World Cup semifinals and final game remained unchanged. On November 15, the Wankhede Stadium in Mumbai will host the first semi-final, while on November 16, the Eden Gardens in Kolkata will play host to the second semi-final. On November 19, the ODI World Cup 2023 final will be played in Ahmedabad.
Also Read: ICC ODI World Cup 2023: Australia Announced Star-Studded 18-Man Squad, Details Here