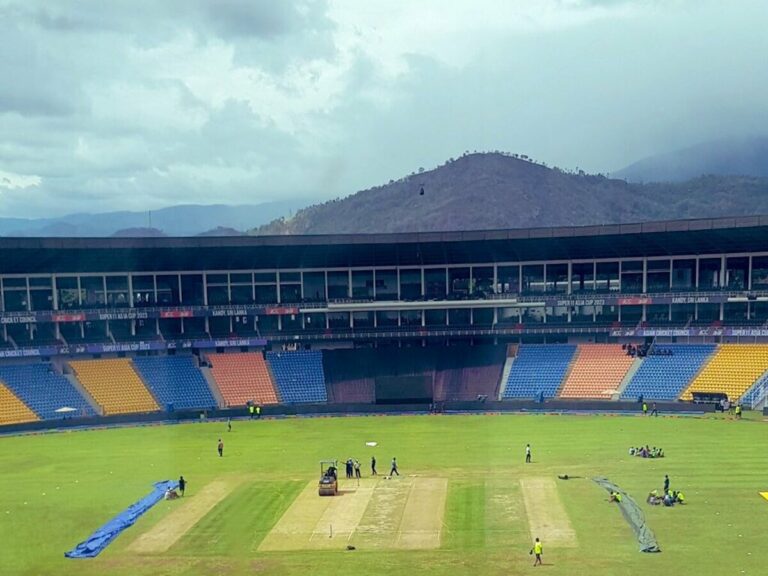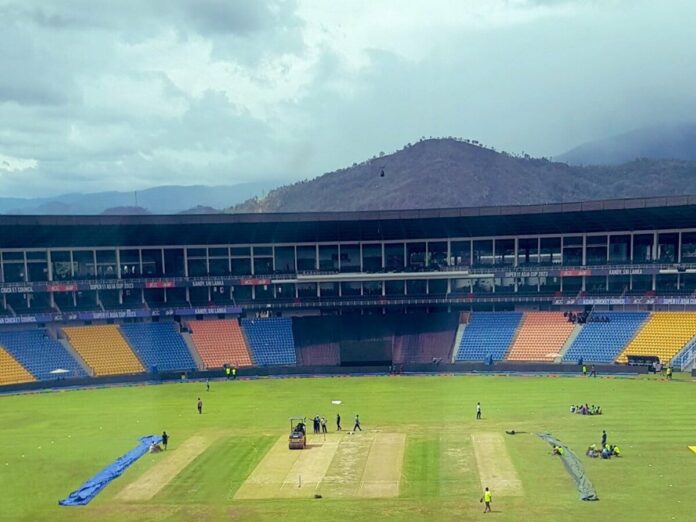 The eagerly awaited clash between cricketing giants India and Pakistan in the Asia Cup 2023 is all set to unfold at the iconic Pallekele International Cricket Stadium Today, September 2.
However, the cricketing fraternity, fans, and teams alike are keeping a close eye on the IND vs PAK rain update, which seems to be playing a crucial role in determining the course of this high-stakes encounter.
As anticipation reaches fever pitch for this encounter, the IND vs PAK weather update has introduced an element of unpredictability.
According to AccuWeather for Pallekele International cricket stadium Weather on 2nd September, there are concerns of rain throughout the day for IND vs PAK Asia Cup 2023 match. In the early hours, there is a major 50-60% chance of rain, which could potentially affect the IND vs PAK toss time.
These rain odds continue to hover as high as 60% as the day progresses. However, there is a glimmer of hope on the horizon, as conditions are expected to gradually improve as we move further into the day.
Despite the uncertain IND vs PAK rain update, cricket enthusiasts can still hold onto the possibility of witnessing this monumental clash, even if it entails a delayed start.
IND vs PAK Live Weather Update: Hourly Weather Forecast for India vs Pakistan Match
12 pm – 3 pm: A 40-60% chance of rain.
4 pm – 8 pm: Rain odds remain between 30-60%.
9 pm – 11 pm: Rain chances increase to 60-70%.
Also Read: India vs Pakistan Free Streaming App: Rain Update, IND vs PAK Live Link, All You Need To Know
Weather Report of IND vs PAK Match: The Fans' Prayers:
Beyond the cricketing prowess on display, the fans of both India and Pakistan are hoping for leniency from the weather gods.
This IND vs PAK clash not only carries the weight of rivalry but also serves as a prelude to the highly anticipated ODI World Cup 2023. The performance in this tournament will undoubtedly influence the dynamics leading into the ODI World Cup 2023.
The Pallekele International Cricket Stadium in Kandy, Sri Lanka weather report for IND vs PAK match, presents a picturesque yet precarious setting for this encounter.
With the high probability of rain looming over the IND vs PAK Asia Cup 2023 match, there is a possibility of a delayed start if the rains persist around the scheduled 3 PM commencement time.
Presently, as per the IND vs PAK rain update, the chances of a complete washout stand at 20%, with weather patterns being closely monitored as today's observations remain critical.
The India vs. Pakistan clash in the Asia Cup 2023 hangs in the balance, with weather uncertainties threatening to disrupt this monumental showdown.
Cricket fans worldwide are anxiously awaiting IND vs PAK weather updates, hoping that the game goes ahead, showcasing the skills, determination, and spirit of two cricketing powerhouses on the global stage.
Also Read: IND vs PAK Dream11 Prediction, Top Fantasy Picks, Player Availability News, 3rd Match, Asia Cup, 2023, 2nd September 2023