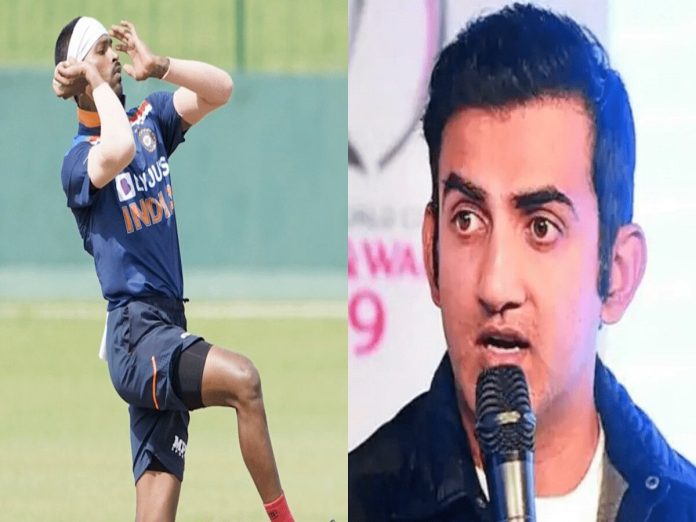 In the run-up to the ICC World Cup, which will be contested in India, former India opener Gautam Gambhir stated that the national side needs to find an all-rounder backup for Hardik Pandya. Pandya has been dealing with a back problem for a few years before recently getting back to full fitness.
"They need to quickly identify a backup for Hardik; if something happens to him, India will be in serious, serious trouble," Gambhir said on "Road To World Cup Glory", a show on Star Sports.
After battling a back ailment for several years, Hardik has just recently been able to perform at his peak. His first one-day matches since the tour of England in July 2022 will be the upcoming ODIs against Sri Lanka when he will serve as vice-captain.
Pandya had done everything
Gambhir also mentioned how Pandya has fulfilled all of the demands placed on him since his return, including leading Gujarat Titans to victory in the IPL while serving as captain.
"He has been absolutely brilliant. Since he has come out of that controversy. Since he has taken over as captain of Gujarat Titans (GT), he has won the IPL. He has done everything possible that was asked of him, from the Indian cricket point of view. Looking at the World Cup as well, I think of the semi-final when it came to that crunch game, where India was under pressure. And then playing that kind of a blinder. I think he has that X-factor. Hopefully, he can try and give that X-factor or courage to other guys as well. This is a very young side, they are fearless, and that is what you want to see in T20I cricket," Gambhir added.
Take a break from T20 cricket
With India rotating players and rarely fielding a first-choice XI, workload management amid an increasingly full calendar has become a hot topic recently. The emphasis should be on having first-choice players play ODIs and relax during T20I series or the IPL if this is the case in 2023 as well, according to Gambhir.
"This year ODIs for sure. If they want to take a break, people who are playing all the three formats, they can definitely take a break from T20 cricket but surely not from ODI format. They have got to play together – I think the biggest mistake Indian cricket has made in the last probably two World Cups has been that they, these guys have not played enough cricket together.
"Tell me how many times have we got the best playing XI on the park? We haven't. Only during the World Cup we decide to have the best playing XI… The break has to happen in the T20 format and not 50 overs.
"And from the franchisee point of view, [if] franchises have to suffer, they have to suffer. Indian cricket is the main stakeholder, not the IPL, the IPL is just the byproduct. So if India goes on to win the World Cup, that is the big ovation."
Also Read: Want To Put This Team In Difficult Situations: Hardik Pandya, Discussed To Roadmap To Win Big Games