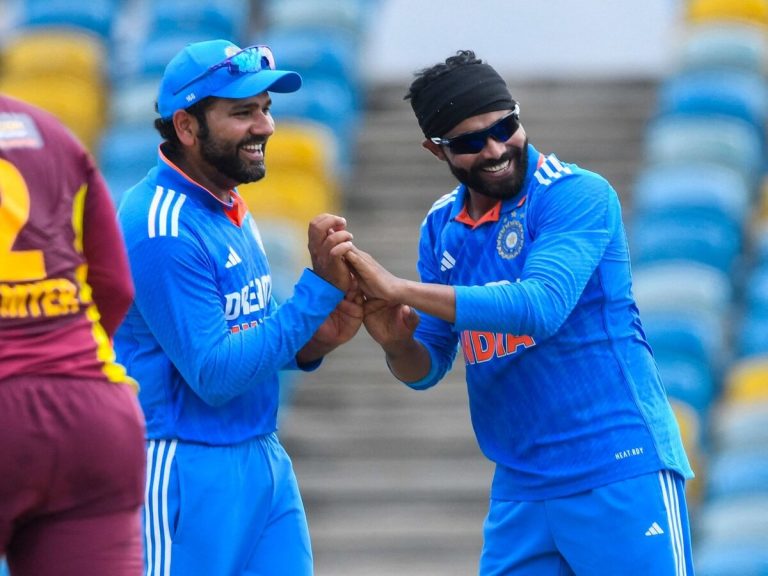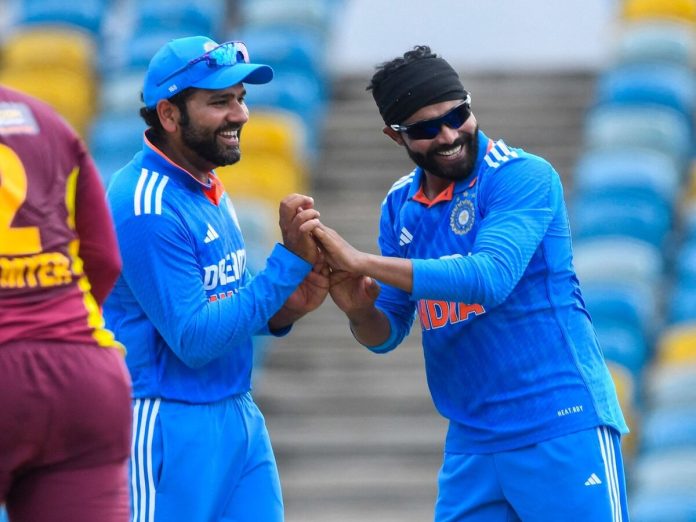 Team India's spin duo, Kuldeep Yadav and Ravindra Jadeja etched their names in the record books during the first ODI against West Indies at the Kensington Oval in Bridgetown, Barbados. Their exceptional performance made them the first-ever pair of Indian left-arm spinners to bag seven or more wickets in an ODI.
In a dominant display, Kuldeep and Jadeja wreaked havoc on the West Indies batting lineup, dismissing them for 114 runs in just 23 overs. Kuldeep showcased an outstanding bowling spell, finishing with remarkable figures of 4/6 from three overs, while Jadeja was equally effective with figures of 3/37 in six overs.
Not only did they set a new milestone as a pair, but Kuldeep also secured an individual record for the best figures by an Indian bowler on West Indies soil. His impressive achievement surpassed his friend Yuzvendra Chahal's previous record of 4/17 in Port of Spain in July 2022.
In addition to the spinners' stellar performances, Team India continued their remarkable streak against West Indies, securing their ninth consecutive ODI victory over the opponents. The visitors efficiently chased down the target of 114, achieving the required runs in just 22.5 overs while losing five wickets in the process.
The brilliant showing by Kuldeep Yadav and Ravindra Jadeja not only earned India a convincing win but also etched their names in cricketing history.
Also Read: IND vs WI 1st ODI Match Report: India Clinches Comfortable Victory In First ODI Against Struggling West Indies