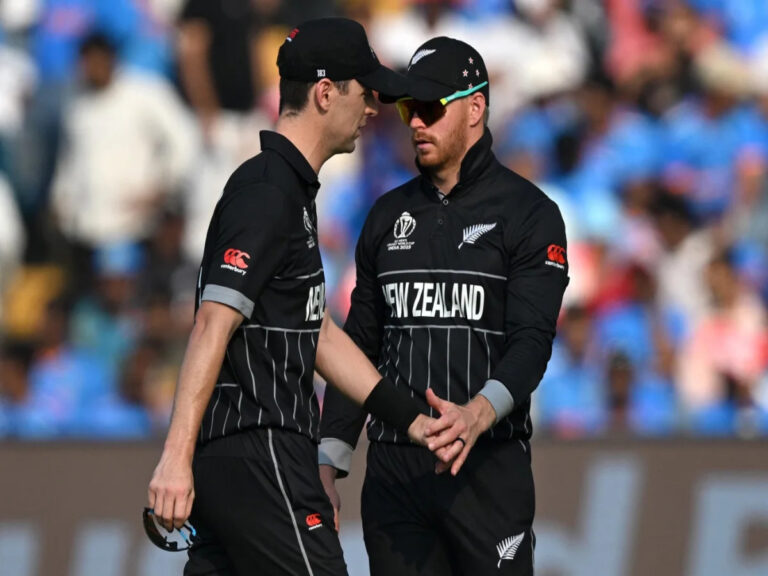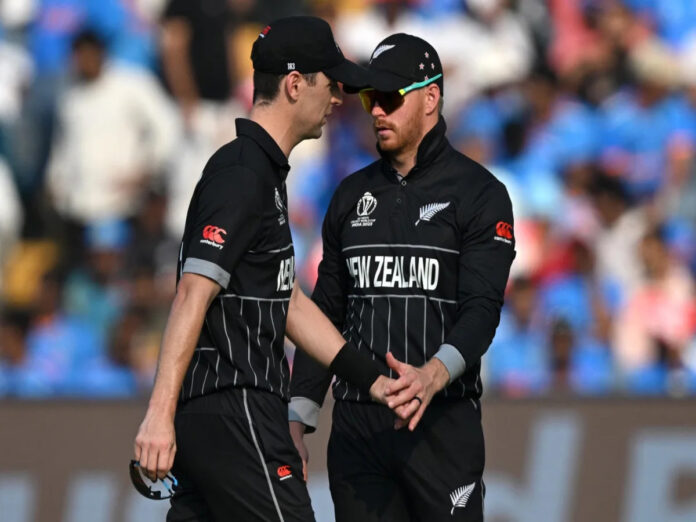 The 35th match of the 2023 ICC ODI World Cup is scheduled for Saturday, November 4, it's time for cricket enthusiasts and fantasy team players to consider their captain picks for the clash between New Zealand and Pakistan at the historic M Chinnaswamy Stadium in Bengaluru.
New Zealand, currently sitting in fourth place in the points table, and Pakistan placed fifth, both find themselves at a crucial juncture in the competition.
The choice of your fantasy team's captain can play a key role in determining your team's success. Check the top three captain picks for this NZ vs PAK encounter:
1. Rachin Ravindra (NZ)
Rachin Ravindra has emerged as a standout performer for New Zealand in the 2023 ODI World Cup. The young all-rounder has showcased remarkable consistency and has been the leading run-scorer for the Kiwis.
With 415 runs in seven matches, Ravindra boasts an impressive average of 69.16 and a brisk strike rate of 105.59. What makes him a top captain pick is his ability to convert his starts into substantial scores, evident in his two centuries and two half-centuries.
His contributions with the bat have often been the bedrock of New Zealand's innings, and he's expected to be a game-changer in this clash.
2. Daryl Mitchell (NZ)
Daryl Mitchell has been on a roll in the ODI World Cup 2023. His recent form has been nothing short of spectacular, making him an intriguing choice for your fantasy team's captain.
Mitchell has amassed 346 runs in just six innings at an impressive average of 69.20 and a strike rate of 105.16. What sets him apart is his knack for turning up in critical situations, evident from his two centuries and a half-century in his last five innings.
Mitchell's ability to read the game and adapt to different scenarios makes him an invaluable asset as a captaincy option.
3. Mohammad Rizwan (PAK)
On the Pakistani front, Mohammad Rizwan has been the driving force behind their batting unit.
With 359 runs in seven innings at a remarkable average of 71.80 and a strike rate of 98.89, Rizwan has been a consistent run-scorer and a dependable presence at the crease.
He has contributed significantly to Pakistan's cause, with a century and a half-century to his name in the tournament.
As the highest run-scorer for his team, Rizwan's ability to anchor the innings and accelerate when needed makes him an appealing choice as your fantasy team's captain.
Also Read: NZ vs PAK ODI World Cup 2023: Predicted Best Playing XI, Most Runs, Wickets, Who Will Get The Spotlight