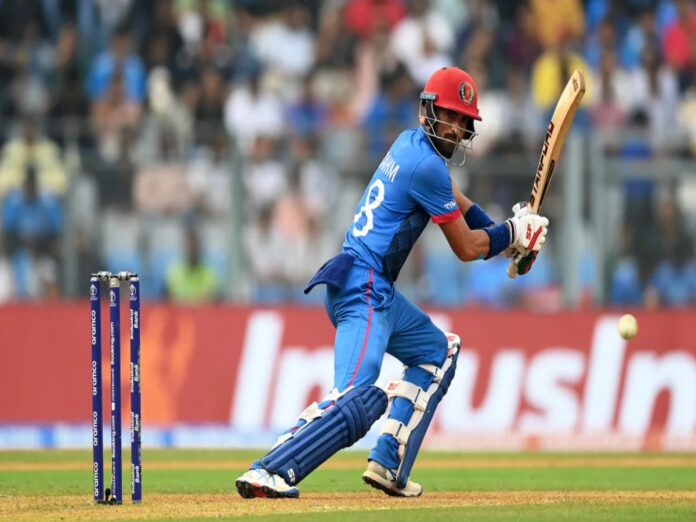 The upcoming clash between South Africa and Afghanistan in match 42 at the Narendra Modi Stadium in Ahmedabad on Friday, November 10, is anticipated to be another compelling chapter in this cricketing extravaganza.
The stakes are high for both teams, albeit for different reasons. South Africa has already secured their spot in the tournament's knockout stages and is aiming to conclude the group stage with a triumph. 
The Proteas have been in impressive form, displaying a blend of excellent batting and formidable bowling.
On the other hand, Afghanistan's path to the semifinals still hangs in the balance following their recent loss to Australia.
With their qualification to the semifinals reliant on both their performance and other match outcomes, their encounter with South Africa becomes a crucial fixture to keep their hopes alive.
For fantasy cricket enthusiasts and armchair selectors, making the right choices for captaincy in their team lineup becomes a key decision. Here are the top three captain picks for the SA vs AFG fantasy team:
Quinton de Kock (South Africa)
Quinton de Kock, the linchpin of the South African batting order, has been a standout performer in the World Cup 2023.
As the highest run-getter in the tournament, his consistent and impactful performances have seen him amass an impressive 622 runs in his recent matches.
De Kock's ability to anchor the innings and play aggressive strokes makes him a strong contender for the captain's role in fantasy cricket teams.
Marco Jansen (South Africa)
Marco Jansen, the rising star in the South African bowling arsenal, has showcased his mettle in the tournament.
His prowess with the ball has been commendable, having snatched 23 wickets in the last ten matches.
Jansen's ability to swing the ball and generate bounce can create significant trouble for the opposition, making him an attractive choice as a captain pick in fantasy teams.
Azmatullah Omarzai (Afghanistan)
Azmatullah Omarzai, the Afghan all-rounder, has displayed a multifaceted skill set. In the previous match, he demonstrated his ability with the bat, contributing 22 crucial runs, and also made an impact with the ball by securing two wickets.
His versatility and capability to influence the game across batting and bowling make him a compelling choice for the captain's role in fantasy cricket teams.
Also Read: SA vs AFG ODI World Cup 2023: Predicted Best Playing XI, Most Runs, Wickets, Who Will Get The Spotlight