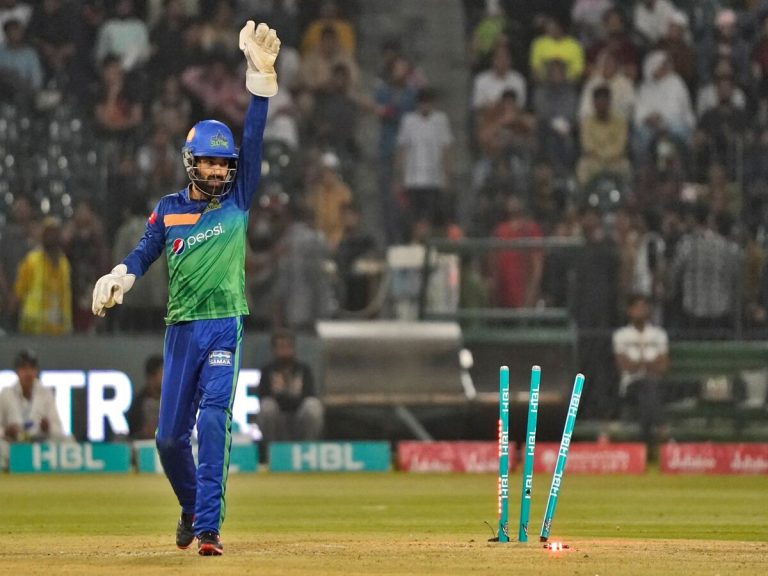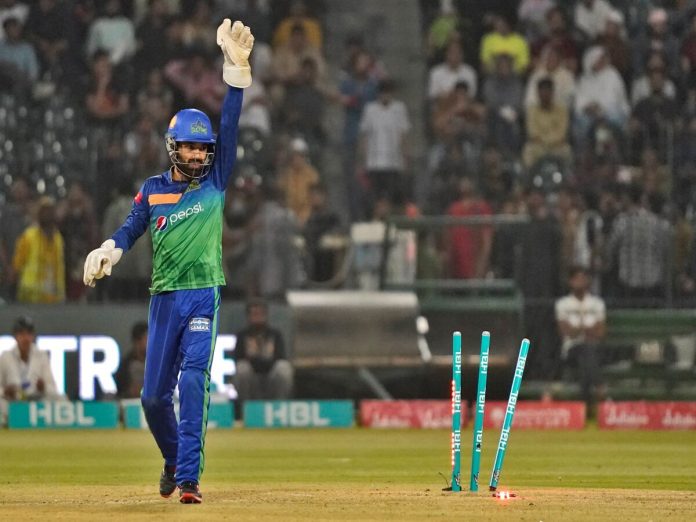 Due to the "bad weather forecast," the HBL Pakistan Super League (PSL) 2023 final game at the Gaddafi Stadium in Lahore will be played on Saturday, March 18, rather than Sunday, March 19.
This was announced on Thursday by the Pakistan Cricket Board (PCB).
The Pakistan Meteorological Department predicts rain, wind, dust, and thunderstorms in Lahore from March 16 to 20, along with a few isolated heavy falls and hailstorms.
Multan Sultan and the winner of the second PSL Eliminator, which will be played between Lahore Qalandars and the winner of Islamabad United and Peshawar Zalmi, will face off in the PSL 2023 championship game.
The days of Sunday and Monday can be used as reserves. Lahore is likely to have a few light showers on Sunday afternoon.
On Saturday, there is a clearer prediction, however, there may be rain in the evening.
With additional afternoon rain predicted, Friday's elimination game between Lahore Qalandars and either Peshawar Zalmi or Islamabad United is also likely to be postponed.
PSL teams aim and prepare the whole year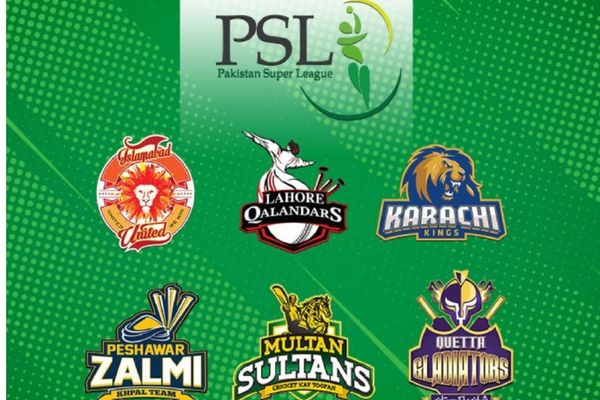 PCB management committee chair Najam Sethi, said: "The HBL PSL8 is our marquee event.
All the teams aim and prepare whole year to not only feature in the final but to lift the Supernove Trophy, while the passionate cricket fans also wait anxiously to see their favourite team being crowned as the champion.
"As such, and on the basis of available information about bad weather forecast, it is a sensible and proactive approach that we use the off-day and play the final on Saturday, and utilise Sunday along with Monday as reserve days.
This will give us two reserve days in case the match cannot be completed or played on Saturday instead of the traditional one day.
"We have spoken with the teams involved in the play-offs, and they are not only aligned to our decision but have backed and supported our decision.
There will be no inconvenience to the cricket fans as tickets purchased for Sunday's match will remain valid for Saturday's rescheduled final."
Multan Sultans in the PSL 8 final
Multan Sultans defeated Lahore Qalandars by 84 runs at the Gaddafi Stadium on Wednesday night, advancing them to their third consecutive HBL Pakistan Super League final on March 18.
Multan Sultans reached 160 for five thanks to Kieron Pollard's late blitz, but the run chase was halted by Sheldon Cottrell's scorching first spell.
The Lahore Qalandars' dismal performance culminated in a low 76 all out in just 14.3 overs, which is the lowest HBL PSL total ever recorded in Pakistan.
Also Read: IPL 2023 Ticket Booking Link: Ticket Booking Date, Prices, How To Buy Online & Offline, Details Here