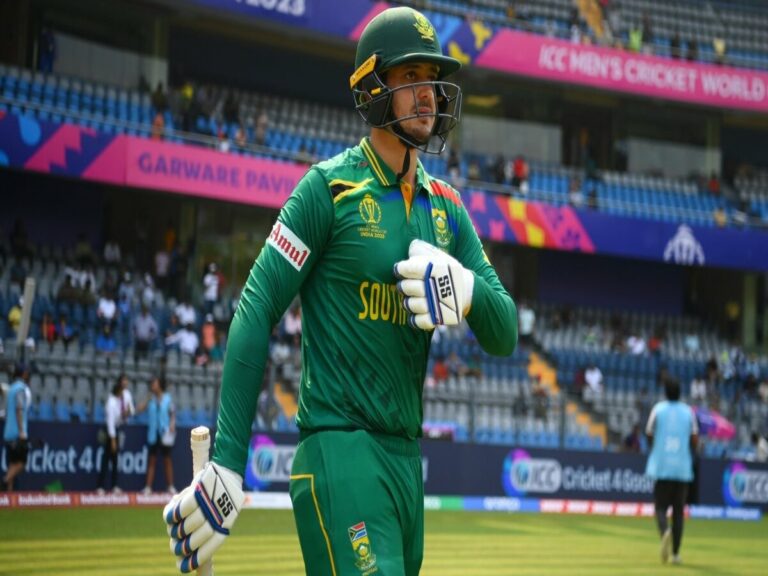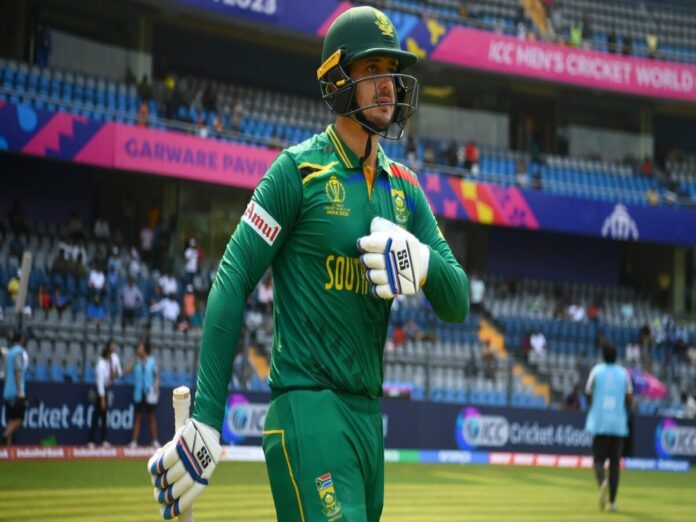 In a remarkable feat of cricketing excellence, South African opener Quinton De Kock has etched his name in the annals of the sport, becoming the first-ever Proteas batsman to amass a staggering 500 runs in a single edition of the World Cup.
De Kock's incredible performance in the ongoing ICC ODI World Cup 2023 has set a new benchmark for South African cricket.
The 30-year-old De Kock reached this historic milestone during a high-stakes match against New Zealand at the Maharashtra Cricket Association Stadium in Pune.
His impressive run of form in the tournament had already solidified his position as the leading run-scorer before this monumental achievement.
De Kock's journey to 500 runs was nothing short of exceptional. Before the showdown against New Zealand, he had participated in six matches, accumulating a total of 431 runs.
This remarkable tally included three centuries, one of which was a record-breaking 174-run innings against Bangladesh. In doing so, he joined an elite group of only six batters who have scored three centuries in a single men's World Cup edition.
Aside from his brilliance, De Kock's partnership with fellow cricketer Rassie van der Dussen was also instrumental in South Africa's campaign. Together, they constructed a formidable 50-run stand, contributing significantly to their team's overall score.
De Kock's historic achievement not only highlights his incredible talent but also underscores his pivotal role in South Africa's pursuit of World Cup glory. His record-breaking feat is sure to be celebrated by cricket enthusiasts and fans around the world.
Also Read: IND vs SL 33rd Match, ODI World Cup 2023: Preview, Playing XI, All You Need To Know