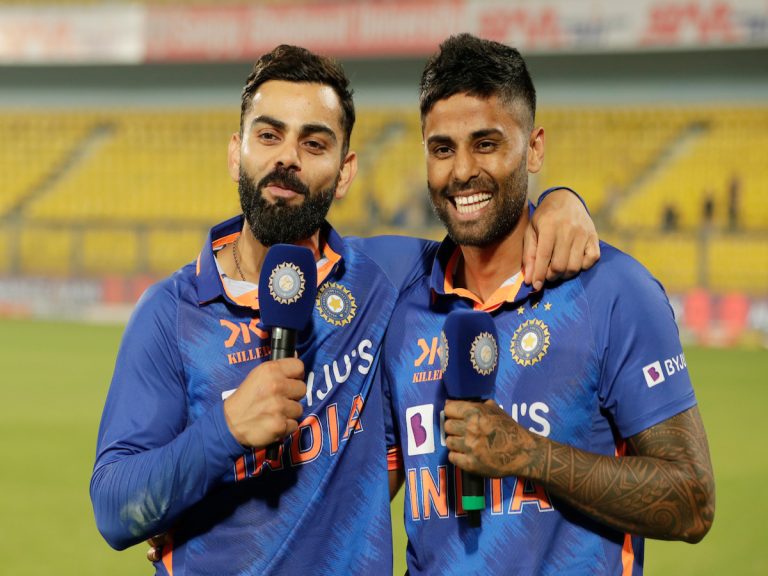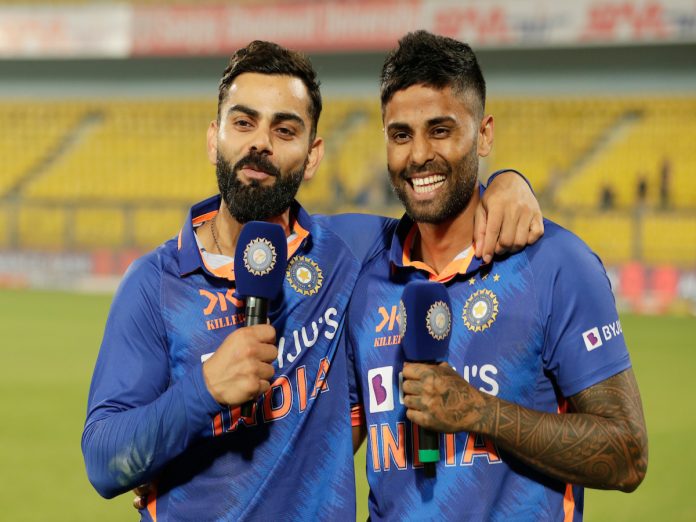 Sri Lanka was defeated by Team India by 67 runs in the first ODI encounter between the two countries. Team India scored 373 runs while batting first. The Lankan team could only muster 306 runs in response. The Indian team now leads the series 1-0 after this triumph. King Kohli, who played a century and mesmerized everyone, was the reason the Indian team won.
Virat Kohli was interviewed by Surya Kumar Yadav after India defeated Sri Lanka in the first One-Day International. At this point, both players are competing in their best form, and when they first met, there was a distinct degree of affection, respect, and camaraderie displayed.
Virat told how he got back into form
In the interview, Surya asks Kohli – how did he bounce back from the slump?
The reply from King Kohli was simple – 'by accepting my failures'.
"I was getting frustrated every second, was feeling creepy every moment. It was unfair to people closer to me, be it Anushka or my closed ones. Once I realized that and accepted my failures – I took two steps back. Refreshed myself before Asia CUP – everything changed", said Kohli.
Congratulated Surya on his form
Surya received praise from Kohli for the way he is currently playing.
"You are playing at different level. You have created a new template for World Cricket. People are loving you, so much of affection you are getting. Hope this continues. It's absolutely amazing what you are doing", Kohli complemented Surya.
Earlier, after Surya's heroics in the third T20, Kohli congratulated him right away. Surya scored his third T20I century with a stunning 112 not out off 51 balls.
In response to the criticism, Kohli uploaded a photo of Surya along with two fire and two applause emojis to his Instagram story. When the 32-year-old realised that King Kohli himself had praised him, he was now delighted.
Virat plans for World Cup and Australia series
In this interview, Virat Kohli told Surya that a century in this game would inspire a lot of confidence in him. In particular this year, there is the World Cup and a crucial Test series against Australia, both of which require constant performance from me.
Also Read: IND vs AUS: Australia Squad For Tests Series Announced, 4 Spinners Included