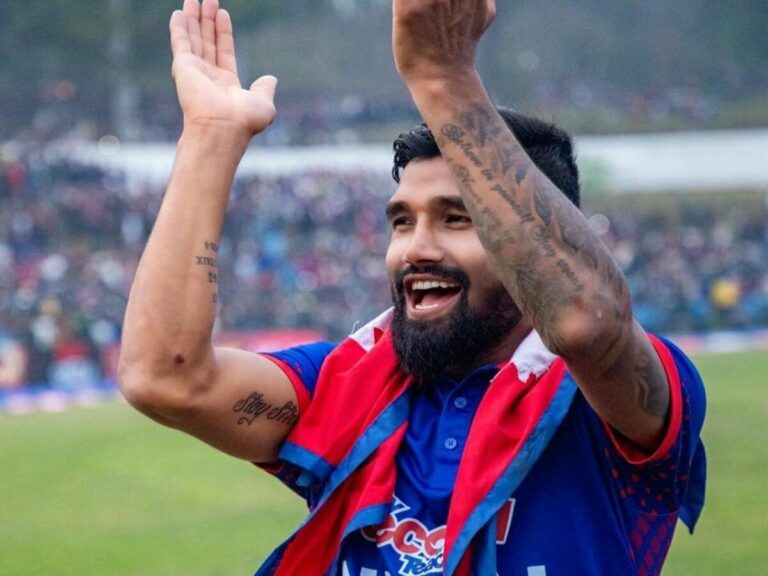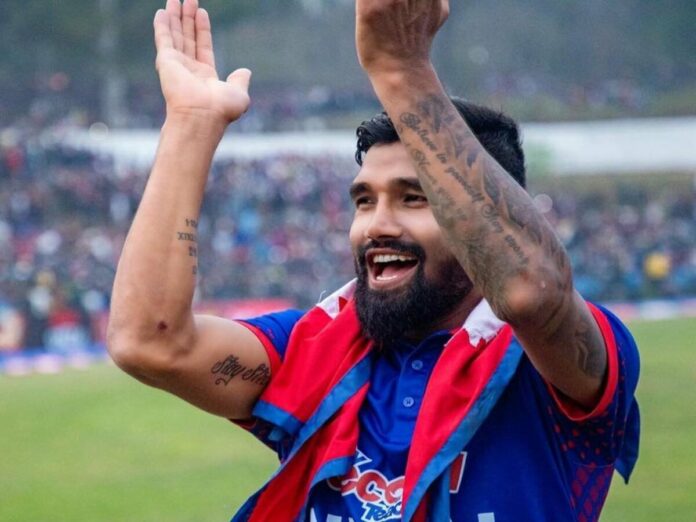 In the world of cricket, where records are etched into history, a new name has emerged, captivating the hearts of cricket enthusiasts worldwide. Nepal's very own Dipendra Singh has not only set the cricketing world on fire but also etched his name in the annals of history by shattering multiple records in the world of international cricket.
On September 27, 2023, during Nepal's enthralling encounter against Mongolia in the Asian Games 2022, Dipendra Singh achieved a feat that left cricket aficionados awestruck. In a jaw-dropping display of power-hitting, the 23-year-old dynamo rewrote the record books by notching up the fastest half-century in T20I cricket.
A Record-Breaking Feat
The historic moment unfolded as Dipendra Singh raced to his fifty in just nine deliveries, breaking the previous record held by the legendary Indian cricketer Yuvraj Singh. This electrifying innings boosted Nepal to an unprecedented high, as they amassed a total of 314/3 in their allotted 20 overs. This monumental score stands as the highest-ever T20I total in the history of the game, eclipsing the previous record held by Afghanistan at 278/3 against Ireland in 2019.
Dipendra Singh's Cricketing Journey
Dipendra Singh's cricketing journey began to gain traction when he made his debut in Nepal's first-ever ODI match against the Netherlands in 2018. With each outing, he showcased his cricketing prowess, swiftly earning his place in both ODIs and T20Is for Nepal.
One of the defining moments in Dipendra's career came during the 2017 ACC Under-19 Asia Cup clash against cricket giants India. His scintillating knock of 88 runs not only propelled Nepal's U-19 team to a competitive total of 185 but also showcased his ability to stand tall against formidable opposition.
In the same match, he exhibited his prowess with the ball, picking up four crucial wickets for just 39 runs. This stellar all-round performance not only earned him the Player of the Match award but also put him into the spotlight.
Dipendra Singh: Emerging as Nepal's Key Player
Dipendra's impressive performances did not go unnoticed, and he was a vital part of Nepal's squad for the 2018 ICC World Cricket League Division Two competition. His journey continued to ascend as he made his first-class debut in November 2019, facing the prestigious Marylebone Cricket Club (MCC) at home. With consistent performances, he was bestowed with the honour of being Nepal's vice-captain for the 2019 ACC Emerging Teams Asia Cup.
Dipendra Singh: Impressive Records and Versatility
To date, Dipendra Singh boasts a remarkable cricketing portfolio, featuring 52 ODIs and 44 T20Is in his five-year career. His numbers speak volumes about his ability to excel in various facets of the game. In T20Is, he has amassed over 1,100 runs at an astonishing average of 35.58, maintaining a formidable strike rate of 132.25. His repertoire includes a century and five half-centuries, further underscoring his ability to dominate opposition bowlers. In the bowling department, he has scalped 21 wickets at an exceptional average of 17.95 and an economy rate of 6.14, making him a valuable asset for Nepal.
Dipendra Singh: A Promising Future
As Dipendra Singh Airee continues to ascend in the world of international cricket, his journey is one that promises great excitement. His record-breaking feats, consistency, and unwavering commitment have already established him as a pivotal figure in Nepal's cricketing landscape. With each match, Dipendra's star shines brighter, and his future in the cricketing world is one that holds immense promise and potential. Cricket fans worldwide eagerly await the next chapter of his remarkable journey.
Also Read: Asian Games 2022: 3 Reasons Why Arshdeep Singh Might Have A Good Tournament