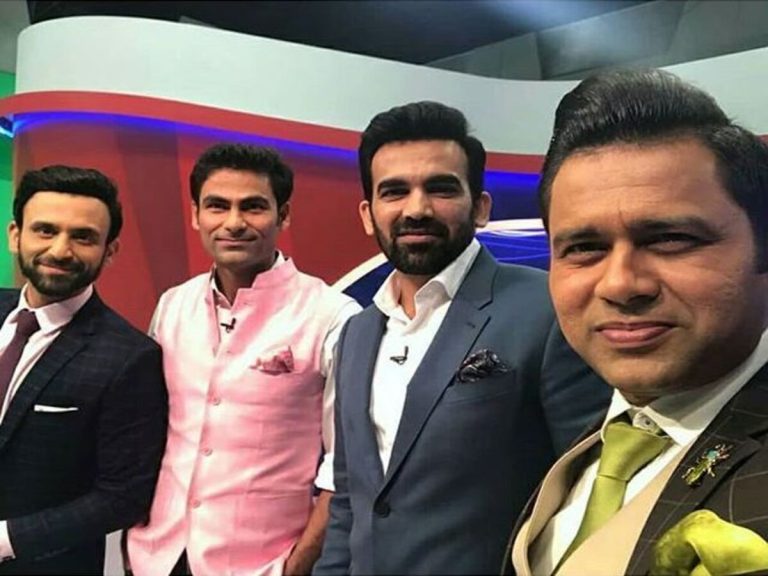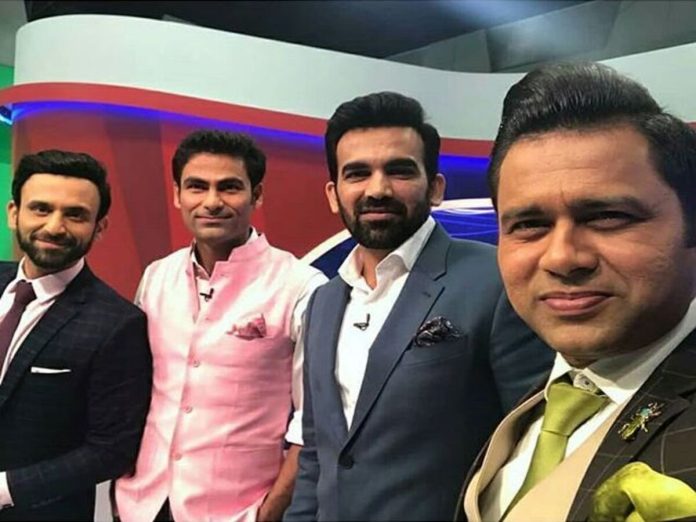 The Women's Premier League (WPL) 2023 is set to kick off on Saturday, March 4. Gujarat Giants and Mumbai Indians will play each other in the season opener. Some of the top female cricketers in the world will play in the lucrative tournament, setting the stage ablaze.
Jio Cinema will stream the WPL 2023 on their website and mobile application, and Sports 18 will broadcast the first season. According to the latest development, Anjum Chopra, Zaheer Khan, Parthiv Patel, and Pragyan Ojha would be included in the list of commentators, in addition to Aakash Chopra and Venkatesh Prasad.
Given the fact that Aakash Chopra and Venkatesh Prasad had recently engaged in an online argument, their inclusion in the panel quickly became a hot topic among Indian cricket fans on social media. Chopra vehemently disagreed with Prasad's choice to detest KL Rahul's criticism. While Rahul was given several chances to avoid being called out after his poor performance, Prasad argued Chopra was being too severe with the Indian opener.
It is important to note that Prasad will be covering the game in his native Kannada language, while Chopra will be a part of the Hindi commentary team. In the meantime, the first season of the WPL will be streamed in English, Tamil, Kannada, and Telugu as well. Check the details on WPL 2023 commentators list and information about live streaming.
All commentators for WPL 2023
English: Kate Cross, Natalie Germanos, Mel Jones
Hindi: Anjum Chopra, Reema Malhotra, Samantha Lobatto, Zaheer Khan, Aakash Chopra, Parthiv Patel, Anant Tyagi and Saba Karim, Punam Raut, Pragyan Ojha
Tamil: Niranjana Nagarajan, Aarti Sankaran, Abhinav Mukund, Anirudha Srikkanth, Vidyut Sivaramkrishnan, Sudhir Srinivasan, Bagawati Prasad, R Sridhar
Kannada: Veda Krishnamurthy, Karuna Jain, Venkatesh Prasad, Sujay Shastry, Raghavendra Raj, Sumanth
Telugu: Sunitha Anand, Sravanthi Naidu, Sandeep Bavanaka, Vijay Goud, Venkatpathy Raju, Hanuma Vihari, Akshath Reddy
WPL 2023 Anchors and Presenters
Viacom18 will broadcast studio shows with expert analysis and player interviews throughout the season. Together with Suhail Chandhok and Anant Tyagi, Sanjana Ganesan, and Ridhima Pathak will make their network debuts on the anchor-led daily show. Also, during the season, viewers may take advantage of a weekly recap of the best WPL action every Saturday.
Focused on offering viewers an immersive experience
"We are thrilled to present the first season of the Women's Premier League across JioCinema and multiple channels of our network. Our efforts are focused on offering viewers an immersive experience that is accessible, affordable, and in multiple languages to scale up the league's impact and reach."
"Through our wide-spread coverage, including 4K presentation in English and Hindi, we aim to bring the excitement and competitiveness of the league to millions of sports fans across the country in their favourite language for free on JioCinema. We look forward to an exciting season of top-class cricket and celebrating the incredible cricketers on the field," said Viacom18 Sports Head of Content Siddharth Sharma, in an official statement.
How to watch the live streaming of WPL 2023 in India?
Jio Cinema will offer free live streaming of the Women's Premier League in 2023.
How to watch the live telecast of WPL 2023 in India?
Sports18 – 1 SD & HD (English & Telugu), Sports18 Khel (Hindi), Colors Kannada Cinema, and Colors Tamil will all broadcast the WPL 2023 live.
Also Read: IPL 2023: MS Dhoni Arrives In Chennai To Join CSK Squad, Gets Thala Welcome – Watch