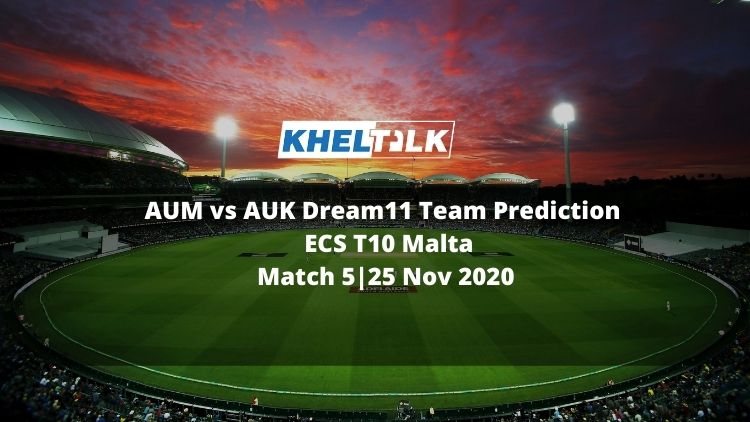 AUM vs AUK Dream11 Team Prediction | Match 5| ECS T10 Malta | 25 Nov 2020
The third match in the ECS T10 Malta will be played between Atlas UTC Knights CC and American University of Malta on November 25 at Marsa Sports Club, Malta. Both teams have star players in the squad. So this should be an exciting contest. So let's look at the AUM vs AUK Test Match Dream11 Team Prediction, Top Captain & Vice-Captain Picks, Head to Head, Grand League, and Fantasy Tips.
Match Details:
Date & Time- 25th November 2020, 01:00 PM
Venue Name: Marsa Sports Club, Malta
Pitch Condition:
The last match saw the ball nicely coming on the bat and in this match, the same can be expected. The bowlers will have to toil hard while the batsmen can enjoy playing for a long time.
Average first innings score:
88 (In previous encounters at this venue)
Squads
American University of Malta squad: Zoheb Malek, Jitesh Kumar Patel, Shubham Patel, Darshanik Gohil, Tarak Shah, Amandeep Ralhan, Darshit Patankar, Abhishek Prajapati, Saneesh Kumar, Nishit Bhatt, Prithvi Chauhan, Rammohan Gardas, Girish Bapathu, Mittul Patel, Asif Ali Khan, Akhil Konda
Atlas UTC Knights CC squad: Samuel Mangat Stanislaus, Sujesh K Appu, Alameen Begham, Bose Paul, Avinash Dileep, Justin Shaju, Cyril Mathew, Asif Sha, Niyas Pullariyil Muhammed, Muhammed Jameel Subair, Eldhose Mathew, Nithin K Babu, Nithin Sunny, Manoj Salikumar Panicker, Basil George, Ajay John, Akash Lal Remesan
AUM vs AUK Dream11 Team News:
American University of Malta:
The team is blessed with more than one option for wicket-keeper. D Gohil and T Shah both are good options for donning the big gloves.
The onus of scoring runs will be on the shoulders of batters like S Kumar and N Bhatt.
The team will bank on Z Malek and A Prajapati to make an impact in both departments and these all-rounders bring balance to the team.
J Kumar Patel is the strike bowler for the team.
Atlas UTC Knights CC:
A Dileep will be the wicket-keeper. However, the team might go with an unorthodox option and make A John the wicket-keeper.
C Mathew is the main batter for the team. The likes of N Sunny and Sanish Mangat will bolster the batting.
B George is a key all-rounder and the team will expect him to play a crucial role with the bat and then come good with the ball too.
B Paul and J Shaju will do the heavy lifting in the bowling department.
You can check out our Latest Today Match Prediction & Betting Tips for any match.
AUM vs AUK Dream11 Prediction, Line-Ups:
AUM:
Wicket-keeper: D Gohl. T Shah,
Batsmen: S Kumar, N Bhatt, D Singh
All-rounders: A Prajapati, Z Malek, A Ralhan
Bowler: J Kumar Patel, P Chauhan, R Gardas
AUK:
Wicket-keeper: A Dileep, A John
Batsmen:, S Sanish Mangat, N Sunny, C Mathew, AA Latthif Laila Begham
All-rounders: B George, S K Appu,
Bowler: B Paul, J Shaju, M J Subair
Captain Pick for AUM vs AUK Dream11 Team
Option 1: Z Malek
C Mathews is a must-have player in the squad as he can make an impact in both departments. He is a very effective batsman and can use the long handle well to score quick runs. At the same time, he is a very reliable bowler too and has a habit of picking wickets whenever the team needs. So he can be expected to make a big impact in this game too.
Option 2: B George
B George is a big player for AUK. In the batting department, he scores vital runs, and then in the bowling department, he delivers the crucial overs and ends up picking up wickets too. He has good control over his variations and can make good use of the conditions. These skills make him a good option in the bowling department and the fact that can score vital runs means he is an ideal option for the captain post.
Vice-Captain Choice:
Option 1: C Mathew
C Mathew is a must-have batsman in the team as he has the skill as well as the form. He can use the short boundaries to good effect and is technically solid which allows him to play the big innings. He is a good timer of the ball and can find boundaries at will. Hence the scores at a good rate too.
Option 2: T Shah
T Shah is a smart option for vice-captaincy as he is a fine batsman and an able wicket-keeper. Along with scoring important runs, T Shah can make more impact on the game by claiming catches and doing stumpings. Thus this allows him to collect more points in the game and hence is a very good pick as the vice-captain in this game. He is a skillful batter and can play long innings.
Best AUM vs AUK Dream11 Fantasy Team Combinations:
Head to Head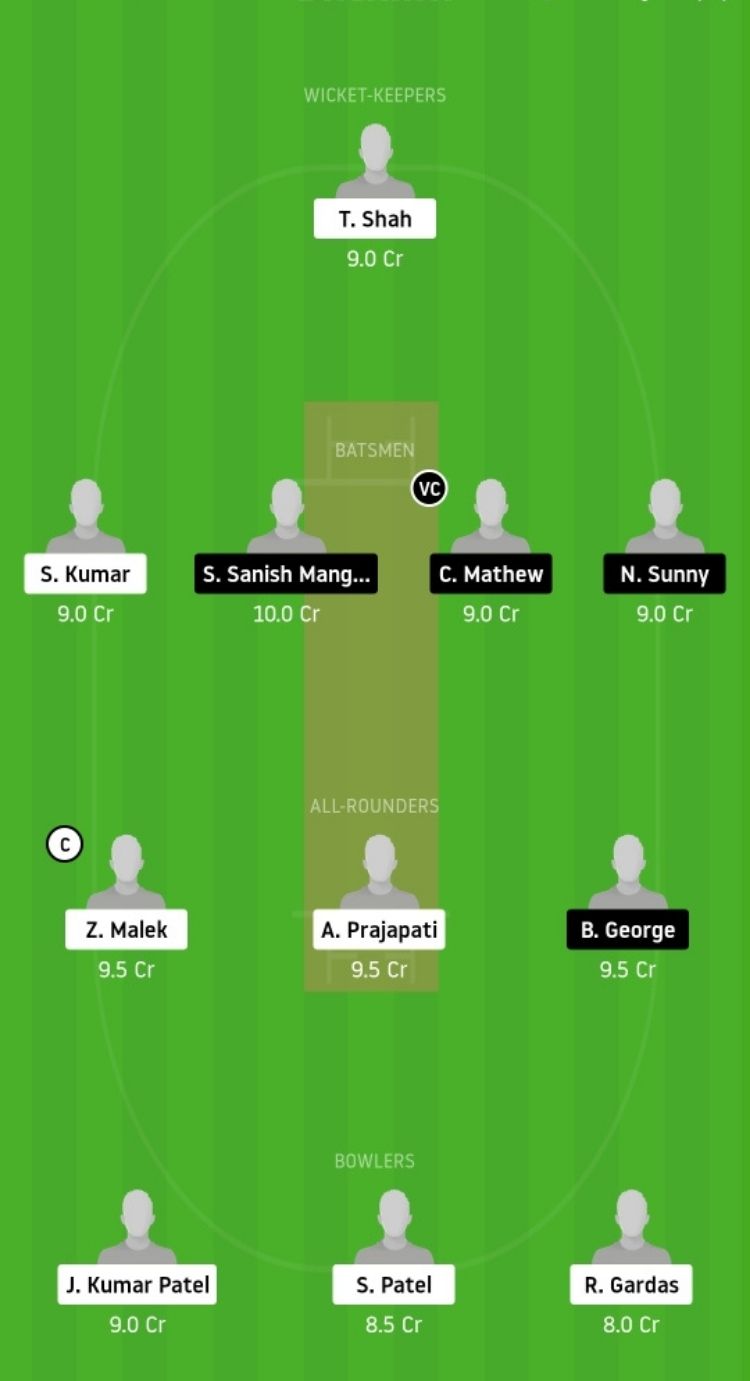 Grand League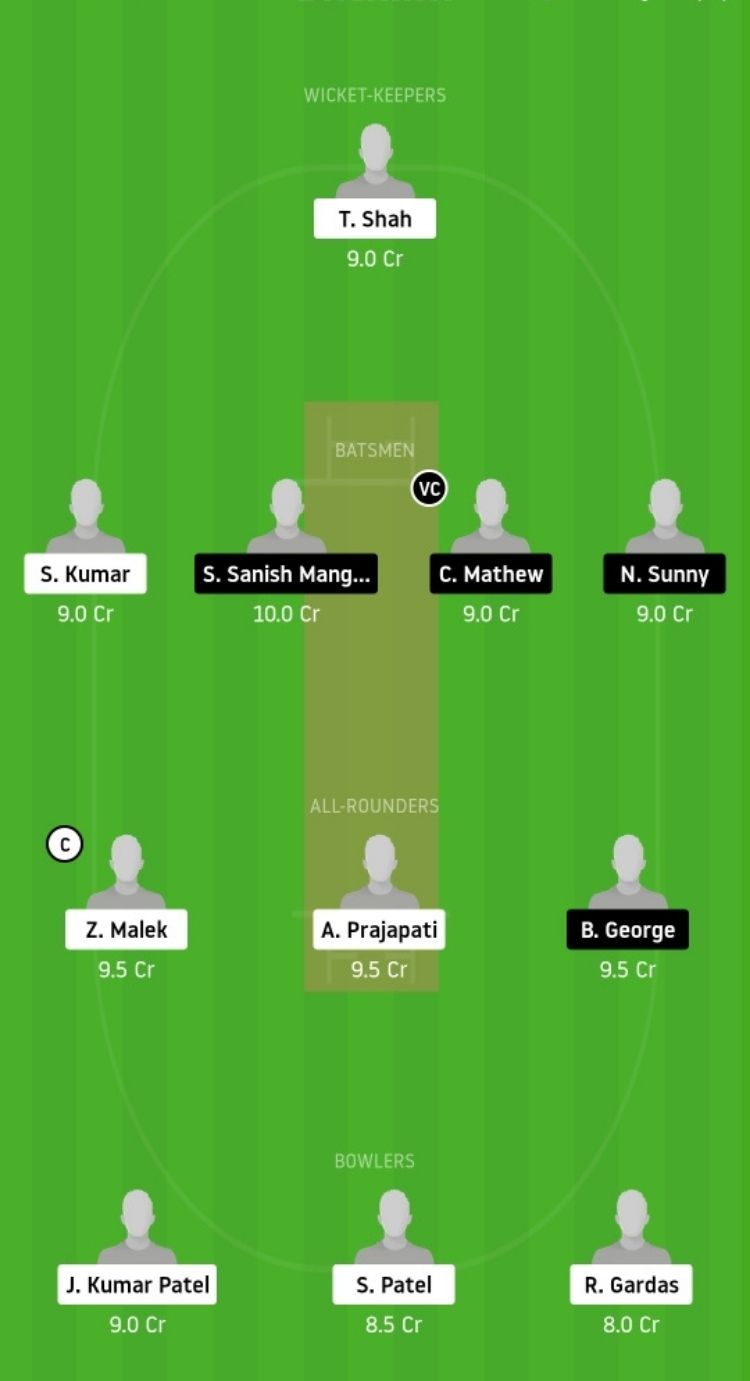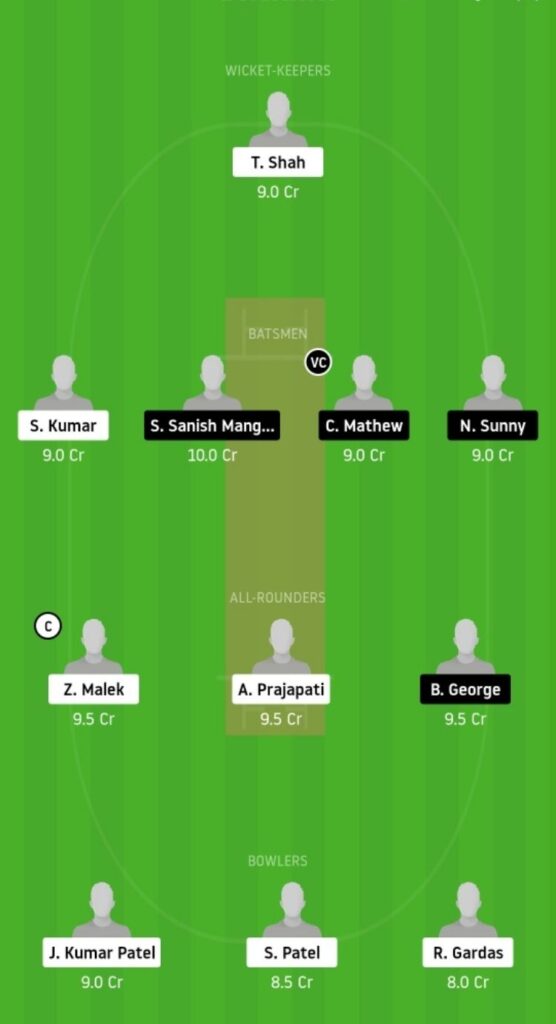 AUM vs AUK Dream11 Prediction: Who will win the match
AUM has good players in their squad. However, AUK has a better balance in the team considering their all-rounders. So they will win this game.