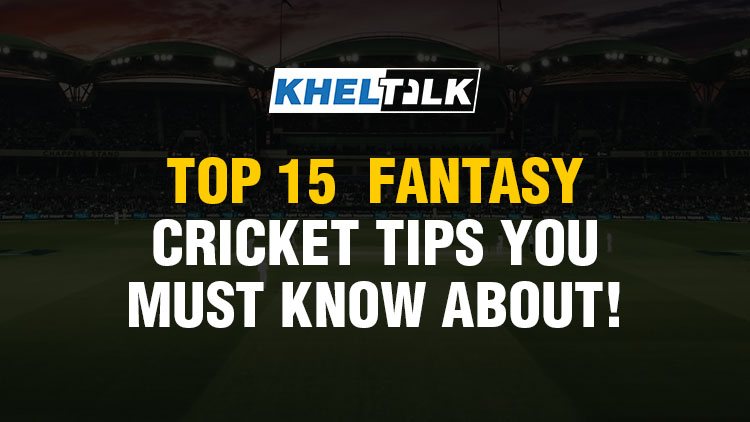 Are you a Cricket enthusiast who does not get time to play the game physically owing to a tight schedule? You don't need to worry as you can now use your Cricket knowledge not only to start playing Fantasy Cricket virtually on an App but even win real cash. To help you with that we bring you our top fantasy cricket tips.
Yes, the advent of Fantasy Cricket platforms like Dream11, MyTeam11 and more has made that possible.
On such Apps, you can make a virtual Team consisting of players from both sides taking part in a Live match and participate in leagues. Based on the performances of your players, you can score points and win some cool cash.
If you are new to the world of Fantasy Cricket and want to take it by storm, then you can follow these 15 basic Fantasy Cricket Tips to get going!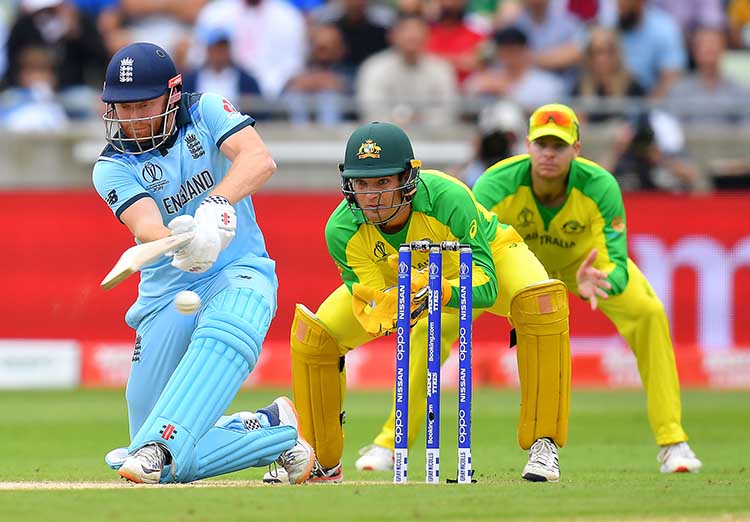 Top 15 Fantasy Cricket Tips –
# 1 – Pick players from the playing XI
The base of any Fantasy Cricket technique is selecting players from the lot who are playing in a live game. It may look simple to that, but most Apps may not allow you to change the Team at Toss time. This is among the most basic fantasy cricket tips. You can get details about the chances of players featuring in a match on many websites and following today's match prediction columns. You should not include a player who is injured and may not play. Picking players who are always in top gear like Virat Kohli, KL Rahul and more should be your way ahead.
# 2 – Get to know about the pitch conditions
The condition of the pitch on a match day plays a vital role in determining the way the game may swing. You need to factor if the pitch is a high scoring or low scoring one. Based on such details, you can balance between batters and bowlers. Always ensure to check the amount of swing and spin the pitch will offer. Green pitches help pacers, and you can get more details about the pitch on tips given by Fantasy Cricket Apps.
# 3 – Weather conditions matter
If you want to pick your Fantasy Cricket Team and if the ground is experiencing bad weather conditions, then it can be a difficult thing to do. You may have the perfect Team at hand, but with rains looming large, it may throw all plans down the drain. Thus, you should be aware of weather conditions beforehand. For matches in England with a mostly overcast sky and it may provide more swing to pacers. Being aware of the weather conditions may let you take one step close to winning the match even before it begins.
# 4 – Potential Vs Form
The form of a player that you want to pick in a Fantasy Cricket Team is a basic aspect on a Fantasy App, but you need to strike a balance between potential and form. Fantasy Cricket players also make the mistake of picking players who have performed in a previous game, and they overlook the potential that he may contain or not of the opponent. Backing players who are great names, but who are not in the form may not be great prospects.
# 5 – Fantasy Cricket Team balancing act
Selecting the perfect Fantasy Cricket Team on any platform does not necessarily mean that you have picked the best ones on paper. It is vital to balance your Fantasy Cricket Team by selecting bowlers and batsmen to come up with the near-perfect squad. It also becomes vital to consider the point not to include a player if he does not have a good record against an opponent. A player has not been able to win a contest by including only all big guns. Hence, the Fantasy Cricket Team balancing act is needed.
# 6 –Top Vs Middle-order batsman
You should know that most of the runs scored often in a match are done by openers. Thus, it may be a smart step to include 2 batsmen in the top 4 of a batting order. It won't make sense to pick players to play at number 5 if it happens to be quality batting pitch. Yes, sometimes, you may have to shuffle and include some middle order batters as well. Taking cognizance of the pitch and weather conditions may further help.
# 7 – Toss
Toss starts a game – even if you may not have much knowledge about the game, it does provide a Team with a chance to have the edge over the other. Yes, being able to choose between batting and bowling is the first step towards losing and winning. Most of the Fantasy Cricket platforms may not let you change your Team after the Toss has taken place. But it does provide you with the idea about both Teams' playing XI. It may help you learn for the next games to know who may have the edge. Playing Fantasy Cricket needs you to be super patient and use your skills to be on the top always.
# 8 – Bowlers and batsmen
Another dilemma that most of the Fantasy Cricket players go through is not being able to select the right bowlers and batsman for a particular match. Deepening on the pitch, weather conditions and the form of a bowler and a batsman, it should be decided. Some players may pick more batters, and some others may go for more bowlers. But the ideal combination should be 4 perfect bowlers and batters, one wicket keeper and 2 all-rounders. But some Fantasy Cricket Apps like Faboom and Game of Guru may let you 5 batsmen and an extra all-rounder as per their potential and form.
# 9 – Bonus points
Your focus should be on scoring more points and including big hitters like Ben Stokes, Hardik Pandya may help you. They may also play a part in all – batting, bowling, and fielding, and may help you to score more points and accumulate more money. Other than all-rounders, you should also include wicketkeeper who can be handy in Tests to get more catches and stumpings in Tests. The final points at the end of the play will surely have a say if you include these players. Needless to say, picking Captain and Vice-Captain helps you score 2x and 1.5x points more than an average player.
# 10 – Wicket taking bowlers
It may be tough to ask to pick bowlers who could deliver the goods for you. But there are bowlers you can rely on to get you 1-2 guaranteed wickets in each match. The best example will be Jasprit Bumrah in today's context, as he is super consistent. Thus, you should judge the potential of a blower who will surely pick wickets and include them in your Fantasy squad.
# 11 – Selecting your Captain and Vice-Captain
As stated earlier that a Captain can give you 2x points and a Vice-Captain 1.5x points compared to other players, you should make all efforts to choose them properly. If you are able to choose the right batsman, bowler and all-rounder can help you have the edge over others in the starting of the game itself. Even though there may not be valid tips to choose a Captain and a Vice-Captain, making an all-rounder, any of them may help you score more points if they bat at the top of the order.
# 12 – Uncapped players
Uncapped players and local talents are those who may be a big name in the Domestic Cricket or First-Class, but may not have played in the National colors. Picking such players may help you accumulate points if they are made to open the batting. You should not pick someone who bats at number 6 or 7 and overlook at a batter who plays at the top. Reputation is a good aspect but can't be given more value than talent. Uncapped players may work like X-Factors, and thus, you should decide accordingly.
# 13 – Fantasy Cricket Types
You may be willing to jump into huge prize pots, but doing that without confidence may see you losing a lot of money. In the initial stage, you should begin with 2-3 members' contests so that you have the probability of picking up more points and winning. While you may be suggested to follow Fantasy Cricket tips for today's matches, you should bring your own Cricket knowledge in such situations.
# 14 – Bonus Codes
You may be investing huge money while playing in the Fantasy Cricket, but may not be everyone's cup of tea. Some players also rely on playing small contests and find their way up. The good boost to players like those will be season passes and promo codes. You can win those bonus codes and manage your finances on Fantasy Cricket Apps accordingly.
# 15 – Different contests
Creating different Teams and joining diverse leagues and contests is also a great option. Playing in a single league may be safer, but it is not good always keeping all your eggs in one basket. You may need some money to do that, but you may also use promo codes.
If you are able to employ all these discussed Fantasy Cricket playing tips and tricks, then you may find it viable to winning more points and enjoy handsome winnings.